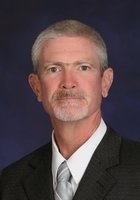 Robert
Certified Tutor
Retired full/tenured Professor of Business Administration and Project Management, with 10 years of online experience before retiring to write and teach independently.

Have been Program Director for MBA and Project Management programs and can teach or at least guide, about every subject in both areas. I will be completely honest about any limitations up-front.

Prior to academia also had careers as aerospace manufacturing manager, Air Force EOD officer.
Hobbies
Formerly an avid cyclist, now an avid reader and dog walker. My 1996 dissertation addressed Electric Vehicles which is now about the hottest business topic around (e.g. Tesla). I have never lost interest and have published five books about it from the Strategic Management and Project Management perspectives -- four books in 2020 alone and counting! So being retired, this is a 'profitable hobby' now.
Tutoring Subjects
Business
Business Writing
CLEP Prep
CLEP Principles of Management
Management
PMP
Probability
Professional Certifications
Project Management/PMP
Supply Chain Management
Technology and Coding