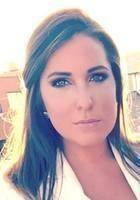 Diane
Certified Tutor
"You will never do anything in the world without courage. " - Aristotle

My expertise ranges from accounting to writing-do not let my accounting degree fool you because I am both left and right brained.

I have had the wonderful opportunity of receiving a fantastic education- first private school in my lower years and then a private, boarding school, and then to a rigorous and well-respected Accounting program. I have worked in tutoring since high school, as I love to learn. I love to help others learn too, from elementary education to college application essays to accounting to resume/ cover letter writing- I enjoy teaching them all!

I love children and have been a nanny in the past. I've worked with very young children and tutored for children as young as 3. Additionally, I often using my own observations about the way people learn and what truly intrigues them to help navigate a successful and fulfilling path for them. I don't want to be just a tutor, I want to be a friend and a mentor so they can enjoy learning and be their best selves.
Hobbies
Photography/ PhotoJournalism. Leadership Initiatives, Reading, Writing, Horseback Riding, Golfing, Tennis, Soccer, Styling anyone who will let me, Saving the World
Tutoring Subjects
American Literature
Business
Business Ethics
Business Writing
CFA
College Application Essays
College Economics
College English
College Level American Literature
Conversational Spanish
Cost Accounting
CPA
EA - Enrolled Agent
Elementary School
Elementary School Math
Elementary School Reading
Elementary School Science
Elementary School Writing
Ethics
Financial Accounting
High School Business
High School Economics
High School English
High School Level American Literature
High School Writing
Introduction to Poetry
Law
Legal Writing
Managerial Accounting
Middle School Reading
Middle School Reading Comprehension
Middle School Science
Middle School Writing
Other
Personal Finance
Professional Certifications
Songwriting
Spanish 1
Study Skills
Study Skills and Organization