We are open Saturday and Sunday!
Call Now to Set Up Tutoring:
(816) 336-1167
Private In-Home and Online Pre-Calculus Tutoring in Kansas City, MO
Receive personally tailored Pre-Calculus lessons from exceptional tutors in a one-on-one setting. We help you connect with in-home and online tutoring that offers flexible scheduling and your choice of locations.
How can Pre-Calculus tutoring help you?
Being able to understand and apply concepts of precalculus is something that is necessary for most STEM-related fields. From programming to healthcare, professionals may be required to work with exponentials, trigonometry, and many other areas of precalculus. For this reason, it is important that you have the knowledge and understanding of the subject to succeed. Whether you are a high school student working towards your college preparatory diploma, or you are already enrolled in a college level precalculus course, private lessons may give you the assistance you need to try to understand precalculus. Varsity Tutors may help you connect with an independent tutor in Kansas City who may assist you in understanding precalculus.

Prepare for your course with an expert precalculus tutor in Kansas City, MO. Varsity Tutors may help you find a qualified professional who places your goals and needs at the forefront of the learning experience. You may be able to learn in an active educational setting, where you may engage with your tutor as you learn precalculus. Since it is a subject that builds upon prior knowledge, your tutor may also give you excellent explanations that you are able to understand and apply on your assessments. Whether you need to prepare for an upcoming midterm or final, or just want to get a better understanding of the course, your tutor may guide you along the way.

For assistance in understanding your precalculus course in Kansas City contact Varsity Tutors today. We may help you find a tutor that is able to work around your busy schedule, so that lessons are convenient and comfortable. Your tutor is happy to meet you at a time that best suits you, even at night or over the weekend. You may also choose where you want to meet, like the library, on campus, or even at your home. If you may not study in person, access our live learning platform and engage in face-to-face online tutoring sessions. Whatever your preferences are, there is a tutor available who is happy to assist you.

The educational directors at Varsity Tutors are experienced at connecting students in Kansas City, MO, with precalculus tutors. You may be able to benefit from a study plan that is completely customized and designed for your needs. Your tutor may teach you in a manner that works best for you, and helps you overcome any weaknesses. Give us a call today and ask how we may assist you to find the right tutor push you towards success.
Recent Tutoring Session Reviews
"The student's class is working on a review packet this week to prepare for finals. Today we worked through the problems that are due for homework tomorrow, on the topics of sequences and series and statistics. Some of these techniques were fresher in the student mind than others. She did not do badly, but should definitely spend time reviewing these problem types. She intends to continue meeting with me practically every day before her final exam."
"The student had gotten a test back, so we went over the problems that she got wrong. They were mostly simple mistakes that could have been avoided, as she did very well on the rest of the test. After that, we worked through her homework problems, which dealt with the Difference Quotient. She seems to understand the topic well, after some initial problems."
"Went over the exam she had on Tuesday. She passed and made simple mistakes that we went over. We talk about taking her time and rechecking her work. We then went over the review for her final exam. Worked on trigonometry circle and how to convert radians to degrees and vice versa. We also worked on how to find the period, amplitude, horizontal dilation, and phase shift."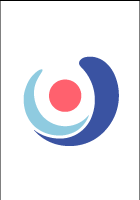 "He has a quiz on limits tomorrow so we met to talk about how to evaluate them. The only tools he has to solve them are graphing, conjugation, and factoring so they were all pretty easy. We looked at different kinds of discontinuities and how we can tell what kind we have from the left and right limits."
"The student has a test coming up later this week in pre-calculus. Her teacher gave her some review worksheets. We focused mostly on limits and reviewed how to find the limit when it contains a square root in the numerator only, denominator only, and in both the numerator and denominator. We also reviewed how to take the limits that contain polynomials and limits that approach infinity. We covered a lot of material today."
"Today we were mostly working on sequences and series, especially using the formulas to find sums and terms. She had missed the class where they went over geometric series, so we reviewed those for a bit."
"The student has a final tomorrow so we had a session today. He knew exactly what to go over and the session went very smoothly. We went over matrices, probability and counting theory, logarithms, and trig identities. I hope he does well on his test tomorrow."
"Logarithms and their properties were discussed and the student successfully completed many practice problems. We talked about her goals for the summer and what she hopes to get out of tutoring. She will complete certain log problems for homework and next session we will continue with logs and then cover interest rate equations. The student remembers many of the general concepts from class, so we focused on keeping track of the specific rules and equations."
"During this session, we worked on a couple of problems the student had trouble solving. For the most part, the questions dealt with trigonometric functions. They involved finding an angle, finding unknown sides, and writing out a function for a graph. This session went well. I think the student better understood how to do trig functions."
"The student and I went over the 15 homework problems that needed revision. Most of the topics were based on the mathematical method of induction, probability (combinations, Pascal's triangle), and summation. We finished all the homework questions in one session."
"This was my last session with the student as he had his final exam early in the following week. We went over what would be on the exam and what he felt he needed the most help in. His teacher had handed out a review packet that we primarily focused on. He was having the most trouble with trigonometry and converting polar coordinates to rectangular coordinates so we went over many of those types of problems. At the end of the session, we wrote out things that he would need to know and should study before his test that included the coordinates for varying degrees on the unit circle, trigonometric identities, and simplifying fractional equations."
"We worked on more placement practice exam for Calculus. The student demonstrated really good skill in doing mental math, but should try to work out the problem on a piece of paper during the test to avoid any mistakes, just in case. Good luck! :)"
Nearby Cities:
Shawnee Mission Pre-Calculus Tutoring
,
Overland Park Pre-Calculus Tutoring
,
Leawood Pre-Calculus Tutoring
,
Olathe Pre-Calculus Tutoring
,
Prairie Village Pre-Calculus Tutoring
,
Lenexa Pre-Calculus Tutoring
,
Grandview Pre-Calculus Tutoring
,
Kansas City Pre-Calculus Tutoring
,
Independence Pre-Calculus Tutoring
,
Lawrence Pre-Calculus Tutoring
,
Lee's Summit Pre-Calculus Tutoring
,
Shawnee Pre-Calculus Tutoring
,
Blue Springs Pre-Calculus Tutoring
,
Leavenworth Pre-Calculus Tutoring
,
Liberty Pre-Calculus Tutoring
Nearby Tutors:
Shawnee Mission Pre-Calculus Tutors
,
Overland Park Pre-Calculus Tutors
,
Leawood Pre-Calculus Tutors
,
Olathe Pre-Calculus Tutors
,
Prairie Village Pre-Calculus Tutors
,
Lenexa Pre-Calculus Tutors
,
Grandview Pre-Calculus Tutors
,
Kansas City Pre-Calculus Tutors
,
Independence Pre-Calculus Tutors
,
Lawrence Pre-Calculus Tutors
,
Lee's Summit Pre-Calculus Tutors
,
Shawnee Pre-Calculus Tutors
,
Blue Springs Pre-Calculus Tutors
,
Leavenworth Pre-Calculus Tutors
,
Liberty Pre-Calculus Tutors
Call us today to connect with a top
Pre-Calculus tutor in Kansas City, MO
(816) 336-1167