We are open Saturday and Sunday!
Call Now to Set Up Tutoring:
(888) 888-0446
Work With The Perfect Tutor For You
We require the most rigorous qualifications of tutors, in addition to a background check. Only a tiny fraction of those candidates who apply ultimately make it through our demanding interview process. From that elite group, an expert director will help you find the best tutor to meet your individual needs – and we stand behind your satisfaction with our money-back guarantee.
Receive personally tailored lessons from exceptional tutors in a one-on-one setting. We help connect you with in-home and online tutoring that offers flexible scheduling and your choice of locations.
Your expert director is available throughout the entire process in order to help you maximize your academic progress.
Contact us to learn more
With Varsity Tutors, you can find the best tutor for you or your student in more than 350 academic subjects and more than 50 test prep areas. Private tutoring sessions take place online, in your home, or at another location of your choosing. Instant online tutoring is also available through the Varsity Tutors platform in subjects like algebra, biology, calculus, the SAT, and more.
If you or your student is struggling with an academic subject like math or prepping for a test like the GMAT or GRE, one-on-one tutoring can help. One-on-one tutoring emphasizes your goals, and top tutors teach with your learning style, strengths, and weaknesses in mind.
Why does private online and in-home tutoring work? Your tutor is an expert in his or her subject matter, with the ability to craft a personalized learning plan for you or your student. One-on-one tutoring is responsive and individualized, and it can help students of all backgrounds.
Online tutors or home tutors can help you identify the best ways to raise your physics grade or increase your ACT score. Tutors can assist your student with a complex science project or a difficult writing assignment, or they can guide your family through the confusing college admissions process. Your student can prep for the ACT or SAT with a tutor who has sat for the same exam, and who knows how to address concerns like test anxiety and time management. Struggling with an undergraduate or graduate school personal statement? A tutor can help with that too!
Facing the MCAT or LSAT alone can be daunting. Recovering from a low grade in algebra or history can seem impossible without expert assistance. Luckily, online or in-home tutoring can positively affect confidence and performance in academic subjects and test prep. Varsity Tutors requires all tutors on the platform to complete a background check and an in-depth evaluation process, and our directors work with you to identify the best tutor for your schedule and unique learning needs. You choose when, where, and how often to meet with your tutor, from on-demand online sessions, to weekday evening meetings at the library or coffee shop, to in-home weekend sessions in the morning.
Private, one-on-one tutoring can enable you to meet your loftiest academic and test prep goals. Professional tutors can introduce you to new concepts and skills, or help you refine your current abilities. With an emphasis on clear communication, subject matter expertise, and tailored lessons, your tutoring experience can be supportive, comprehensive, and effective. Contact Varsity Tutors today for more information on online and in-home tutoring.
Recent Tutoring Session Reviews
"1. Wrote entire homily for Speech class. He paralleled some gospel story to the story of King Arthur. Only the hard copy is due the next day but the student doesn't have speech class (he has Spanish instead) that day.
2. Brought a green folder with brads and pockets. Supervised while the student made the dividers and then checked his Lit binder for all rough drafts that were supposed to be in there.
3. Study pack, Social Studies (most of it was done - he had left only a page's worth of the more reading-intensive work to do)."
"Today the student and I started with Chemistry and ended with Algebra 2. We did a 2 page worksheet on writing empirical formulas of compounds given a percent composition of the elements present. We then went on to work on his math assignment for the weekend, looking at the transformation of functions when multiplied by a coefficient or translated up/down or right/left. The student understood all of this very well and did many problems on his own.  Overall a great session with much improvement and understanding."
"Present indicative of ar, er and ir verbs. Practiced examples and usages of the present tense. Reviewed some key regular verbs and ended by looking at some irregular verbs' yo construction. (pongo, conozco, doy)"
"We worked through a new review worksheet that the student was given by her teacher. We didn't have time to finish all of it, but we worked steadily and the student seems to have learned a lot. I think she is getting rotational physics pretty well."
"Went over an assignment (24 questions) including some pure math problems (quadratic equations, derivatives) and some applied finance and economics problems.  Taught the student a couple of formulas and concepts, and reviewed one or two as well, including: present/future value, average/total cost, revenue and profit evaluation."
"I had her work a logic game section while I timed, we then went over it together. We also went over several other games, and a Logical Reasoning section.  "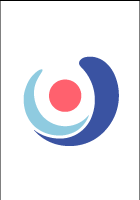 "First, we reviewed her homework which consisted of editing a paragraph, making contractions, and a journal entry. Then, I had her write a paragraph on the prompt, "If I had a magic wand..." Her response was appropriate with few errors. For the lesson, we went over adjectives and making sentences more descriptive. She did really well with coming up with different adjectives and adding details to basic sentences. Her homework is to make "boring" sentences more interesting by adding descriptive words."
"The student and I went over her assigned homework. She had no trouble with the math except she struggled a little bit with percents. She had just learned how to reduce fractions in school, which was not applicable to the practice drill. We went over her mistakes and she had no problem understanding. We then went over Practice Drill 9 for the verbal section involving synonym techniques, as well as Practice Drill 11 for the quantitative section. We also discussed the sentence completion portion in the verbal section. For homework, she is to complete an entire practice test."
"The student said the real test so different from the practice test so we met again today and he asked me questions about the material we had not covered from our last session. The session went well and we are both confident his score will increase greatly."
"In this session I graded and we reviewed the student's homework. He did very well on the math section. He still has to build his confidence in the verbal reasoning and reading comprehension section. I assigned his homework via email for the week."
"Reviewed a practice test. He has scored 1700+ on two tests in a row. That's a 200 point improvement since we started and I believe we can do better. He is noticeably more comfortable with math fundamentals. Will do two practice tests for next time."
"Worked with both students on their home work. The first student had language arts and math to do, neither of which he had difficulty with. The second student had math, spelling, and reading to do. She had no problems with any, either. She overcome the difficulty with multiplying three-digit numbers and decimals that she had last week; she did them for homework and did fine."