We are open Saturday and Sunday!
Call Now to Set Up Tutoring:
(720) 305-6032
Work With The Perfect Tutor For You
Accomplished Denver tutors meet our exacting qualification requirements, pass a multi-step interview process, and undergo background screening. One of Varsity Tutors' expert directors helps to pair you with a qualified tutor to ensure the best possible match – it's even backed up with a money-back guarantee.
Receive customized Denver tutoring, in the comfort of your own home or online, at times that are convenient for you.
With a population of approximately 690,000, Denver, CO, is the most populous city in Colorado. Known as the Mile High City due to its altitude being a mile above sea level, Denver is located east of the Front Range of the Rocky Mountains. Founded in 1858 during the Pike's Peak Gold Rush, Denver is the longitudinal reference for the Mountain Time Zone.

The Denver County School District oversees 43 high schools, including KIPP Denver Collegiate High School and DSST: Stapleton High School, ranked 2nd and 3rd, respectively, within the state of Colorado. To help stay ahead, Denver tutors offer online or in-person tutoring sessions to give you the test prep and instruction you might need to try to do well on your big exam. The closest college in the area is the University of Colorado-Denver, ranked 199th in national universities by U.S. News and World Report. Tutors in Denver, CO, provide online or in-home private tutoring and instruction to help you with test prep to potentially increase the chances of admittance to a prestigious school. Located an hour away in Fort Collins, Colorado State University, is ranked 127th nationally. It can be difficult to know what to focus on when studying; with the assistance of tutors in Denver, CO, students might be able to improve their chances of acceptance into the nation's top colleges and universities.

When in Denver, there is no loss for entertainment. With a plethora of amazing attractions, most notable would be the Denver Museum of Nature and Science. With exhibits dedicated to Egyptian mummies, dinosaurs, gems and minerals, and space, you will surely have plenty to see. The museum also has an IMAX theater that shows journeys through black holes, the cosmos, and the solar system. Directed toward younger children, One World, One Sky is an exploration of the night sky guided by none other than Sesame Street's Big Bird and Elmo.

Walking through the marvelous gardens at the Denver Botanic Gardens is another great way to spend a sunny afternoon. Tour the gardens such as Gardens of the West, featuring 18 arid gardens showcasing indigenous plants, and the Internationally Inspired Gardens, containing gardens with plants from Japan, China, South Africa, and the Tropics. There is also the Mordecai Children's Garden, which allows children to explore nature in a hands-on way to become one with the beauty that nature holds. The Gardens offers guided tours that give informational tidbits about the surrounding plants.

Interested in furthering your education? An enthusiastic Denver tutor is eager to help you in your private test prep instruction, whether the tutoring session is in-home or online.
Recent Tutoring Session Reviews
"Since he seemed to be struggling with long-term retention, the student and I devised a new study plan for his vocabulary. We plan to review 15 new words each week, and he will study for a quiz during the week that I will administer at each session. Since he is a visual learner, it seems important for him to spend more time memorizing and looking at the words on his own in order for him to really retain their meaning."
"Today we focused again on reading comprehension and grammar. The grammar section is particularly difficult -- at least these sets of questions were -- but the student handled them well. He is also doing well in reading comprehension. Just to make sure he is not falling behind, I assigned some math to complete over the week. He has his PSAT next week."
"The student has a test on Monday that we prepared for, and we worked on some parametric equations problems involving an archer trying to hit a target. She made some good progress, and I will work with her Sunday some more to make sure she's in good shape for the test."
"Researched Middle East for guide project. Discussed religion, economy, politics, and foreign relations of various countries in the region. Discussed geographical inclusion definitions, characteristics of the Islamic religion, and demythologizing Islam. Discussed history of Islamic relationships in other countries. Reviewed Persepolis reading assignment, and homework. Completed second assignment for text. Assigned draft of one guide section, completion of writing assignment, and vocab."
"The student and I worked on math again. This time, I timed her. She did a whole section of math in 20 minute intervals. We graded and talked about them in between. She took home 7 sections of science. She is going to do one per night until we meet again."
"For our final Session before the exam, the student wanted to review usage and grammar. We did multiple question sets and reviewed the "tricky words" section of the book. I timed him on the various parts of the exam, he did quite well overall. We even discussed various strategies to use throughout the exam. It was a pleasure to work with him."
"The student and I covered all of his homework. The concepts we covered included integers and solving for X. He seems very confident with the concepts. Also, we also reviewed some of the upcoming lessons."
"The student and I reviewed her ERB practice test. We also worked on a number of advanced mathematics concepts that she had not yet been introduced to in school. Specifically, we discussed averages, ratios, percents, exponent rules, and trigonometry (SOHCAHTOA)."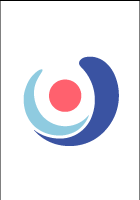 "This was my first session with the student. She is currently a part-time college student and is struggling to complete weekly response papers for her Sociology 201 class. We worked on pre-reading and reading comprehension strategies for her Sociology readings, as well as basic paper writing skills. We also did a line-by-line check for grammar, syntax, clarity and meaning for her last Sociology paper."
"This one hour session was the first part of a two part review of the first three units of the guide. This session specifically focused on the beginnings of human history and development and continued until the rise of the Greek empire. We reviewed key vocabulary and concepts pertaining to these first three units. The student was instructed to review and notate all terms on the vocabulary handout that needed clarification. He was instructed to prepare his notes for our next session which will likely be Thursday or Friday of next week. At this time, there are not areas of concern pertaining to this student's academic development."
"Today, the student and I began our session finding some of the main ideas in sections of the U.S. Constitution. The student was able to do this for two out of the three passages with no help. During this time, his mother mentioned to me that she would like me to work on tutoring the student in writing. I looked at some of his work and noticed problems with comma usage, quotations, sentence structures, evidence integration and explanation. I immediately took to opportunity to question the student on his comma usage. He admitted to putting commas in sentences when he believed he needed to pause in those sentences. I decided to go over comma rules with the student. I first taught him how to put together a dependent clause and an independent clause. I then taught him how to use commas when a dependent clause comes before an independent clause. Then we went over using commas before a coordinating conjunction. I made the student write me sentences using examples of these comma rules. He did well."
"We went over basic addition/subtraction problems to see where the student was at for our first meeting. We completed some handouts that she received from class. She was also able to show me the techniques that she uses to compute problems including coins, counting on fingers, and a number line. I will try to bring a game of some sort next time to make the learning interactive and interesting."
Call us today to connect with a top
Denver Tutor
(720) 305-6032
Nearby Cities:
Thornton Tutoring
,
Boulder Tutoring
,
Lakewood Tutoring
,
Golden Tutoring
,
Arvada Tutoring
,
Longmont Tutoring
,
Broomfield Tutoring
,
Northglenn Tutoring
,
Wheat Ridge Tutoring
,
Lafayette Tutoring
,
Louisville Tutoring
,
Erie Tutoring
,
Federal Heights Tutoring
,
Superior Tutoring
,
Colorado Tutoring