CBS ranked us "Best Tutors in Chicago"! Contact us to hear why. We serve the entire metro area.
Award-Winning Test Prep & Academic Tutoring in Chicago, IL
One-on-one, personalized tutoring
Receive A High-Caliber Tutor
Accomplished Chicago tutors meet our exacting qualification requirements, pass a multi-step interview process, and undergo background screening. One of Varsity Tutors' expert directors helps to pair you with a qualified tutor to ensure the best possible match – it's even backed up with a money-back guarantee.
Each tutor skillfully differentiates instruction to meet his or her students' needs. Tutors provide one-on-one sessions when and where you feel most comfortable.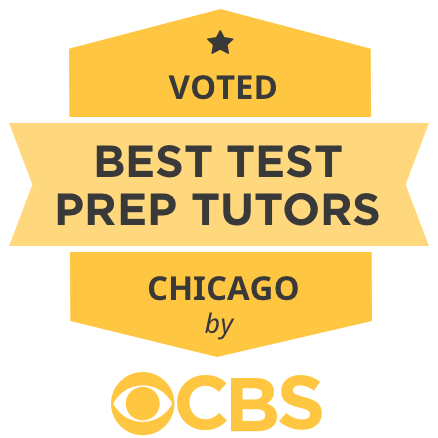 Chicago, Illinois, is located on the shores of Lake Michigan, and is the United States' third most populous city. The city's metropolitan area is home to nearly 10 million people, and is colloquially known as Chicagoland. Nicknamed the "Windy City," Chicago is known for its vibrant performing and visual arts scene, internationally renowned universities, and diverse, unique neighborhoods.

Chicago Public Schools operates over 600 institutions throughout the city, including Northside College Preparatory High School and Young Magnet High School. There are many private schools for families to choose from as well, including a wide variety of secular educational institutions. If you are seeking a degree, there are Chicago tutors located near the over one hundred post-secondary educational institutions in the Chicagoland area. The University of Chicago and Northwestern University are two of the most notable academic institutions within the city. Private in-home or online test prep and tutoring in Chicago, IL may assist you in gaining an edge with admissions boards to these highly ranked schools. Several community and junior colleges are also located within and just outside the city limits. Students in community colleges might like to seek private online instruction tutoring and test prep from tutors in Chicago.
CBS ranked us "Best Tutors in Chicago"! Contact us to hear why. We serve the entire metro area.
Recent Tutoring Session Reviews
"The student still doesn't enjoy doing the problems but we went over a bunch of limiting reaction problems and as long as she takes her time on the test and makes sure she doesn't mix up the numbers.  I think that she will do better on this exam than the last, as she understands how to do the problems much better!"
"The student is progressing in Math and seems to be getting more confident, which is very important. However, I would like her to revisit the fundamentals as she some times forgets the basics. "