We are open Saturday and Sunday!
Call Now to Set Up Tutoring:
(617) 947-9800
Work With The Perfect Tutor For You
Accomplished Boston tutors meet our exacting qualification requirements, pass a multi-step interview process, and undergo background screening. One of Varsity Tutors' expert directors helps to pair you with a qualified tutor to ensure the best possible match – it's even backed up with a money-back guarantee.
Exceptional tutors individualize all lessons to address students' specific academic needs. Tutors provide personalized, one-on-one tutoring in the comfort of your home, online, or wherever is convenient for you.
Boston is the largest city in Massachusetts and acts as the cultural and commercial hub of New England. It is located in Suffolk County and has a population of 667,100 residents living in the city limits.

Boston is known for its top-tier education. Residents living in the city are serviced by Boston Public Schools, which includes nationally ranked Boston Latin School and Quincy Upper School. Professional in-person or online tutoring in Boston is a great way to work to improve in your class or test prep. Private tutoring in Boston is available both online or in-home to help you with general course instruction or test prep, so that you could potentially increase your chances of success outside of secondary education.

There are many excellent schools in and around Boston, like Harvard University, Boston College, and Northeastern University. Boston, MA, tutoring might help you get into the school of your dreams.

Boston is a historical city that has always played an important role in American culture. Because of this, the city has a number of entertainment options to explore with relation to art and history. If you want to learn about the United States' colonial history, as well as the history of how it became a sovereign country, walk down the Freedom Trail. Not only will you be able to get a good exercise and see a large portion of historical Boston, but you can also view a number of landmarks and monuments that tell the story of the United States. You can even walk through the famous North End neighborhood, where Paul Revere once rode through the street warning militia fighters about the incoming British soldiers.

Two more interesting spots to learn about Boston's history, as well as information in a number of other areas, are the Boston Public Library and the John F. Kennedy Presidential Museum and Library. Both of these facilities have rare and unique books that you won't be able to find anywhere else in the world.

Boston is also home to the Red Sox, Celtics, and Bruins. The city is known for its passionate sports culture and intense rivalries with neighboring teams. You can expect any home game experience to be an excellent one.

A Boston, MA, tutor can offer you private instruction, through either online or in-home tutoring sessions, to help with your test prep and prep and try to get into your top school choice. Work with a private instructor who can give you the hands-on assistance you need.
Recent Tutoring Session Reviews
"We discussed changing the student's choice of summer reading book. We read and discussed the prologue of his new book choice: The Book Thief. The student will read two chapters this coming week and work on vocabulary not completed last week. We discussed the student's outline for his speech for his summer school class. We brainstormed an outline for an ACT essay topic."
"Beginning to help the student through his preparation for final exams. Talked through Thomas Jefferson's role in the Louisiana Purchase and the consequences for his strict-constructionist philosophy, as well as the lead-up to the War of 1812. Working with the student is always a pleasure; he's a very smart kid and incredibly engaging. Great session."
"I gave the student an assignment in order to start our revision of the fundamentals of French grammar. She is to complete the exercise before our next meeting. We reviewed the comparative and superlative adjectives and their placement within a sentence; then I helped her with the homework assignment.  By the end of the hour, she had a good grasp of the concepts and promised me she would memorize the new vocabulary that is required."
"Reviewed two social studies homework problems with the student concerning the effects of industrialization on immigrant populations within NYC and the formation of concentrated immigrant communities as a means of preserving cultural identity. We discussed the problems of urbanization during the Gilded Age (tenements, crime, sanitation, water) and the emergence and effects of "Political Machines" on working class immigrant families. The student graphically organized the concept of political machines and left with a firm grasp of the concepts discussed."
"This is my first session with this student.  He is taking a very difficult high school physics course at his private school. The student and I spent the entire session going over concepts that he has covered recently in class, as well as concepts that he will be encountering in the next few days until our next session on Tuesday, May 1.  Topics included:  buoyancy force, tension, torque, density, temperature, and kinetic and potential energy. He is very engaged in learning and I can tell that he genuinely wants to do well in his class. I look forward to working with him more in the coming months.  "
"We are nearing the end of the student's summer reading with about 5 pages left to read. I wanted her to get through as much as possible during this session so that we can have ample time to review the events from earlier chapters on Friday. The session went very well, and I believe she has a good understanding of the overall meaning."
"Went over a chapter of reading as well as prepared for a retake he had the next day, by going over the problems step by step.  We didn't actually do any math for his graphs, as I wanted to focus on the step-by-step problem solving aspect this time."
"We covered some last minute strategies and topics for her organic chemistry test tomorrow, including nomenclature in alcohols and synthesis reactions using Grignard reagents. We will be working on developing a concise and repeatable process in studying for and learning reactions in organic chemistry, including techniques on how to "see" what reactions are relevant."
"Today the student and I finished going over the English section and started into the math section. She displays high proficiency in math--she was able to complete the math section with relative ease until about the last ten questions. I assigned some more for homework so that she can become familiar with the high difficulty problems. I showed her how to break down the question step by step until she know exactly what she is supposed to look for."
"The student and I had a planning session and we decided to spend one session making a timeline for her college admissions and big school projects. For our other sessions, we're going to focus on her summer reading assignment and possibly fill out college applications together. That depends on how overwhelming the applications are. By the end of the session we had a clear idea of what's ahead, and I left a sheet of our plans."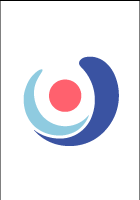 "Finished reading chapter three and answering the comprehension questions that came along with the book. The student continues to read at an appropriate level/rate. This helps her to be able to understand what she is reading in order to answer the questions that are given."
"Today the student and I worked on her assignment from last time. We reviewed her logical reasoning section and she didn't miss any of those. We then reviewed her math section. We worked pretty specifically on algebra and graphing today. We also reviewed a number of different problems using different numbers to evaluate whether or not she thoroughly understands the concepts. I left her with an algebra section and a graphing section. I also left her with a review of previous problems."
Call us today to connect with a top
Boston Tutor
(617) 947-9800
Nearby Cities:
Westminster Tutoring
,
Portland Tutoring
,
Worcester Tutoring
,
Hartford Tutoring
,
Nashua Tutoring
,
Middletown Tutoring
,
Woonsocket Tutoring
,
Leominster Tutoring
,
Fitchburg Tutoring
,
Marlborough Tutoring
,
Norwich Tutoring
,
New London Tutoring
,
Groton Tutoring
,
New Hampshire Tutoring
,
Oregon Tutoring