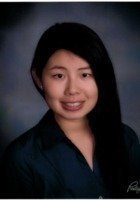 Sunny
Certified Tutor
I graduated magna cum laude from Columbia University. I earned a B.A. in Biology and Economics. I'm currently working as a Research Associate during my gap year before medical school. During my free time, I enjoy staying active, playing golf, swimming, running, and playing tennis. I love exploring new activities and neighborhoods in the NYC area.
Test Scores
ACT Composite: 35
ACT English: 35
ACT Math: 36
ACT Reading: 33
ACT Science: 36
SAT Composite (1600 scale): 1550
SAT Math: 790
SAT Verbal: 730
SAT Writing: 770
Hobbies
Golf, swimming, tennis, running, badminton, surfing, photography, and exploring NYC.