Philly.com readers voted us "2015 Best Tutors". Top tutors from Penn/Haverford.
Award-Winning Test Prep & Academic Tutoring in Philadelphia, PA
One-on-one, personalized tutoring
Work With The Perfect Tutor For You
All Philadelphia tutors possess the highest qualifications. In addition to completing a rigorous interview process, tutors in Philadelphia, PA must pass a background check and have academic credentials verified. An expert director will help you find the best tutor from this elite group; we stand behind these matches and even offer a money-back guarantee.
Personalized lessons help you learn best in an environment where you're comfortable, on your own schedule, both in-home or online.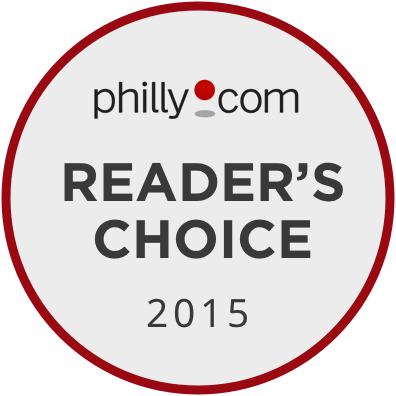 Philadelphia is the largest city in Pennsylvania, as well as the 5th-largest in the United States. It has a population of 1.5 million residents and is located in Philadelphia County, Pennsylvania.

Students who live in Philadelphia are serviced by the Philadelphia School District. There are many different institutions I the district, including Julia R. Masterman Secondary School. This institution is the top-ranked school in the state, and is also ranked in the top 50 institutions in the country. If you are interested in private test prep instruction, Philadelphia tutoring is a great solution. It is available either online or in-home. Connecting with a Philadelphia, PA, tutor is one way to try to get an edge on the competition and put yourself in a position to get into the most prestigious schools.
Philly.com readers voted us "2015 Best Tutors". Top tutors from Penn/Haverford.
Recent Tutoring Session Reviews
"We spent most of the session going over the student's diagnostic test. We also began to discuss some strategies based on the results of the diagnostic. I plan to come up with more concrete strategies as I continue to learn the student's strengths and weaknesses where the ACT is concerned."
"The student and I spent the first half of the session reviewing Chapter 1-8 of the second book in A Tale of Two Cities.  We not only covered content, but looked at the significance of the literary elements.  We spent the latter half of the session reviewing on his history paper.  The student still needed to research some aspects of the Rwandan genocide and the conflict in Sudan so we discussed an outline of the points that he will address and found the relevant information in his books/online.  He finished the first half of the outline.  The student will complete the outline and start working on his paper by the next session so I can help him review it."