Call Now to Set Up Tutoring:
(480) 544-5222
Work With The Perfect Tutor For You
All Phoenix tutors possess the highest qualifications. In addition to completing a rigorous interview process, tutors in Phoenix, AZ must pass a background check and have academic credentials verified. An expert director will help you find the best tutor from this elite group; we stand behind these matches and even offer a money-back guarantee.
Receive customized Phoenix tutoring in the comfort of your own home or online at times that are convenient for you.
Phoenix, Arizona is the largest state capital in the country, and it is home to over 1.5 million people. This city was first settled in 1867 as a community of farmers, and incorporated into a city in 1881. Cotton, Cattle, Citrus, Climate, and Copper (the "Five C's') helped drive Phoenix's industry up until after World War II. Phoenix is known as the cultural hub of the Valley of the Sun, and also of the entire state.

There are over 100 secondary institutions in Phoenix, which are all administered by varying school districts. The most well known of these may be the Arizona School for the Arts, which manages itself as opposed to going through a separate school district. US News ranks Arizona School for the Arts as among the top ten high schools in Arizona, and awards it a silver medal for its academics.

Arizona is home to some excellent colleges and universities, and it may be difficult to choose just one to attend. Arizona State University, Grand Canyon University, Arizona Christian University, and Phoenix College are just a few of the great schools in this community. Phoenix, AZ, tutoring might help you get into the school of your dreams. Tutors in Phoenix, AZ, provide online or in-home private tutoring and instruction to help you with test prep to potentially increase your grades and test scores.

Phoenix has many excellent spots to explore and spots to discover within it, and you are sure to always find somewhere new to visit. One of the most popular destinations in Phoenix is the Musical Instrument Museum, which is the only one of its kind in the world. Anyone of any age will find something to enjoy in this museum, whether that's the room full of world instruments that guests can play, stadium concerts, or the exhibits that explain the role of instruments in history. Another wonderful place to learn and have fun is the Children's Museum of Phoenix, which offers many interactive exhibits and activity areas. The Desert Botanical Garden is also always worth checking out, and here you can admire the wide variety of flora that can be found in the desert.

If you are looking for private online or in-home tutoring to potentially improve in class or pass that big exam, professional tutors in Phoenix are skilled in instruction and test prep for all levels. Phoenix tutors offer online or in-person tutoring sessions to give you the test prep and instruction you might need to try to do well on your big exam.
Recent Tutoring Session Reviews
"The student was intelligent, but he tends to make simple mistakes in some areas where he should be stronger. For instance, he would often answer correctly without much effort, but then I'd look at the answer he put previously and notice that he either guessed incorrectly or settled upon an answer that was good but not good enough (typical in reading comprehension questions). I suspect this is because he has only recently begun to work on these tests. As he practices more, he'll be able to work through 120 questions without getting burned out. Also, I gave him strategies to help to make it less cumbersome.  "
"During the student's last session, we went through four test sections -- two reading, one math, and one writing -- and then concluded by recapping some of the strategies we have worked on throughout our two months of lessons. The student stands well-situated on his upcoming SAT(s). His math is very close to perfect and little work remains to be done there. Reading and Writing are also very, very strong."
"The student and I talked about food, cooking, and restaurant culture in New York. We also talked some more about his various professions of interest. During the last half hour, we translated into Spanish a poem that he wrote recently, and discussed the different choices of words we had in translating."
"The student and I talked through her strengths and weaknesses on the assessment test and what work she'd already done. She is very bright and motivated, and already in very strong shape for the test. We will focus on reading comprehension and scrambled paragraphs next."
"We began our session by reviewing the science portion of the test about data representation. The student practiced on two items (a botany example and mortality rates) graphs and tables. He did quite well on both. He then took the mathematics (timed) portion of the test. We finished with a brief online practice of grammar. Great session and great student!!"
"Covered a math section from the review book, including three different advanced geometry problems, one involving trig (but allowing for shortcut special right triangles) on a map. The special right triangles is not something we've gone over, so this was very productive. We moved on to an English section, only one rhetorical skills question wrong, the rest were miscellaneous grammar questions, mostly commas. Very impressed with student's progress on English. Finished up with an essay, which went very well."
"The student and I worked in detail on percentage problems dealing with sales and discounts. I created a worksheet containing various problems meant to address the areas that she should work on specifically. I also put together a packet of worksheets that deal with multiplying and dividing percents and fractions. She has shown a great deal of improvement and is better understanding how to set up various word problems. We will focus on the computation of the problems in order to reduce errors on the test. We have also been going over her vocabulary lists in an effort to prepare her for the various analogies on the test as well as reading comprehension."
"Finished the chapter on fiscal policy, both expansionary and contractionary. We focused on the different effects from government spending or using tax cuts. We then reviewed the last couple of chapters and old quizzes for an upcoming qualifier."
"He needed to graph a complicated piecewise function in the spreadsheet program, so we used the formula and graph-making features to create an attractive display of his data. At the end of the session, we made a list of topics to review for the final."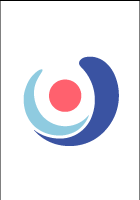 "The student and I began the session by going over his week's work. We practiced multiplying decimals and dividing decimals and logged it in his math log. Next, we practiced multiplication of fractions and division of fractions and logged that as well in his math log. He practiced his handwriting by neatly writing in his reading log the history book he was reading and what he read about. We ended the session by setting some goals for the week."
"Today she and I went over common questions she uses in her occupation as an occupational therapist. There were many questions she had written in English that I helped her translate into Spanish. She made progress with using common Spanish terms in questions such as "alguna vez." She is going to practice what she learned tonight until the next session. I have no concerns from this session."
"We covered polar coordinates, specifically on converting polar coordinates from rectangular coordinates. The student has been doing a great job on understanding the concepts, but she needs a little more practice on using these concepts in homework problems. After the end of our session, I left her to finish the rest of the homework problems at home. Overall, the session was great."
Call us today to connect with a top
Phoenix Tutor
(480) 544-5222
Nearby Cities:
Mesa Tutoring
,
Chandler Tutoring
,
Glendale Tutoring
,
Peoria Tutoring
,
Surprise Tutoring
,
Avondale Tutoring
,
Goodyear Tutoring
,
Buckeye Tutoring
,
Maricopa Tutoring
,
El Mirage Tutoring
,
Tolleson Tutoring
,
Litchfield Park Tutoring
,
Youngtown Tutoring
,
Rio Verde Tutoring
,
Arizona Tutoring