Call Now to Set Up Tutoring:
(314) 422-2007
Work With The Perfect Tutor For You
All St. Louis tutors possess the highest qualifications. In addition to completing a rigorous interview process, tutors in St. Louis, MO must pass a background check and have academic credentials verified. An expert director will help you find the best tutor from this elite group; we stand behind these matches and even offer a money-back guarantee.
Receive personally tailored lessons from exceptional tutors in a one-on-one setting. We help connect you with in-home and online tutoring that offers flexible scheduling and your choice of locations.
When one thinks of St. Louis, Missouri, an image that instantly comes to mind is the Gateway Arch. Now over 50 years old, this monument to the westward expansion of our nation is open to visitors who can ride trams to the top of the arch, and then visit the history museum beneath the arch.

The St. Louis school district boasts some of the best high schools in the country, including Lincoln College Prep and Metro Academic and Classical High School. There are nearly 30 magnet schools that focus on specific learning goals, such as the Northwest Academy of Law, Gateway STEM, and Soldan International Studies. Online instruction via tutoring and test prep from private St. Louis tutors is a good idea when you attend one of these high quality schools.

There are also a number of top colleges and universities located in St. Louis. Washington University is the top ranked college in St. Louis, and the University of St. Louis – Missouri is ranked 6th in the state. With the benefit of private St. Louis, MO, tutoring in home or online, you may be able to achieve acceptance into one of these great universities, or wherever your dreams may take you. Online test prep and tutoring in St. Louis could help put you on an excellent career path.

Due to a special property tax, the Metropolitan Zoological Park and Museum District is free and open to all. This includes a number of world-class cultural institutions, such as the Missouri Botanical garden and the St. Louis Art Museum. Visiting the Laumeier Sculpture Park gives you a chance to think about the relationship between nature and modern art.

Sports fans can enjoy an afternoon at Busch Stadium, catching a Cardinals game. The stadium is even open to non-sporting events, so it really is a hub of activity in the city.

The St. Louis Science Center is well known for having over 700 hands-on exhibits, spanning the various aspects of science. For those who are more musically inclined, you don't want to miss the National Blues Museum, with exhibits featuring such greats as Count Basie, Little Sammy Davis, and many others. The City Museum also provides a wealth of play and learning opportunities.

Looking to advance your education? You might try to do it with in-home or online private instruction and test prep tutoring in St. Louis, MO.
Recent Tutoring Session Reviews
"*This Session:
1)Debrief Saturday's SAT experience
2)ACT format/scoring review/overview
3)Strategies for ACT English and Reading sections
4)English skills exercises (grammar review)
*Assignment: ~Week of Oct 11 -
1)ACT diagnostic test (pages 9-59), email student with results
2)Flashcards from Vocabulary in Appendix 3 (pages 533-552) ~Week of Oct 18 -
3)Practice Test 1 (pages 269-317), email student with results"
"The student has an exam in geometry tomorrow, so we went over the review sheet given by his teacher. It is a summary of the info that we have gone over the past week - area/perimeter of various shapes, relating shapes via ratios, and some review of past concepts like complimentary/supplementary angles.
Overall, the student did very well. He seems to be getting the information really fast, and was able to answer several of the questions on his own. It appears that he will be ready for his test."
"We talked generally about the Analytical Writing Test and began creating a template for the Issue Topic portion of the test. We also discussed a sample essay response that he had written to identify areas that we should focus on in the future. We made a plan for the next session in which we decided to begin organizing and responding to a list of the most common GRE Analytical Writing prompts."
"Today I helped the student with his homework which covered special right triangles. All I had to do was suggest writing his steps down. The next homework assignment was over finding the area of various kinds of triangles. He needed no help with this either, other than me telling him to show his work. After that, I helped him with radical expressions. He had some trouble with these but after going over his assignment and some problems I created for him, he was more proficient with this subject. I spent the remainder of the session reviewing him on his previous homework to prepare him for his final next week. I feel that the student will do very well on his final. He had progressed greatly since our first session."
"We talked about her homework and upcoming math test. After the homework was done we completed the 20 question practice test in the book with only one mistake. I think she is well prepared for the upcoming test."
"Today we reviewed progress from our last meeting. The student completed all assigned reading that covered her material from the exam 1. We also reviewed the class syllabus to discuss the grading system to develop a strategy for upcoming study sessions. We then reviewed all the problems in her web assign class in preparation of an upcoming exam."
"The student and I had a productive session today.  We mostly reviewed passage-based thermodynamics and biology problems. She has continued to stay relatively on-track and is set to wrap up stage I of our study plan by the end of this month. After that, she will start doing large sets of problems to cement her understanding of all four sciences."
"The student is concerned that her French class may not be preparing her for the test, so today we focused on writing mechanics. We reviewed the useful patterns to know when figuring out which accents go where in words. In addition, we also learned transition words to help make writing flow better, such as "par example" (for example), "neanmoins" (nevertheless), "cependent" (however), and "malgre ca" (in spite of this). We also reviewed direct and indirect object pronouns and using infinitive verbs in the middle of sentences. The student applies herself well, quickly learning new material and making adjustments to incorporate it in the rest of the session."
"Topics covered include simplifying polynomials, standard form, factoring, greatest common factors and writing sentences for Spanish. Progress achieved was a better understanding of how to factor and solve polynomials, and completing and understanding how to write sentences describing a house in Spanish."
"This session with the student was spent going over two dimensional arrays. We covered how to search two-dimensional arrays, how to collect data about the rows and columns and how to instantiate/fill them. We worked on a few of the labs that his teacher provided that covers these topics as well."
"The student had more math problems than usual for us to do. He had a few chemistry questions, which we answered with the book. Overall he's doing quite well, we just need to practice specific problems to make sure his concepts mastery translates to paper and doesn't get jumbled with small mistakes."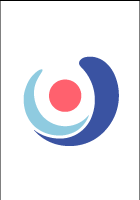 "Conversational Mandarin, Reading and Writing exercise. The student is making a lot progress with speaking. He finished a short essay, which is very good."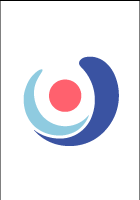 Call us today to connect with a top
St. Louis Tutor
(314) 422-2007
Nearby Cities:
Chesterfield Tutoring
,
Ballwin Tutoring
,
O'Fallon Tutoring
,
St. Peters Tutoring
,
Wildwood Tutoring
,
Wentzville Tutoring
,
Manchester Tutoring
,
Washington Tutoring
,
Lake St. Louis Tutoring
,
Troy Tutoring
,
Union Tutoring
,
Eureka Tutoring
,
Warrenton Tutoring
,
Pacific Tutoring
,
Weldon Spring Tutoring