Houston Press: "Best Tutoring Company". 1-on-1 Tutoring by top Rice grads.
Award-Winning Test Prep & Academic Tutoring in Houston, TX
One-on-one, personalized tutoring
Work With The Perfect Tutor For You
We require the most rigorous qualifications of Houston tutors, in addition to a background check. Only a tiny fraction of those candidates who apply ultimately make it through our demanding interview process. From this elite group, an expert director will help you find the best tutor to meet your individual needs – and we stand behind your satisfaction with our money-back guarantee.
Personalized lessons help you learn best in an environment where you're comfortable, on your own schedule, both in-home or online.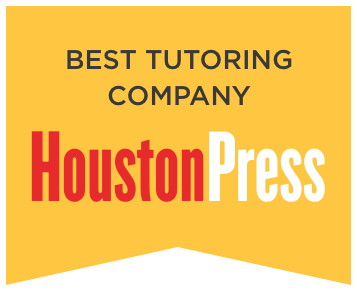 Houston is located near the Gulf of Mexico and is the largest city in Texas. It is also the largest city in the southern United States. Houston features a wide variety of cultural attractions in its Museum District, and the city's Theater District has one of the United States' highest concentrations of performing arts venues. It is also home to NASA's Johnson Space Center and Mission Control, and their presence gives Houston its nickname of "Space City." It is one of the most diverse and multicultural cities in the United States: over 90 different languages are spoken in Houston.

There are hundreds of elementary, junior, and senior high schools in the Houston area with tutors in close proximity available to provide private instruction across all grade levels. The Houston Independent School District has almost 300 public schools within its system, such as North Shore Senior High School and Elsik High School, and over 100 of these are magnet schools that offer discipline-specific instruction. If you are interested in seeking a postsecondary degree, Houston has four different state universities to choose from. The largest and most renowned is the University of Houston, a Tier One research university. There are many private higher learning institutions, including the elite Rice University. In-home or online test prep and tutoring may help bring these top schools within reach, and many top tutors have graduated from these universities. Additionally, a variety of community colleges are within Houston's city limits. Even in community college, you might want to take advantage of online tutoring for test prep in your classes.
Houston Press: "Best Tutoring Company". 1-on-1 Tutoring by top Rice grads.
Recent Tutoring Session Reviews
"In this session, the student and I studied for his test the following day. The math section he's currently covering involves functions, and some basic concepts and operations involving them. There was also significant emphasis on graphs, and the idea of transformations of basic parent functions."
"The student is definitely bright, and we finished up right at an hour. Today, we worked on some quiz review regarding distributing polynomials and different ways to think about quadratic equations.  The student needed some review of the FOIL method of distribution, and we had to slow down a bit so he could focus on the steps, but otherwise he picked it up very well and was able to do most of the homework himself."