Call Now to Set Up Tutoring:
(516) 253-6100
Receive A High-Caliber Tutor
Every Long Island tutor must meet our high standards for qualifications, pass an interview screening, and submit a background check. From this elite group, a Varsity Tutors director helps pair you with a tutor ready to meet your individual needs – and we stand behind your satisfaction with our money-back guarantee.
Skilled tutors develop lessons to meet your individual needs. One-on-one tutoring sessions are held at a time and location of your choosing.
Long Island is located off of the northeast coast of Manhattan, New York. It is near the very bottom of the state and, together with Manhattan, is considered to be the heart and soul of all of New York. It reaches east-northeast from the New York Harbor into the Atlantic Ocean and is technically made up of four counties: Kings, Queens, Nassau, and Suffolk. Most people in the NYC Metro area use the term Long Island to reference the Nassau-Suffolk County area specifically. Long Island is suburban and lies south of the Long Island Sound, which stretches to the Connecticut part of Rhode Island. The population is 7,838,722, which makes up almost 40 percent of the whole state of New York.

Garden City High School is the highest ranked school in Long Island. It is 12th in the state and 90th in the country. Other notable mentions go to Great Neck South, Manhasset Secondary, and Jericho. When it comes to colleges, obviously, Long Island is close to the prestigious New York University. Other excellent schools nearby include Adelphi University, Albany College of Pharmacy and Health Sciences, Alfred University, and Berkeley College. These are impressive schools that you may be dreaming of attending. Are you looking for private instruction to help you get into your top college? Online or in-home test prep tutoring in Long Island, NY, is available to help you work towards your goals.

New York City is full of incredible culture, food, and sights. The Statue of Liberty is an obvious must-see, as is the Guggenheim Museum, The Met Opera House, and the 911 Memorial site. Amazing food can be had in Chinatown or Little Italy, where restaurants literally line the streets. This doesn't even take into account the famous food carts that New York City is known for. The plentiful delis with sandwiches, bagels, and other types of local fare are also world renown. With all of these things to do, you don't want your studies to take over your life. With private tutoring in Long Island, NY, you could receive the kind of test prep and instruction you might need, whether it's in-home or online.

Want to feel more confident about your educational possibilities? An online or in-person Long Island, NY, tutoring session will provide you one-on-one attention that could help you work to stay ahead of your peers with your test prep and class work. You might excel in your school work with the benefit of tutoring in Long Island, NY.
Recent Tutoring Session Reviews
"The student finished reading Ch. 4 and doing the Ch. 3 practice exam last week. We went over her questions at the beginning of the session. We then worked through almost all of Ch. 5 together. I asked the student to finish Ch. 5, start Ch. 6, and do the Ch. 4 practice exam for next week."
"This session, the student and I worked a lot on short vowel sounds. We started with some "easier" consonant exercises (beginning "p" sound and ending "n" sound). Then we talked about beginning vowel sounds and then made the transition to middle vowel sounds. She was picking up on it really quickly -- she's especially good at identifying "a" and "o" sounds, and knows how to spell "cat" and "dog" with no trouble at all! She's really improving her reading -- she can sound out many three-letter words and is starting to identify rhyming words on her own as well!"
"The student and I continued working on ACT prep in a variety of sections. She continues to do well in math, and the reading strategy we've been trying seems to work for her. In the future, we would probably do well to focus on English in the future."
"Today the student and I started covering Organic Chemistry Topics. We were able to discuss types of bonds, different types of isomers, laboratory equipment and workings, and we discussed hydrocarbons and alcohols. We are focusing on the most important aspects of each topic. We also were able to practice some organic chemistry questions."
"We wanted to make sure the student was comfortable with the material for her test on Monday. I wrote many worksheets and practice problems, and she was doing extremely well by the end.  "
"The student did a practice reading section.  We reviewed ways to skim the paragraph and to match the tenses in the rest of the sentence to figure out the answer.  The student also started a practice science section she will finish on her own."
"The student and I went over her practice test. We also spent time working on ratios and percentages. The student is comfortable with both of these concepts! We also started to work through some more practice drills specifically focusing on negative numbers and order of operations."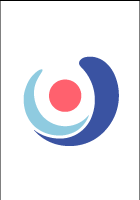 "We met on Monday to finish the student's presentation, to be done in class on Wednesday. She wrote the second half of her presentation in her own time, and we reviewed it together in order to edit grammar and spelling, practice pronunciation, and make sure that the sentences flow well into one another. She came to me with a very good draft (covering the work of the authors Stein, Hemingway, and Fitzgerald) so few changes were necessary. As for pronunciation, we focused on cognates that are tempting to pronounce the English way, but that have a distinct French pronunciation (experimentation, creativity©, generation, etc.) I think she has been working hard at her French, because she continues to show remarkable improvement."
"The student and I met for our final session of GRE tutoring. We spent much of the session going over the student's weak points namely math and science. The student has shown much improvements in those areas over the past months. We ended the session by talking about test strategy. I advised the student to keep a mental clock going and to go into the test feeling confident. After that I wished her luck and we parted ways."
"Today we went over the calculating of allele frequencies and probability problems involving Punnet squares. We also talked about the chi-squared statistic and what it means in evaluation of a null/alternative hypothesis."
"Today I worked with the student on solving systems of equations. We worked through several different problem sets in which I strongly pushed him to develop his own conclusions/answers to problems. He is very quick and often draws reasonable conclusions independently."
"The student and I planned out his time management schedule for the remainder of the summer and began brainstorming on what he can research for his long-term research project this school year."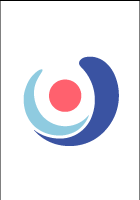 Call us today to connect with a top
Long Island Tutor
(516) 253-6100
Nearby Tutors:
Mount Vernon Tutors
,
Yonkers Tutors
,
Great Neck Tutors
,
East Rockaway Tutors
,
Hempstead Tutors
,
Port Washington Tutors
,
Brentwood Tutors
,
Levittown Tutors
,
Deer Park Tutors
,
Huntington Tutors
,
Smithtown Tutors
,
Franklin Square Tutors
,
Manhasset Tutors
,
Glen Cove Tutors
,
Hicksville Tutors
Nearby Cities:
Mount Vernon Tutoring
,
Yonkers Tutoring
,
Great Neck Tutoring
,
East Rockaway Tutoring
,
Hempstead Tutoring
,
Port Washington Tutoring
,
Brentwood Tutoring
,
Levittown Tutoring
,
Deer Park Tutoring
,
Huntington Tutoring
,
Smithtown Tutoring
,
Franklin Square Tutoring
,
Manhasset Tutoring
,
Glen Cove Tutoring
,
Hicksville Tutoring