Call Now to Set Up Tutoring:
(305) 433-1865
Work With The Perfect Tutor For You
Every Miami tutor must meet our high standards for qualifications, pass an interview screening, and submit a background check. From this elite group, a Varsity Tutors director helps pair you with a tutor ready to meet your individual needs – and we stand behind your satisfaction with our money-back guarantee.
You select the time and location, and expert tutors develop the strategies to help you meet and exceed your tutoring goals.
Miami, Florida, is positioned on the shores of the Atlantic Ocean. The city is the second-most populous city in the southeastern part of the country, with a population of over 5 million.

Ranked number two in the state and 20 in the nation, Design and Architecture Senior High School is located in the Miami-Dade County Public School District. The school district also houses seven high schools ranked among the top 20 in the state. With private tutoring in Miami, you could receive the kind of test prep and instruction you might need, whether it's in-home or online. Tutors in Miami might give you a boost through flexible online tutoring and help with test prep. The University of Miami and Florida International University are just a few examples of the many top colleges and universities located in the city. Want to feel more confident about your educational possibilities? Private instruction and test prep from tutors in Miami, through either online or in-home tutoring, could provide a chance to get into elite schools.

The River of Grass Adventures brings you on a tour through the Everglades. Get up-close glimpses of Florida's unique wildlife with air boat tours or a swamp buggy. Airboat tours last an hour to an hour and a half and put you in the middle of the alligator-filled wetlands. The tour is also offered at sunset for a beautiful view of the area as the sun drops, as well as a glimpse of the nocturnal creatures that call the Everglades home. Located in Miami is the Zoological Wildlife Foundation, which is open for tours by appointment seven days a week. The tour brings you behind the scenes of a normal zoo. You can hold a monkey or an otter, feed a camel, or pet a lion cub with help from your tour guide. If you prefer the animals you're seeing be a bit more contained, visit the Miami Zoo. The zoo offers a Children's Zoo within the larger zoo, with talks given by zoo keepers and small animal presentations. It also offers a carousel and monorail. You can take full advantage of Miami's coastline at Bayfront Park. The park features a playground and, for the more daring, a flying trapeze school. You can learn the art of trapeze in just two hours or plan a party at the school for a unique experience. You can also visit the Klipsch Amphitheater or explore the 32 acres of the park. The park offers a small sand beach, rock garden, waterfall, and several monuments. For beautiful views of the surrounding waterways, take a stroll on the walking trail along the Biscayne Bay.

Is your goal to be admitted as a student to one of the top colleges or universities in Miami? Tutors in Miami, FL, are waiting to work with you in pursuit of realizing your greatest potential.
Recent Tutoring Session Reviews
"Finished the section on mathematics achievement. The student was having problems with a lot of the abstract and complex concepts. We started with an introduction to quantitative comparisons, which we will continue next time."
"Spent most of the time reviewing linear equations and then moved onto properties. Properties were easy, we whipped right through it. We'll skip through geometry tomorrow, going to be rushed but he has some familiarity with it already. Review will be Thursday then he'll take the test, hopefully what we've covered is going to help him out."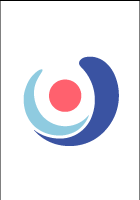 "Review of what was covered in the last few weeks including simplifying exponential equations, using scientific notation, and manipulating percents. Went over interpreting information from graphs and dealing with graphical word problems."
"Worked with the student on using all of the information gained from a function and its first two derivatives to list details about the function, so that graphing it by hand becomes easier, such as max/min, intercepts, inflection points, etc."
"We worked in more course materials and test ready exercises. The student is getting much more comfortable with direct and indirect objects. The listening parts are a little bit challenging but she is getting her Spanish hearing sharper day by day. We need to work on building sentences out of disordered given words and reflexive pronoun placement. Overall she is doing a great job with her class and we only work in her areas of need."
"Today we did a review of fractions. She's okay with simple ones, but gets confused on mixed numbers. Afterwards we talked about the plan of how to get her up to speed in math. We also realized that, for now, having her follow diagrams of how to approach certain problems is a good way for her to get comfortable with doing the problems."
"Covered time management for critical reading and writing sessions, as well as strategies to minimize the amount of reading that the student would need to do to answer questions. Also discussed how to write the essay."
"Today the student had a Math homework sheet that we reviewed. It involved addition and subtraction using a simple graph. Then we worked on his multiplication facts, and finally played the dice game to end the session."
"The student is doing very well at the moment! I'm very pleased with how her active reading is coming along, and she's done some thoughtful work with the reading analysis passages. Her scores are continuing to go up!"
"He took the diagnostic test and from it I was able to determine what he needed help with: quantitative comparison and synonyms. He did well on the quantitative section, sentence completion, and reading comprehension. After we went over his diagnostic test, we worked on some practice problems for the quantitative comparison section."
"Today we started our Physics review for the student's January test.  In particular, we discussed Kinematics and Newtonian Mechanics.  She had little trouble conceptually, with kinematics problems, though she feels she needs more practice with the quantitative aspects of the material.  She did reasonably well on the practice problems we did, but I instructed her to do more practice in her own time as needed.  She was apprehensive about  Newtonian Mechanics, an important, heavily-tested topic, but she had better facility with the concepts and math then I think she expected.  I instructed her to finish the end-of-chapter problems before our next session and ask any questions, especially with respect to inclined plane and torque questions.  We will be meeting again soon."
"Went over the student's Diagnostic Math, reviewing problems he got wrong and ones he guessed on.  He has a great grasp of the math concepts, and just needs to get used to how they are tested.  Gave him homework involving word problems and data sufficiency questions.  Next week we'll look at Verbal."
Call us today to connect with a top
Miami Tutor
(305) 433-1865
Nearby Tutors:
Coral Gables Tutors
,
Kendall Tutors
,
Homestead Tutors
,
Cutler Bay Tutors
,
Doral Tutors
,
Palmetto Bay Tutors
,
Pinecrest Tutors
,
Sweetwater Tutors
,
Miami Springs Tutors
,
South Miami Tutors
,
Florida City Tutors
,
Key Biscayne Tutors
,
West Miami Tutors
,
Little Haiti Tutors
,
Tutor Miami Tutors
Nearby Cities:
Coral Gables Tutoring
,
Kendall Tutoring
,
Homestead Tutoring
,
Cutler Bay Tutoring
,
Doral Tutoring
,
Palmetto Bay Tutoring
,
Pinecrest Tutoring
,
Sweetwater Tutoring
,
Miami Springs Tutoring
,
South Miami Tutoring
,
Florida City Tutoring
,
Key Biscayne Tutoring
,
West Miami Tutoring
,
Little Haiti Tutoring
,
Tutor Miami Tutoring