We are open Saturday and Sunday!
Call Now to Set Up Tutoring:
(816) 336-1167
Work With The Perfect Tutor For You
Our interview process, stringent qualifications, and background screening ensure that only the best tutors in Shawnee Mission, KS work with Varsity Tutors. To assure a successful experience, you're paired with one of these qualified tutors by an expert director – and we stand behind that match with our money-back guarantee.
Receive personally tailored lessons from exceptional tutors in a one-on-one setting. We help connect you with in-home and online tutoring that offers flexible scheduling and your choice of locations.
Shawnee Mission is a community in Johnson County, Kansas. It acts as a conglomeration of various different communities and has a population of 402,700 residents. It is part of the Kansas City Metropolitan Area, which is located about 15 minutes from the area.

Residents living in Shawnee Mission are serviced by the Shawnee Mission School District and Blue Valley School District. There are a number of high schools in the area, including the Blue Valley High School, Shawnee Mission North High School, and Shawnee Mission West High School, which is home to an award-winning student-run newspaper. If you are interested in getting most out of your high school education, consider private lessons. Expert online tutoring from Shawnee Mission, KS, tutors could help you work towards success in your test prep and coursework. Working with an experienced tutor is a great way to prepare for a college education, as you could get assistance understanding your subjects and studying for entrance exams. Private tutors in Shawnee Mission, KS, can provide you online or in-home tutoring instruction to assist with your challenging course or test prep.

If you are planning on pursuing a program in higher education, there are a number of colleges near the area. Kansas City, KS, is less than 10 miles away and is home to the Kansas City Kansas Community College and Donnelly College. Across the state line, in Kansas City, MO, you can apply to the University of Missouri Kansas City or Rockhurst University. If you're looking to pursue admission to your school of choice, take advantage of a Shawnee Mission, KS, tutor, who can offer you online or in-home private tutoring and personal instruction to help with your test prep.

Shawnee Mission is a quiet suburb of Kansas City, MO. If you are interested in learning about the history of the area, visit the Johnson County Museum. Here, you can learn about westward expansion as well as the indigenous tribes who lived here prior to western settlement. In addition, Shawnee Mission is home to Shawnee Town 1929, a historical town lets you get a glimpse into the past and see how the area looked in the 1920s.

If you are looking for more urban adventures, consider making the short drive to Kansas City, MO. You can spend the day shopping at Country Club Plaza, or you can visit the Crown Center and walk through the local aquarium. There is even a waterpark, Worlds of Fun, which has a number of exciting rides and rollercoasters that you can experience.

Seeking tutoring in Shawnee Mission, KS, is a great first step to work to try to get to the next level in your education. Private lessons are a great way to supplement your studies and prepare you for success outside of secondary education.
Recent Tutoring Session Reviews
"Today we worked on reading comprehension, multiplication skills, adjective recognition, and measuring distances. The student was very enthusiastic and worked hard. She was prepared for our session and provided past work to discuss."
"The student wrote an impressive narrative story about a personal event. She wrote at least two pages, single spaced, about an exciting true-life story, and then she read it aloud to the parent. We worked on her Math as well. I told her mother that I would be teaching her about the "nine trick" in Math, the next time I visited."
"We discussed a Human Geography essay involving what structures say about a particular society's culture, beliefs, and ideas. We talked about incorporating some concepts and terms learned in class into the paper. We then studied for a Biology quiz by covering meiosis II and writing out the steps and major occurrences."
"The student and I met from 5:20 to 6:30. We had a shortened session. We worked a bit on a Science make-up worksheet. I outlined, on a separate sheet, all of the missing assignments or make-ups that he had to follow up on with his teachers."
"Today we reviewed study material for the student's History exam. We discussed further test taking techniques for dealing with unknown topics, eliminating false starts, and time management. We also reviewed his practice test, studied all missed subjects, and assigned review of China."
"The student and I went over math test corrections.  We reviewed the algebra that lies behind a lot of geometry questions, such as in order to find the length of a line segment on the coordinate plane, treat it as the hypotenuse of a right triangle and use Pythagorean theorem!  He also learned the importance of tracking units of measurement.  We looked at the online homework and reviewed how to do substitution and combination questions as well."
"I advised the student on test-taking strategies, including skipping the most difficult questions and going back to them at the end if she has time. She is working hard to get extra time on the test, but I am trying to prepare her for the possibility that she will not get it. We will ramp up the intensity of our sessions: we will meet 2 hours this Wednesday, Thursday, and Friday after which she will take a practice test. We will work on each section during these sessions (except writing) and will focus on test-taking strategies to maximize her score."
"Met with the student .  He likes and is really good at math. I think we will have him read a book of his choosing or some sort of magazine article and start implementing a few new words a day and flashcards to work with vocabulary.  "
"The student and I worked on her angle theorems and triangle similarity. She had some difficulty with problems that seemed to have too little information, but we worked on developing understanding of the concepts. The student has an amazing spatial awareness. In the next few weeks we will work on midterm review and prepping her to take the exam early."
"Student 1 and I went through the proofs in her book and looked at the new objectives that will be tested this week.  Student 2 and I did three pages in his booklet, and he seems to have a good understanding of long division.  He had a couple more problems on the last page that we worked on that he needed to use a ruler for."
"We worked on improving reading comprehension skills by reading together, and I asked her questions about the book to increase her skills. We went over her time tables, 8&9's, which she did very well."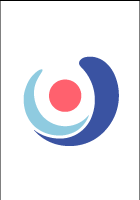 "Today we addressed a few PDF problems and then moved on to confidence intervals. We had to deal with arbitrary levels of confidence so there was some difficulty in figuring out the proper z-value to use but once we got over that the rest was easy. We haven't yet dealt with small samples but when we do we'll use the t statistic,"
Call us today to connect with a top
Shawnee Mission Tutor
(816) 336-1167
Nearby Cities:
Overland Park Tutoring
,
Leawood Tutoring
,
Olathe Tutoring
,
Prairie Village Tutoring
,
Lenexa Tutoring
,
Grandview Tutoring
,
Kansas City Tutoring
,
Kansas City Tutoring
,
Independence Tutoring
,
Lawrence Tutoring
,
Lee's Summit Tutoring
,
Shawnee Tutoring
,
Blue Springs Tutoring
,
Leavenworth Tutoring
,
Liberty Tutoring