Call Now to Set Up Tutoring:
(847) 840-2442
Work With The Perfect Tutor For You
All Gleview tutors possess the highest qualifications. In addition to completing a rigorous interview process, tutors in Gleview, IL must pass a background check and have academic credentials verified. An expert director will help you find the best tutor from this elite group; we stand behind these matches and even offer a money-back guarantee.
Receive customized Gleview tutoring in the comfort of your own home or online at times that are convenient for you.
Glenview is a village located in Cook County, Illinois. It has a population of 44,700 residents and is located on the outskirts of Chicago. The average income for families living in Glenview is $119,100, and its largest employers are Kraft Foods, Abt Electronics, and Glenbrook Hospital.

The majority of students living in Glenview are a part of the Glenview Public School Districts. This district includes Glenbrook South High School, which has been ranked in the top 20 public secondary education institutions in the country. This institution provides students with a meaningful education that prepares them for entry into college. If you are interested in getting the most out of your studies, consider working with a private instructor. With private test prep instruction via in-home or online tutoring in Glenview, IL, you can potentially improve the chances of getting into these top schools. Whether you are enrolled in a public school, or in one of the Catholic private schools around Glenwood, a one-on-one tutor could give your the assistance you need. You can work to keep up with your studies with online tutoring in Glenview, IL, for your courses or test prep.

If you are interested in attending a college or university once you graduate, there are many excellent institutions in Chicago. Northeastern Illinois University, Northwestern College, and the University of Chicago all have excellent academic programs. You will find that personal tutoring in Glenview, IL, might help you exceed your expectations and prepare for any upcoming assignments and exams that could potentially increase your chances of being accepted into a first-choice college.

There are a number of interesting entertainment options that you can explore around Glenview. The Grove and the Historic Wagner Farm both can give you a glimpse into how rural life in Illinois can be, as well as give you the opportunity to get up-close-and-personal with various animals. If you enjoy spending the afternoon playing golf, be sure to stop by the Glen Club Golf Course.

Since Chicago is nearby, you can spend the day exploring all of the exciting entertainment options that the city has to offer. The Navy Pier is an excellent place to shop, eat food, and enjoy various attractions. If you want to spend some time outdoors, be sure to visit Millennium Park, where you can relax on the grass while looking at some of the city's unique art sculptures. The city is also home to a number of sports teams, like the Cubs, Bears, Fire, Blackhawks, and Bulls.

Want to feel more confident about your educational possibilities? With private tutoring in Glenview, IL, you could receive the kind of test prep and instruction you might need, whether it's in-home or online. By working with a skilled tutor, you may be able to get a better understanding of your studies.
Recent Tutoring Session Reviews
"The student and I began studying for the last portion of her English final, a 90 minute essay exam on James Joyce's 'The Dead.' We spent this session by reading through the text, analyzing each paragraph as we went, discussing it in terms of modernist/post-modernist symbolism."
"Studied for the student's final today. The topics the student had trouble with were writing equations in slope-intercept form and the mid point formula. Other than those, he had a pretty good handle on the rest of the content."
"Worked several practice problems spanning all previously covered differentiation techniques, introduced implicit differentiation, previewed next few concepts: double derivatives, concavity, and curve sketching."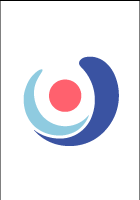 "Reviewed my suggestions for his Literary essay and reviewed what he had written for the Revision Essay. He takes the RN test tomorrow for the third time and he is ready. More power to the student; he is a paramedic with the desire to become an RN."
"The student and I reviewed simplifying rational expressions. This review helped prepare her for a new section on how to solve rational expressions.  We also went over how to solve rational inequalities. We then reviewed joint, inverse, and direct variations, and how to tell the difference between them."
"Focused on Reading passages from the assessment test and did several practice questions for all of them. Topics ranged from identifying new vocabulary words to finding the main theme of the passages. Also looked at finding the meaning of new words by examining the context of the sentence. Interpreted and analyzed tone and implied messages of the reading passages."
"Since the student is currently caught up on his classwork, we took this session as an opportunity to review the topics that were covered prior to my arrival.  We essentially went through the first 6 chapters of the book, with most of the study time being focused on solving for X.  "
"Today I met with the student and we continued our discussion on topics in geometry.  The topics we discussed included centroids, incenters, circumcenters, medians, angle bisectors, and perpendicular bisectors. Additionally, we talked about special classes of triangles. Isosceles, equilaterals, obtuse, acute, and special right triangles were among the classes. After our discussion, we went through a practice quiz in order to better prepare him for his upcoming assessment."
"The student and I began the session with a review of vocabulary words. He had learned all of his words very effectively, so I loaded him up with more for next week. Afterward, we practiced strategies on some multiple-choice vocabulary questions. We then moved on to the reading section, where we began a discussion of the differences between the different genres of passages that appear on the SAT. We also checked his homework and examined a new passage together. We then moved into a short discussion on math, where we reviewed probability and principles of counting, and finished off the session by checking his writing section and discussing an essay that I asked him to write for next week."
"The student and I met today.  We talked about the vector calculus of gradient and divergence, and how these are used in electrostatics. The student understands how the Gauss's law can be derived from Coulomb's law via application of the divergence theorem. We discussed the concept of a conservative field in preparation for studying the curl."
"We went over several math problems involving percentages, and then we went through part of a math section in a practice test. We discussed the test format and reviewed the strategies I'd taught him. I wished him good luck and told him to keep practicing using the practice tests in his prep book."
"Today's lesson focused on responding to comprehension questions on the text. The student showed vast improvement in his approach towards question analysis; and was able to adequately respond to the questions assigned. It was a good lesson."
Call us today to connect with a top
Gleview Tutor
(847) 840-2442
Nearby Cities:
Evanston Tutoring
,
Skokie Tutoring
,
Oak Park Tutoring
,
Downers Grove Tutoring
,
Highland Park Tutoring
,
Des Plaines Tutoring
,
Glencoe Tutoring
,
Naperville Tutoring
,
Oak Lawn Tutoring
,
Elmhurst Tutoring
,
Lombard Tutoring
,
Schaumburg Tutoring
,
Lake Forest Tutoring
,
Buffalo Grove Tutoring
,
Wheaton Tutoring