Call Now to Set Up Tutoring:
(310) 617-6847
Work With The Perfect Tutor For You
Our interview process, stringent qualifications, and background screening ensure that only the best tutors in Malibu, CA work with Varsity Tutors. To assure a successful experience, you're paired with one of these qualified tutors by an expert director – and we stand behind that match with our money-back guarantee.
Receive personally tailored lessons from exceptional tutors in a one-on-one setting. We help connect you with in-home and online tutoring that offers flexible scheduling and your choice of locations.
Malibu, CA, is located in Los Angeles County and sits on the edge of the western border of California, hugging the Pacific Ocean coastline. There are many affluent residents in Malibu, including Hollywood stars and others in the entertainment industry. The population of the city is approximately 13,000. The coastline Malibu sits on is known as the €˜27 miles of scenic beauty,' which is why there is a different state beach every couple of miles.

Malibu High School is in the Santa-Monica Unified school district. It is ranked 53rd best high school in California, and is ranked in the top 500 high schools in America by US News and World Report. Tutors in Malibu might give you a boost through flexible online tutoring and help with test prep you might have for college placement exams. Pepperdine University is in Malibu, CA, and it is ranked in the top 60 best universities in the United States by US News and World Report. There are other options in Malibu and very close by, such as California Lutheran University, and Columbia College Hollywood. These top schools might be within the realm of possibility if you reach out to private tutors in Malibu, CA, for tutoring either in-home or online, to receive subject instruction or test prep. If you are looking for private tutoring, whether in-home or online, you may enjoy working with Malibu tutors.

Take a weekend, or two, to explore all that Malibu, CA, has to offer! Check out the Getty Villa art museum, which houses art pieces from Etruria, ancient Greece, and Rome, along with sculptures and paintings. With 27 miles of beaches, there is bound to be a perfect beach for you! Enjoy the views of Surfrider Beach, Amarillo Beach, Big Rock Beach, or Little Dume Beach. You won't be disappointed when you take a tour through the Adamson House and Malibu Lagoon Museum, which received a Certificate of Excellence from TripAdvisor.com. For the adventurous spirit, hike the Solstice Canyon. It has trails for light hikers, and challenging ones for the hardcore hikers. Hike up to the Roberts House for a blast to the past, as it was built in 1952 in the middle of the lush canyon. If you want to make a splash, Malibu Surf Shack has water gear rentals just for you. They have paddle boards, water toys, and even swimming and surfing lessons to give you an edge.

Hoping to be accepted to Pepperdine University? Malibu, CA, tutoring might bring you closer to your goals, no matter which of the prestigious colleges and universities you wish to attend. Their instruction and test prep could take you far.
Recent Tutoring Session Reviews
"The student should be working on practice problems in the manual and doing practice tests in between our tutoring sessions so I can really see if he is improving. He feels confident about the math and writing sections so we've been focusing on the verbal section, especially passage-based reading. He should still be doing at least some practice on the writing and math portions if he wishes to improve his scores in those areas."
"The student is getting much better at interpreting the questions. On some, she still needs a pretty in-depth explanation before she gets it, but I feel comfortable that she's improved."
"I helped Student A with her Science that includes sound waves and light. Student B and I reviewed permutation and combination. She is improving in her Math. Since Student B had just a few corrections, we worked on the test review for the chapter. Student B and I got half of the problems done today."
"The student and I prepared for the ACT English test. I reviewed the types of questions found on the English test, and we did practice worksheets for the skills tested in this section. We also worked through two rounds of practice test questions and discussed. She improved from the first round of questions to the second."
"We went through the student's homework assignment, working on long division of polynomials and synthetic division.  We started by reviewing old material from Chapter two, which she is taking a retest. Then we worked on current material for her quiz tomorrow, which covers linear regressions. We ended reviewing some SAT Math for her assessment this coming weekend."
"We first went through a brief review of linear equations and inequalities in preparation for the student's test. She finally seems to understand the techniques for using the equations to graph a line and using given points to find an equation. We then began looking at the new material: adding, subtracting, and evaluating polynomials, as well as calculating compound interest. She had very little difficulty with any of these new concepts."
"Final review for the student's biology test; mitosis, interphase, meiosis; g1, s, g2; cell structures and functions; study guide; reviews; translating from English to Chinese as required."
"The student and I worked through two more sets of practice problems, involving calculating means and standard deviations for sets of one or two random variables, binomial and geometric probabilities, and calculating probabilities for events with multiple trials."
"The student reviewed the water geography topic for his exam tomorrow. His focus was centered on the differences in water usage between high income and low income companies and the effects of the Three Gorges Dam in China."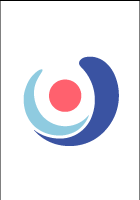 "Went through a critical reading, writing, and math section of the SAT. The student had the most trouble with the writing section, so we also went through some of the drills in the front section of the practice book."
"We worked on the principles of work and power, as well as kinetic energy. We reviewed a few homework problems as well as a worksheet that the student had from her teacher. We also answered an extra credit question posted by her professor on light speed."
"Brought some chapter books for the student today. Her vocabulary is definitely strong enough to read them. We are working to build her confidence with these longer books."
Call us today to connect with a top
Malibu Tutor
(310) 617-6847
Nearby Tutors:
Pacific Palisades Tutors
,
Oxnard Tutors
,
Santa Barbara Tutors
,
Woodland Hills Tutors
,
Santa Clarita Tutors
,
Thousand Oaks Tutors
,
Simi Valley Tutors
,
Ventura Tutors
,
Camarillo Tutors
,
Moorpark Tutors
,
Santa Paula Tutors
,
Agoura Hills Tutors
,
Calabasas Tutors
,
Port Hueneme Tutors
,
Fillmore Tutors
Nearby Cities:
Pacific Palisades Tutoring
,
Oxnard Tutoring
,
Santa Barbara Tutoring
,
Woodland Hills Tutoring
,
Santa Clarita Tutoring
,
Thousand Oaks Tutoring
,
Simi Valley Tutoring
,
Ventura Tutoring
,
Camarillo Tutoring
,
Moorpark Tutoring
,
Santa Paula Tutoring
,
Agoura Hills Tutoring
,
Calabasas Tutoring
,
Port Hueneme Tutoring
,
Fillmore Tutoring