Call Now to Set Up Tutoring:
(310) 617-6847
Work With The Perfect Tutor For You
We require the most rigorous qualifications of Duarte tutors, in addition to a background check. Only a tiny fraction of those candidates who apply ultimately make it through our demanding interview process. From this elite group, an expert director will help you find the best tutor to meet your individual needs – and we stand behind your satisfaction with our money-back guarantee.
Receive customized Duarte tutoring in the comfort of your own home or online at times that are convenient for you.
Duarte has a population of about 21,000 residents, and it is located in Los Angeles County, California. Duarte is bounded to the north by the San Gabriel Mountains, and it is located right off of the infamous Route 66. Professional bowler Donna Adamek, NFL player Carlos Fisher, jazz musician Glenn Miller, and writer and actor Sam Shepard are just a few of the notable celebrities that call Duarte home.

The Duarte Unified School District serves students from Duarte. Duarte High School is the top High School in the area. If you are currently attending this High School or any of the other local high schools and you're struggling with preparing for exams or achieving great grades in your classes, online and in-person tutoring in Duarte might help you improve in your test prep and classes. Mt Sierra College, Citrus College, and Pasadena City College are just three of the more recognized and prestigious higher learning facilities in the area. If you're interested in these schools, a Duarte, CA, tutor can offer you private instruction, through either online or in-home tutoring sessions, to help with your test prep and try to get into your top school choice. A private Duarte tutoring session can give you expert in-home or online instruction to potentially help you improve in your test prep or course.

Fish Canyon Falls is located in the center of Duarte. It is a moderately trafficked trail, and it is the perfect location for a scenic hike or jog. Being that Duarte is located within two minutes from Route 66, the city of Duarte throws an annual celebration to commemorate this popular highway. The Route 66 Parade features fair food, carnival rides, arts and crafts, entertainment for people of all ages. It is widely recognized as one of the best family events in the state of California. If you consider yourself an avid hiker or rock climber, try your luck hiking or climbing the San Gabriel Mountains. The San Gabriel Mountains are majestic and beautiful, and also offer snowboarding and skiing opportunities in the winter months.

Duarte is located about five minutes from Monrovia, California. Monrovia offers the Monrovia Historical Museum for its knowledge seekers. This museum showcases all of the area's history in its unique and interesting exhibits. For an amazing meal, head on over to Mikomi Sushi, Market Grill, Jake's Roadhouse, or Peach Cafe. Peach Cafe is known for its inventive breakfasts, classic burgers, and charming decor. Monrovia Cinema 12 serves moviegoers in the area. This cinema is the perfect place to catch a newly released movie in a clean, comfortable, and spacious theater.

Are you falling behind in your High School classes or college courses? A tutor in Duarte, CA, is available to potentially help you improve in all of your classes.
Recent Tutoring Session Reviews
"Today, I met with the student to have a review session for his exam tomorrow. We covered definite vs. indefinite integrals, Simpson's Rule, Trapezoid Rule, finding functions from second derivatives with initial values, and ended with determining convergence or divergence of series."
"We corrected the student's group test and reviewed for her individual test on chapter 6. She did fairly well in working through her group test, and it turned out that she was not directly responsible for half of the mistakes on the test. She only missed one problem as a consequence of improper technique. After we reviewed her test, I asked her to identify the most intimidating problem types from her chapter 6 review and the group test, and I talked her through identifying the technical names of those types of problems. Once we had established technical language, I showed her how to look up practice problems by type online. We then proceeded to find a wide variety of practice problems for her review. Predominantly, we practiced manipulating logarithms and exponents, as she found those types of problems most confusing. We practiced graphing logarithmic and exponential functions, solving logarithmic and exponential equations, and deriving logarithmic and exponential functions from a set of points and an asymptote. This allowed her to exercise her skill in manipulating logarithmic and exponential expressions in a variety of circumstances. We also spent a good deal of time reviewing how to graph systems of inequalities, and how to identify the vertex of a parabolic function by completing the square. She had more difficulty with the latter concept, but she caught on fairly quickly, and had correctly completed squares several times before we ran out of time. I encouraged her to continue seeking practice problems after our session in order to increase her comfort level. I also encouraged her not to negatively judge herself for anything she forgets, and to attempt to guide herself to forgotten information via the kinds of questions that I used to help her learn."
"Today the student and I focused on language, reading, and writing. We began our session with a spelling refresher where he spelled his word and used them in a verbal and written sentence. Then we practiced his math fact with add or subtract five. He was able to make a connection to the pattern in adding and subtracting five. He then wrote about his noticing. We concluded our session with a shared reading of the "Strong Man" where he was able to make text-to-self connections. We agreed that if he focused and showed effort that we could celebrate at the end of our session. He liked this idea and worked hard until the end. We celebrated his achievement with a 10 second dance party which he enjoyed."
"The student and I set up a homework binder for him to keep track of his assignments. We also are going to keep an assignment/test log to aid in time management. This session, we covered lines, rays, and segments, distance formula, and graphing inequalities. We also reviewed for a quiz on basic microscopy."
"The student had reading work from school which she worked through. In particular, I helped her to ascertain main idea and supporting details."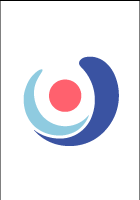 "Since this was the last session before the student's test tomorrow, I wanted to give him some practice tests in reading and verbal. We then spent the rest of the time working on vocabulary. He's made some improvements on how he tackles the problems but overall he seems to be unsure, especially on vocabulary. I would suggest a good amount of work in that department, as it will build his self confidence greatly."
"On Monday we reviewed all the material that the student has learned in the first semester in preparation for her midterm. Some of the topics we covered included matrices, equation solving, different types of functions, quadratics, and other test taking skills. One of her strengths is that when she understands how to do a problem she is able to work through similar problems with some ease. She had lots of extra practice for her midterm, so I am confident that if she takes notes as we discussed and looks over her old work she will do just fine on her midterm."
"We started tonight with more practice with fraction operations in word problems. The student still struggles with the concepts of what to do from keywords in the question. We will continue to work on that. For the second half of the session, we reviewed writing ratios in three forms and simplifying ratios. She is able to simplify since she is great with fractions as well."
"We worked on short vs. long vowel sounds. We also reviewed the Frayer vocabulary model, covering compound words, such as wristwatch, butterfly, ladybug, etc. The student was assigned homework covering short vs. long vowel sounds. We plan on covering reading comprehension and spelling upon his return."
"Today, the student tried out colored reading guides. He read a reading comprehension tip and Roman word root story and studied Sylvan third grade pages 55 (suffixes -ful, -less, and -ness). The student did very well with context activities, and he demonstrated comprehension of the usefulness of suffixes. For homework, he picked a Review activity and a magazine to read."
"The student worked on two assignments. The first covered areas of regular polygons and composite figures. He can consistently find the areas of simple shapes. The figures with more than 4 sides were more challenging. He improved by the end. But, I think this is a topic that should be reviewed later. The second assignment was on lateral area and surface area of pyramids and cones. This concept overlapped with the previous assignment. He did not know the formulas and was not familiar with how to solve the problems. I explained the formulas to him and guided him on what to look for. He was able to find the areas of the pyramids and cones. I plan to give him a resource with all of the formulas that are needed for this topic next time we meet. I suggested that he complete the second assignment on his own. I will check over it during our next session."
"The student did really well today! We reviewed concepts for her upcoming placement test for her transition to private school. I made her a review/study guide to cover the topics given to her by the school she will be attending. We also briefly looked over her homework from last week. It appeared she did really well. I will be sending her the study guide tomorrow morning. The student is planning to email me with topics she would like to cover for our next session. Mainly, we are working on giving her more challenging problems so that when she is presented with challenging work on an exam she is completely prepared and comfortable with the material. Overall, we had a great session. I am really enjoying working with and getting to know the student."
Call us today to connect with a top
Duarte Tutor
(310) 617-6847
Nearby Tutors:
Malibu Tutors
,
Pacific Palisades Tutors
,
Oxnard Tutors
,
Woodland Hills Tutors
,
Santa Clarita Tutors
,
Thousand Oaks Tutors
,
Simi Valley Tutors
,
Ventura Tutors
,
Camarillo Tutors
,
Moorpark Tutors
,
Santa Paula Tutors
,
Agoura Hills Tutors
,
Calabasas Tutors
,
Port Hueneme Tutors
,
Fillmore Tutors
Nearby Cities:
Malibu Tutoring
,
Pacific Palisades Tutoring
,
Oxnard Tutoring
,
Woodland Hills Tutoring
,
Santa Clarita Tutoring
,
Thousand Oaks Tutoring
,
Simi Valley Tutoring
,
Ventura Tutoring
,
Camarillo Tutoring
,
Moorpark Tutoring
,
Santa Paula Tutoring
,
Agoura Hills Tutoring
,
Calabasas Tutoring
,
Port Hueneme Tutoring
,
Fillmore Tutoring