We are open Saturday and Sunday!
Call Now to Set Up Tutoring:
(310) 617-6847
Work With The Perfect Tutor For You
Only the best Westwood tutors are able to work with you. The tutors go through a rigorous interview, possess excellent teaching skills, and pass a background check. From this elite group, an expert director will help you find the best tutor to meet your individual needs – and we stand behind your satisfaction with our money-back guarantee.
Skilled tutors develop lessons to meet your individual needs. One-on-one tutoring sessions are held at a time and location of your choosing.
Westwood, California, has a population of around 1600 people. The town is built on lava flows from the Cascade Mountain Range volcanoes. The area was built up from the logging industry, and the town has a rich history. It was created to be an operations center from the Red River Lumber company in 1913, and the town grew with the company. Westwood, California, is the home of the mythical logger Paul Bunyan and Babe the Blue Ox.

Are you ready to meet and exceed your educational goals? Westwood, CA, tutoring could help you pursue academic excellence and surpass your goals. Westwood is the home of the Westwood Unified School District, which contains the Fletcher Walker Elementary School and Westwood High School. Between these two schools, there are just fewer than 200 students. The area also has the Westwood Charter School and the Red River Community Day School. The nearest place of higher education is Lassen College, around a half hour away in Susanville. No matter what school you attend, one way to potentially improve on that important exam is by connecting with a private Westwood, CA, tutor who has both in-home and online tutoring experience in instruction for test prep. To potentially improve your score on that important exam, take advantage of an online or in-person tutoring session with a Westwood, CA, tutor who is skilled in test prep for students at all levels.

Does your family have an interest in the history of the area? The Westwood Museum tells the history of how the logging industry developed the town and the myth of Paul Bunyan. The Geffen Playhouse is another local favorite activity, with a variety of wonderful performances put on throughout the year. The town is very close to and mostly surrounded by the Lassen Volcanic National Park. This park has several campgrounds, lakes, and volcanoes. It is a great location for snowshoeing or stargazing, and you may love to hike through the area's wonderful scenery. Lassen Peak is the largest plug dome volcano in the world, which is also a major draw to the park. In Lassen Volcanic National Park, you are able to find active mud pots and hot springs. It is one of the few areas in the world where all four types of volcanoes can be found.

Do you want to excel on your next course and ones for years to come? To try to get an edge on the competition and potentially increase your chances of getting into the best schools, the Westwood, CA, tutors specialize in private test prep tutoring and instruction, both online and in-home.
Recent Tutoring Session Reviews
"The student and I continued our work on her practice sheets for the placement exam. She is quick to internalize new procedures. It took some work to explain square roots, but eventually she reached a 'eureka' moment on the concept."
"Worked through some more of the assessment practice test. She is starting to get more comfortable with the material. Then we worked on some stuff on the properties of water in chemistry. We ended with working on the box method for finding probabilities."
"The first day with the student went well. I went over her homework where she had a hard time understanding the concepts. We discussed concepts of molarity, dilution, pH and some colligative properties. I explained the processes and reviewed her homework problems. I also gave her some extra questions so that she can revise the concepts on the topics covered. In our next meeting I will be giving her more questions so that she can practice. I will be explaining to her every detail on colligative properties too."
"For our first session, we discussed the student's concerns for her upcoming MCAT exam and her plans for preparation. We decided that it would be most useful to meet once a week in order to go over more difficult topics, and review exams. We reviewed the general structure of the exam and basic test taking strategies for each section. We also began reviewing certain organic chemistry concepts (electrophilic addition reactions)."
"Review Unit 2 lesson 2: vocabulary, asking a person's age, hobby and occupation. Practice numbers between 1 to 99 and also ordinal numbers between 1 to 10. Study Unit 2 lesson 3:  vocabulary, study the text and dialogue, then did impromptu conversation based on what we have learned(words, sentence structure, different scenario) so far. Reviewed what client did on her workbook. It was a good session."
"We reviewed imaginary numbers for an upcoming chapter test. We began working on systems of equations. We first practiced solving by elimination, and then we began ahead of schedule with multivariable systems of equations. This involved using row operations to put the equations into Row Echelon form for backwards substitution."
"The student and I went over pH problems a little. We also began to review for her final, and talked about geometric shape and radiation chemistry. We worked some problems that required using half-lifes and talked about different types of decay."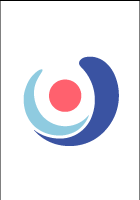 "The student has his Algebra II final tomorrow, so today we went through his review packet. He did really well. The one thing we really nailed was finding best-fit lines for scatterplots using lists and the linear regression program on his calculator. He's definitely ready for his test tomorrow!"
"We worked on her book report for her English class. We organized her thoughts into an outline for the character studies. The outline provided an excellent starting point for the student. She made several spelling and grammatical errors. I gave her some tips on how to spot her errors, and she fixed her mistakes."
"Topics covered include solving a system of equations using substitution. Progress achieved was a solid understanding of how to solve two equations using substitution, and identifying a system as no solution or infinitely many solutions."
"Today we reviewed multiplying binomials implementing the FOIL method. We also reviewed questions from a previous exam the student still had doubts about."
"It's three days until the student's final, so today was more review. She spent 30 minutes on a practice exam and only got four wrong out of about 25 multiple-choice questions. Two of those incorrect responses were minor mistakes, and two involved concepts she hadn't spent enough time on. From our review, I have determined we will focus on circle equations, volume, surface area, and working with the coordinate plane. I believe an extended session Monday to go over these concepts thoroughly would be helpful. We spent most of the session doing timed drills with our wealth of review material, and I instructed her to take at least two more practice tests before we next meet. Next time will be more of the same, plus we will prepare an index card she can use on the final."
Call us today to connect with a top
Westwood Tutor
(310) 617-6847
Nearby Tutors:
Malibu Tutors
,
Oxnard Tutors
,
Santa Barbara Tutors
,
Woodland Hills Tutors
,
Santa Clarita Tutors
,
Thousand Oaks Tutors
,
Simi Valley Tutors
,
Ventura Tutors
,
Camarillo Tutors
,
Moorpark Tutors
,
Santa Paula Tutors
,
Agoura Hills Tutors
,
Calabasas Tutors
,
Port Hueneme Tutors
,
Fillmore Tutors
Nearby Cities:
Malibu Tutoring
,
Oxnard Tutoring
,
Santa Barbara Tutoring
,
Woodland Hills Tutoring
,
Santa Clarita Tutoring
,
Thousand Oaks Tutoring
,
Simi Valley Tutoring
,
Ventura Tutoring
,
Camarillo Tutoring
,
Moorpark Tutoring
,
Santa Paula Tutoring
,
Agoura Hills Tutoring
,
Calabasas Tutoring
,
Port Hueneme Tutoring
,
Fillmore Tutoring