Call Now to Set Up Tutoring:
(310) 617-6847
Work With The Perfect Tutor For You
Every Irvine tutor must meet our high standards for qualifications, pass an interview screening, and submit a background check. From this elite group, a Varsity Tutors director helps pair you with a tutor ready to meet your individual needs – and we stand behind your satisfaction with our money-back guarantee.
Skilled tutors develop lessons to meet your individual needs. One-on-one tutoring sessions are held at a time and location of your choosing.
Irvine, California, is located in Orange County and has a population of over 258,000 people. Irvine is a planned city that was constructed by the Irvine Company in the 1960s, and was officially incorporated in 1971. It consistently ranks as one of the best-run cities in the United States to live in by BusinessWeek.

The city has five high schools in the Irvine Unified School District. One of its schools, University High School, is considered one of the top high schools in California according to U.S. News and World Report. Skilled in-person or online Irvine, CA, tutors could help you get ahead in your courses or test prep with one-on-one tutoring sessions. Irvine is home to several post-secondary institutions, including the University of California, Irvine (UCI). UCI is the second-newest campus in the UC system and is one of the best universities in the state and the nation. Whether you are going to a prestigious elite university or a community college, private online or in-home tutoring and instruction from an Irvine, CA, tutor is a good idea to help you with your test prep and courses. Irvine tutors are eager to help regardless of how tutoring sessions are conducted.

Are you a soccer fan? The Orange County Blues is part of the United Soccer League and is the county's only professional soccer team. You can watch their home games at the Anteater Stadium, located on the UCI campus.

Irvine possesses many events and parks. One of its most popular parks is the Orange County Great Park. The park's first attraction is the Great Park Balloon, a hot-air balloon that can hold up to 30 passengers. This will be a great outing for you, particularly if you have a huge amount of friends. Every October, Irvine celebrates the cultures of the world with the Irvine Global Village Festival. It includes exhibits from local vendors and samples of foods from many countries. If you're planning on attending this event, bring some friends and a large appetite!

A good way to take steps to try to get into the school of your choice is by using a private Irvine, CA, tutor who can offer you expert test prep instruction and tutoring, either in-home or online. If you take advantage of Irvine, CA, tutoring, you might increase your chances of getting into the top colleges and universities. Tutoring in Irvine may also land you in your dream career. Tutors in Irvine are there to assist you every step of the way.
Recent Tutoring Session Reviews
"The student has finished his algebra, spanish and history finals, so only science and english are left. We used his science study packet to go over definitions since all equations are provided, then studied his vocabulary from To Kill A Mockingbird."
"Worked with  the first student  on her reading and math, she is doing very well with word problems and division.  Worked with the second student  today on his math, and he seems to get proportions fine, but needs some work still on figuring out what the word problems are asking.  We also worked on a power-point presentation he was working on about different colleges he might be interested in.  I used it as an opportunity to talk about outline writing, and how to know when to indent facts.  "
"Began reviewing the English section with the student.  We went through one passage/question set in depth, and talked about how to recognize what rule or skill the question was testing, not just the individual answer.  We also discussed separating the informational content of sentences from their grammatical structure, dependent vs. independent clauses, and other rules that will help him to break down a wide variety of questions.  "
"Today we reviewed any concepts the student  needed additional help in.  We started the day by reviewing logs and exponential functions.  We solved equations for logs and reviewed the rules and steps required to solve each equation.  We then reviewed sine and cosine functions and their graphs.  Finally we reviewed hyperboles, circles, and ellipses."
"We went over the Verbal sections of the first practice SAT from the Official SAT Guide. He understands most questions. Next time, we will review the verbal sections of practice tests 2 and 3, and I will give him a quiz on vocabulary from practice test 1."
"We went over logic games that she sent to me over the weekend.  The formal logic game that she had most difficulty with was one of the hardest games in recent years. But, she did a good job at making deductions with confidence as we progressed through the session.  Next time we will go over games of her choice which she has not seen before."
"The student and I began the session with a review of the practice test she had completed over the weekend. We reviewed the math in detail. The biggest issue noted during this session was her tendency to doubt herself - I would watch her solve for the correct answer and then erase her work, thinking that she was on the wrong track. After encouraging her be more confident in her work, I asked that she complete another practice test for us to review during our last session."
"Worked with the students on math and science this week. We finished their math study guide and walked through what they had for science. We also discussed some ways that they could prepare for their upcoming science test on days when they do not see me."
"Student 1 worked on math from her workbooks. She worked p 21 and p 31 from the Minute Math Drills, which was easy for her. She worked 2 pages of word problems from her test workbook.

Student 2 practiced her reading. She read from a couple of magazines -- one article was about a singer and a couple articles were about the singer's band. She also read from her reading comprehension workbooks and answered the questions accurately."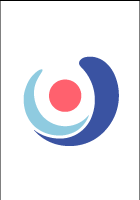 "Today we went over finding volumes using integrals. We briefly reviewed his notes from class and then went over homework problems. The student seems to have a good grasp of the concepts and more practice will help solidify them."
"Today the student and I went over ideas for her college essay. After she read me the topic choices and she told me her thoughts, she was able to decide on a topic. Then, I helped her create an outline for the essay. Once the outline was complete, she started to write her essay. By the end of the session, she had a great rough copy of her essay. I suggested that she type it up before our next session and to come up with a great first sentence for the introduction paragraph."
"During this session we went over precalculus for the most part. We looked at imaginary/complex numbers. She seemed very comfortable with the concepts. Overall this session went well."
Call us today to connect with a top
Irvine Tutor
(310) 617-6847
Nearby Tutors:
Malibu Tutors
,
Pacific Palisades Tutors
,
Oxnard Tutors
,
Woodland Hills Tutors
,
Santa Clarita Tutors
,
Thousand Oaks Tutors
,
Simi Valley Tutors
,
Ventura Tutors
,
Camarillo Tutors
,
Moorpark Tutors
,
Santa Paula Tutors
,
Agoura Hills Tutors
,
Calabasas Tutors
,
Port Hueneme Tutors
,
Fillmore Tutors
Nearby Cities:
Malibu Tutoring
,
Pacific Palisades Tutoring
,
Oxnard Tutoring
,
Woodland Hills Tutoring
,
Santa Clarita Tutoring
,
Thousand Oaks Tutoring
,
Simi Valley Tutoring
,
Ventura Tutoring
,
Camarillo Tutoring
,
Moorpark Tutoring
,
Santa Paula Tutoring
,
Agoura Hills Tutoring
,
Calabasas Tutoring
,
Port Hueneme Tutoring
,
Fillmore Tutoring