We are open Saturday and Sunday!
Call Now to Set Up Tutoring:
(310) 617-6847
Work With The Perfect Tutor For You
Only the best Hollywood tutors are able to work with you. The tutors go through a rigorous interview, possess excellent teaching skills, and pass a background check. From this elite group, an expert director will help you find the best tutor to meet your individual needs – and we stand behind your satisfaction with our money-back guarantee.
You select the time and location, and expert tutors develop the strategies to help you meet and exceed your tutoring goals.
Hollywood, California, is a neighborhood in central Los Angeles. It is known for many historic film studios, and is the heart of the U.S. motion picture industry. A densely populated community, Hollywood is also known for its economic diversity and has a bustling retail business district.

The area's public schools are run by the Los Angeles Unified School District. They include the nationally recognized STEM Academy of Hollywood, ranked bronze by U.S. News & World Report, where students can pursue engineering and biomedical pathways, among other academic areas. Many acting professionals have attended Hollywood High School, and Helen Bernstein High School is known for its comprehensive curriculum. For anyone, excelling can be a challenge. In-home or online private tutoring in Hollywood, CA, for both subject instruction and test prep, will help you do well and potentially increase your chances of getting into the best schools.

Your performance in high school greatly impacts your chances of college admissions. Private Hollywood, CA, tutoring is available, both online or in-home, to help you with general course instruction or test prep. Using tutoring to your advantage in Hollywood can lead to attending top schools such as the University of California - Los Angeles. It has been ranked as one of the top schools in the world for academics and quality of education, employment, and impact. California State University's Charter College of Education has awarded more teaching credentials than any other institution in the state. The university's Northridge campus has been noted for its prestigious programs and faculty. Film industry related degrees can be earned at the Los Angeles Film School. Getting into any of these schools means working hard. To potentially improve your score on that important exam, take advantage of an online or in-person tutoring session with a Hollywood, CA, tutor who is skilled in test prep for students at all levels.

In Hollywood, chances are you'll stroll Hollywood Boulevard, where you can find the Dolby Theatre, El Capitan Theatre, and the Pantages Theatre. You can also visit the landmark TCL Chinese Theatre, and count the names you recognize on the Hollywood Walk of Fame. Restaurants, shops, museums, and movies can be found along Sunset Boulevard. Hollywood is also rich with Thai and Armenian food. Also, you can see live music and concerts at the Hollywood Bowl, or visit the planetarium, peer through the public telescopes, or see the panoramic views of the city from Griffith Observatory.

Hollywood is both beautiful and inspiring, and a place to find some of the top schools in the nation. Seeking tutors in Hollywood, CA, is a great first step to work to try to get to the next level in your education.
Recent Tutoring Session Reviews
"Today the student and I covered some concepts of number sense involving radicals, fractions and decimals. We reviewed how to estimate the value of a square root that is not a perfect square. We also reviewed how to put a list of numbers that are different, into order from least to greatest. I feel like she is really learning a lot and her number sense is improving. I also gave her a pre-test to take while we cannot meet for the next week because she will be out of town. The practice test has about 40 questions, but if she does a page a day, it should be very manageable. I think this will give me a much better idea of what areas we need to focus on until school starts in August."
"The student and I went over the structure for the AP exam. Since this is the first AP exam she is taking we went over of test taking strategies as well. We went through the MC section and discussed the different type of questions. We also went through the essay portion and went over what the board is looking for in an essay. We also went over how she should be allotting for both the multiple-choice and essay section - this being her first exam, I'm sure this'll be one of things we address most."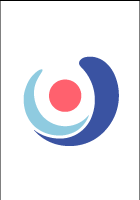 "The student read the first page of a serious 2nd grade book!!! We also read several other books together, emphasizing him breaking down words himself, and began talking about prefixes and suffixes."
"Student 1 and I did reading comp with a sixth grade workbook. Then we read some of The Hobbit. Student 2 and I did some test prep over language skills learned the week before. Student 3 and I worked through her sight words from school."
"We began our session be reviewing assigned vocabulary words as well as vocabulary covered during our session. We also started working on the analogies for the verbal section and going over strategies."
"The student had worked on some English practice problems before our session and got the majority of them right. However, he said that he had taken his time, so I'm trying to focus on giving him strategies to get through problems more quickly. We also spent time on math and science. We began a list of all the math formulas he will need to memorize. I asked him to do a full science portion of the practice test, timed, before our next session."
"The student and I worked through the first portion of one final practice test. On both former tests and the test we completed together, she was on track to improve even more on her next test. Whereas on her previous test she earned approximately a 70%-75% accuracy, she is now working near an 85% accuracy level. If she continues to do this well on her next test, she should earn the higher score (beyond passing level, which she has already achieved)."
"After speaking with the student's mother, I learned she was having difficulties with Geometric proofs.  My plan for the first session was to asses the student's understanding of proofs in general.  We spent the first 45 minutes, completing several of her homework problems.  This gave me an idea of her level of understanding and where she might need the most assistance.  The last part of the session was spent on an overview of what a proof is and how they are constructed.  We agreed the next session would be spent on a more hands on approach to further her understanding of the concepts."
"Today the student and I reviewed for her upcoming chemistry quiz covering VSEPR theory. We very slowly talked through hybridization, orbitals, electron pair geometries, and molecular geometries. The key to getting these problems correct is first finding the right Lewis dot structure. After elucidating the dot structure, the number of electron densities and hybridization could be found, as well as the electronic geometry and then the molecular geometry. Her quiz is on Wednesday and she will practice."
"Continued to focus on reading chapter books and understanding what was read. Reviewing topics that were taught previous and focusing on retaining the information as the new school year approach such as act/opinion and cause/effect. Focused on several math skills that will be taught next year such as multiplication and division."
"For today's session we finished our reading comprehension lesson for the week on the Eleanor Roosevelt. We also completed two science pages/experiments and continued in math with multiplying 3 digit numbers. Finally we finished off the session with a chapter and response on the novel."
"Today's lesson was heavy on reading more challenging and complex words/sentences in a children's book. The student seemed really curious about the story and eager to sound out new words. We also read another book he was familiar with and he did very well reading that specific story. At the end we worked on a few words that he practiced writing. The rest of the writing exercise will take place during the next lesson."
Call us today to connect with a top
Hollywood Tutor
(310) 617-6847
Nearby Tutors:
Malibu Tutors
,
Oxnard Tutors
,
Santa Barbara Tutors
,
Woodland Hills Tutors
,
Santa Clarita Tutors
,
Thousand Oaks Tutors
,
Simi Valley Tutors
,
Ventura Tutors
,
Camarillo Tutors
,
Moorpark Tutors
,
Santa Paula Tutors
,
Agoura Hills Tutors
,
Calabasas Tutors
,
Port Hueneme Tutors
,
Fillmore Tutors
Nearby Cities:
Malibu Tutoring
,
Oxnard Tutoring
,
Santa Barbara Tutoring
,
Woodland Hills Tutoring
,
Santa Clarita Tutoring
,
Thousand Oaks Tutoring
,
Simi Valley Tutoring
,
Ventura Tutoring
,
Camarillo Tutoring
,
Moorpark Tutoring
,
Santa Paula Tutoring
,
Agoura Hills Tutoring
,
Calabasas Tutoring
,
Port Hueneme Tutoring
,
Fillmore Tutoring