We are open Saturday and Sunday!
Call Now to Set Up Tutoring:
(310) 617-6847
Work With The Perfect Tutor For You
We require the most rigorous qualifications of Sherman Oaks tutors, in addition to a background check. Only a tiny fraction of those candidates who apply ultimately make it through our demanding interview process. From this elite group, an expert director will help you find the best tutor to meet your individual needs – and we stand behind your satisfaction with our money-back guarantee.
Personalized lessons help you learn best in an environment where you're comfortable, on your own schedule, both in-home or online.
When you think of California, you think of beautiful mountains, gorgeous beaches, and incredible Redwood forests. Located in the great state of California is Sherman Oaks. Sherman Oaks is a friendly neighborhood in the San Fernando Valley region of Los Angeles. It has a population of about 60,000 residents. It is known for its timeless elegance, and also for being featured in the 1982 movie "Fast Times at Ridgemont High."

The Los Angeles Unified School District serves Sherman Oaks. The top rated high school in the area is Notre Dame High School (NDHS). If you are a student at NDHS or any neighboring high school and you find yourself perplexed in your classes, you can work to keep up with online tutoring in Sherman Oaks for your courses or test prep. If you are looking for private tutoring, whether in-home or online, you may enjoy working with Sherman Oaks tutors. Their instruction and test prep could take you far. While there are no colleges or universities in Sherman Oaks, there are a number of great colleges in the local area. Located less than an hour from Sherman Oaks is Berklee College of Music, Los Angeles Valley College, and Marian College. If you are in the process of applying to these schools or you are considering applying to these facilities, private instruction and test prep from tutors in Sherman Oaks, CA, through either online or in-home tutoring, could provide a chance to get into elite schools.

Sherman Oaks Castle Park is a family amusement center with batting cages, arcade games, private party rooms, and three different miniature golf courses. This venue is the perfect destination for a day full of family fun. If you're looking for a relaxing evening watching a newest released movie, ArcLight Cinemas is the place to be. ArcLight's theater offers comfortable and spacious state-of-the-art seating along with on-site dining. For some of the best Italian food, locals venture to Robbie Mac's Italian Kitchen. Robbie Mac's is most known for its delicious garlic knots, perfectly made pasta dishes, and Brooklyn style pizza. The Clay Oven is also another very popular eating joint. It is known for its vegan and vegetarian options and chicken coconut curry.

Sherman Oaks is located about an hour away from Disneyland and other Anaheim attractions, such as Space Mountain, Cars Land, Movieland Wax Museum, and Big Thunder Ranch. Big Thunder Ranch is one of California's most popular destinations for animal lovers. It is an outdoor petting zoo, and features a walk-through cabin and a variety of scenery meant to create the atmosphere of a ranch. Angels Stadium and Honda Center are both located in Anaheim. Both of these venues are perfect for sports lovers who enjoy watching baseball, basketball, or football games live and in real-time.

Do you have the ambition to get into a top college or to shine in your high school classes? Your goals are within reach, and you could become more confident in that by receiving tutoring in Sherman Oaks, CA.
Recent Tutoring Session Reviews
"Today, the student and I worked on both chemistry and geometry homework.  He is doing very well with the material in chemistry, and we will start preparing for his test soon because I feel as though he has the potential to do well on the upcoming test.  He has a geometry test on Monday and I think we will do well with that, too."
"We discussed the basic differences between the SAT and the ACT in format, scoring, and content. Then, we discussed general strategies for the test: multiple passes, bubble sheet strategies, and playing to your strengths."
"We discussed the vocabulary list that the student was given by her teacher, covering the topic of political/government systems. She created sentences using many of the words as part of her homework assignment, which allowed her to understand them and remember them better. Then we worked on memorizing the words and their meanings for an upcoming test. When she was unsure of a word, I used it in an orally spoken sentence in order to improve her understanding of oral Spanish."
"Given that the precise topics on the prep for prep test are a bit hidden, we decided to focus on reviewing math.  We spent a little bit of time discussing reading comprehension and vocabulary, but mostly worked on chapters 1,2, and 4 in her math book."
"The student had to write an essay describing himself and what he likes to wear.  He had to incorporate the grammar lesson on adjective placement as well as new vocabulary.  We spent the hour on this assignment."
"The student and I worked on crossword puzzle using top 50 words in English language. We completed exercise of "packing" a suitcase to review words that are clothes related. Reviewed words associated with the human body. Covered words related to colors and read passages from reading handbook together alternating the reading. Spelling test on top 50 words. Reviewed vowel sounds when certain vowels are combined together"
"Edited each section of the middle east guide separately. Finalized formatting, grammar and spelling check, completed unfinished sections, conducted additional research where necessary, compiled lists of works cited references. Completed title page and assigned table of contents page, and compiled all sections into one document. Reviewed completion of summary paragraphs for history final. Compiled all summaries into one argument. Validated sources, demonstrated correct in-text citation methods. Completed areas that were unfinished. Built graph for oil usage. Read through English final, assigned appropriate sections. Built outline for first section, answered all questions and gave examples. Assigned completion of each section for review tomorrow."
"We reviewed the tests I assigned the student over the week, including one math test and one science test. Time is no longer an issue on the math section, and we revisited a few concepts such as averages, trig and geometric word problems that she finds challenging."
"The student had taken a SAT practice test (critical reading sections only) prior to the session, so we went over the ones she had missed on that test and then worked on some vocabulary. We went over the definitions of the 250 words most likely to show up on the SAT, and I tried to give her some tricks/strategies to remember the definitions."
"In this session we covered Reading, Mathematics, and Vocab in preparation for the HSPT exam. We went over the Reading and grammar questions the student got wrong on a practice test and discussed the right answers. He also completed the second half of the Math portion from a practice test in a text book. Finally we did vocab practice using flashcards and a vocab list from another test prep book."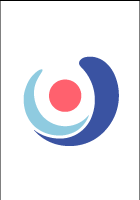 "Today was our last session before her upcoming test this Thursday. For the entire duration of this session, we reviewed the remaining portions of organic chemistry."
"First hour was spent with the first student on 6th grade math. We were working on translating word problems into mathematical equations. We did a lot of practice problems with that.
Second hour was with the another student working on adding and subtracting negative numbers. Most of the hour was spent on different practice problems.
Last two hours was spent with the third and fourth student. We worked on Chemistry. We worked with the metric system and different conversions. We started talking about SI units. We also worked on Significant figures. We did lots of practice problems on conversions."
Call us today to connect with a top
Sherman Oaks Tutor
(310) 617-6847
Nearby Tutors:
Malibu Tutors
,
Oxnard Tutors
,
Santa Barbara Tutors
,
Woodland Hills Tutors
,
Santa Clarita Tutors
,
Thousand Oaks Tutors
,
Simi Valley Tutors
,
Ventura Tutors
,
Camarillo Tutors
,
Moorpark Tutors
,
Santa Paula Tutors
,
Agoura Hills Tutors
,
Calabasas Tutors
,
Port Hueneme Tutors
,
Fillmore Tutors
Nearby Cities:
Malibu Tutoring
,
Oxnard Tutoring
,
Santa Barbara Tutoring
,
Woodland Hills Tutoring
,
Santa Clarita Tutoring
,
Thousand Oaks Tutoring
,
Simi Valley Tutoring
,
Ventura Tutoring
,
Camarillo Tutoring
,
Moorpark Tutoring
,
Santa Paula Tutoring
,
Agoura Hills Tutoring
,
Calabasas Tutoring
,
Port Hueneme Tutoring
,
Fillmore Tutoring