We are open Saturday and Sunday!
Call Now to Set Up Tutoring:
(310) 617-6847
Work With The Perfect Tutor For You
Our interview process, stringent qualifications, and background screening ensure that only the best tutors in Burbank, CA work with Varsity Tutors. To assure a successful experience, you're paired with one of these qualified tutors by an expert director – and we stand behind that match with our money-back guarantee.
Exceptional tutors individualize all lessons to address students' specific academic needs. Tutors provide personalized, one-on-one tutoring in the comfort of your home, online, or wherever is convenient for you.
Known as the "Media Capital of the World," Burbank is located northwest of downtown Los Angeles in southern California. The city is famous for its number of entertainment companies located within the city, which include The Walt Disney Company, Nickelodeon, NBC, and Cartoon Network. Burbank was founded in 1887 and is named after David Burbank, who was a dentist and entrepreneur from New Hampshire.

Burbank has several well-recognized secondary schools that you can attend if you are living in the area, which include Burbank High and Burroughs High. Both of these schools are part of Burbank Unified School District, which was first established in 1908. You also have the opportunity to go to several esteemed colleges in this city. One such school is the University of La Verne, which is ranked at number 160 of all colleges nationally by US News. Some other great universities in the area include Anderson Medical Career College, University of Redlands Burbank Campus, and Ithaca College LA Program.

To get into one of these prestigious schools you must first do well on an admissions test such as the ACT or SAT. One way to potentially improve on that important exam is by connecting with a private Burbank, CA, tutor who has both in-home and online tutoring experience in instruction for test prep. Begin preparing for the school of your choice, so you could get the education you deserve. You could potentially improve the chances of admittance to these top schools if you connect with one of the Burbank, CA, tutors available for instruction, private tutoring, and test prep, either in-home or online.

Being so close to this entertainment business hub allows you to check out a number of really cool attractions related to this industry. You can get a tour of the Warner Bros. Studio, check out the Conan O'Brien Show, and explore the NBC Burbank Studio. Several other quaint locations in Burbank are worth visiting. You can spend an afternoon looking at the exhibits in the Martial Arts History Museum, or even try your hand at The Virus Escape Room. In this challenge, you only have 45 minutes to figure out how to escape a laboratory by solving puzzles. Burbank is also home to an amazing theater venue called Falcon Theatre. This cozy spot it a great place to catch a play put on by talented actors and actresses, and it has done everything from "Fahrenheit 451" to "Happy Days."

Allow yourself to attend a school in such a lovely part of the country, and with the assistance of tutors in Burbank, CA, you can ensure your acceptance into the nation's top colleges and universities. Finding excellent Burbank, CA, tutoring online can also help you a great deal with test prep.
Recent Tutoring Session Reviews
"Met the student today.  She's a very bright/dedicated young girl.  She's taking Alg II, and Quadratics.  After I showed her the manipulations of what her teacher was doing, she realized she knew a lot more than she thought.  Also spent time working with her calculator, showing her graphing and some of its other features.  She was really excited to practice & use these features for her upcoming quiz."
"Today was the last session with the student.  How fast the time flew! We worked on a final exam he has in Spanish, which I am sure he will ace with flying colors. We used a great study tool which let him type information in he wished to study and play games, take tests, or print out flashcards for study materials with that information. It was a pleasure to watch his study skills and confidence grow through the time I was with him.  He is quite the promising young man.  "
"Went over the Astrobiology lab for the week. Discussed pros and cons of contacting another intelligent life form. How to convery information to said life forms and the time scales for space craft and information reaching other stars."
"This time we talked about sampling methods and bias. There were just a lot of definitions, so she has to review them at least once again to make sure they stick. I think she understands the differences between each type of sample schema and bias."
"The student was given half an hour to write an essay on the topic "it is better to be safe than sorry." Afterwards, he and I reviewed his homework and worked through several analogy and synonym questions. We also went over two tests he took during the week and reviewed his answers.  "
"We worked on the tests that the student worked on over the last week. We did SAT prep for reading, writing, and math sections. We worked through one essay question as well. For the next session, he will try to focus on more reading passages."
"We reviewed 3 worksheets for a double quiz. These worksheets included topics such as stem cells, DNA fingerprinting, and genetic engineering. We also started reviewing for the final exam by filling out a biochemistry chart."
"Began by looking at the score report from the student's last ACT, which showed marked improvement in the 2 subjects we focused on in our previous contract (English and Reading). The family is looking for a more general review this time, but we began with an English prep, to build on her already considerable growth. Reviewed usage/mechanics and rhetorical skills, and the student was clearly more confident and comfortable with the material this time. Guided practice with ACT passages went well; will conduct timed practice and move on to Math next time."
"Depending on how this next test goes, the student might not need to take the final--this session might have been our last of the year! We reviewed for the test by working through an online review. I encouraged her to draw out circles to help her visualize each trig problem, and also o commit the first quadrant of the unit circle to memory. By the end of our session, she had a firm grasp on the basics, and I would not be surprised if she tested out of the final. :)"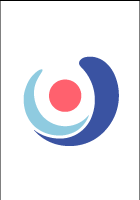 "The student and I worked on his math homework, which included adding, subtracting, multiplying and dividing decimals. He's really progressing with math, both in terms of his actual skill and his confidence! We also discussed positive and negative numbers and simple algebra in order to get him ahead in class."
"This is the last session for the student, because the exam is tomorrow afternoon. We reviewed a number of mechanics problems and struggled around with various versions of the right hand rule. He is well qualified for the exam; he has studied a prep book and should be in good position to make a 4 or 5."
"Today the student completed her problem set. There were a lot of problems dealing with sine and cosine functions. There were also some problems with domain and range of reciprocals. She felt pretty confident about the ellipse and asymptote problems, as these problems have recurred in the last few problem sets. There were a few graphing questions on the homework which she is going to complete separately, but we went over the concepts and she felt comfortable doing that."
Call us today to connect with a top
Burbank Tutor
(310) 617-6847
Nearby Tutors:
Malibu Tutors
,
Oxnard Tutors
,
Santa Barbara Tutors
,
Woodland Hills Tutors
,
Santa Clarita Tutors
,
Thousand Oaks Tutors
,
Simi Valley Tutors
,
Ventura Tutors
,
Camarillo Tutors
,
Moorpark Tutors
,
Santa Paula Tutors
,
Agoura Hills Tutors
,
Calabasas Tutors
,
Port Hueneme Tutors
,
Fillmore Tutors
Nearby Cities:
Malibu Tutoring
,
Oxnard Tutoring
,
Santa Barbara Tutoring
,
Woodland Hills Tutoring
,
Santa Clarita Tutoring
,
Thousand Oaks Tutoring
,
Simi Valley Tutoring
,
Ventura Tutoring
,
Camarillo Tutoring
,
Moorpark Tutoring
,
Santa Paula Tutoring
,
Agoura Hills Tutoring
,
Calabasas Tutoring
,
Port Hueneme Tutoring
,
Fillmore Tutoring