We are open Saturday and Sunday!
Call Now to Set Up Tutoring:
(310) 617-6847
Work With The Perfect Tutor For You
All Rancho Palos Verdes tutors possess the highest qualifications. In addition to completing a rigorous interview process, tutors in Rancho Palos Verdes, CA must pass a background check and have academic credentials verified. An expert director will help you find the best tutor from this elite group; we stand behind these matches and even offer a money-back guarantee.
Skilled tutors develop lessons to meet your individual needs. One-on-one tutoring sessions are held at a time and location of your choosing.
Rancho Palos Verdes, CA, is a town of about 40,000 people located in Los Angeles County. Los Angeles County has the highest population of any county in the United States. Rancho Palos Verdes is known for the beautiful Palos Verdes Hills. In addition, you can visit the Point Vicente Interpretive Center, which boasts unparalleled whale-watching opportunities and exhibits on the history of the area. You can also visit the historic Point Vicente Lighthouse, located right next door. The Wayfarers Chapel, sometimes called The Glass Church, is located in Rancho Palos Verdes overlooking the Pacific Ocean. The chapel was designed by Lloyd Wright, the son of famed architect Frank Lloyd Wright, in the late 1940s. Not only is it a popular place for weddings, it's been featured in numerous television shows and feature films.

The Palos Verdes Peninsula Unified School District and Los Angeles Unified School District both serve the Rancho Palos Verdes area. The highly ranked Palos Verdes Peninsula High School, Palos Verdes High School, and the Chadwick School are located in these school districts. If you are looking for private online or in-home tutoring to potentially improve in class or pass that big exam, professional tutors in Rancho Palos Verdes, CA, are skilled in instruction and test prep for all levels.

An expert Rancho Palos Verdes, CA, tutor might be an asset to anyone who wants to work to get into a top college or university. In Rancho Palos Verdes, you can find the campus of Marymount California University, in addition to being near to many campuses in the California State University system. There is also the prestigious University of California system, including the nearby UCLA campus, San Diego State University, Pepperdine University, and Stanford University. Tutors in Rancho Palos Verdes, CA, provide online or in-home private tutoring and instruction to help you with test prep to potentially increase the chances of admittance to a prestigious school.

Los Angeles County is home to multiple national forests, miles of shoreline on the Pacific Ocean, and six major film studios. You can also visit local museums such as the Natural History Museum of Los Angeles County, the J Paul Getty Center, The Los Angeles County Museum of Art (LACMA), the La Brea Tar Pits, and Griffith Observatory. Sports fans can check out an LA Lakers or LA Kings game.

Do you want to be admitted to one of the many prestigious schools in the Rancho Palos Verdes area? Tutors in Rancho Palos Verdes, CA, might give you a boost through flexible online tutoring and help with test prep.
Recent Tutoring Session Reviews
"The student and I completed her final exam review packet.  By the time we were finished she understood the material; I stressed that she needs to continue studying on her own to solidify it in her mind before her test.  If she does that, I am confident she will do well."
"I helped the student review and prepare for her first Algebra II exam on 8/18/11.  Topics discussed/reviewed included polynomial factoring, FOIL method, and polynomial expansion.  We reviewed her notes from class and practiced primarily with her test review study sheets.  The student was uncomfortable with the material at the start of the session but began to understand the material very as the session progressed.  The student felt substantially more confident and comfortable at the conclusion of the session.    "
"The student is taking chemistry this semester and she wanted someone to double check her work before she takes her exam tomorrow.  She is doing very well in the class so far. The material was focusing on nomenclature and dimensional analysis."
"We covered the chapters for solids, liquids, and gases. The student had a test the next day, so there was a lot of review of concepts - the properties of the different states of matter and the differences between them: structure, behavior, intrinsic qualities."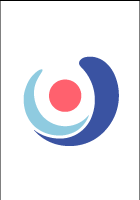 "The student and I continued to review for the Chem SAT II. We briefly reviewed her assigned homework, and continued to the next chapter in the review book. We discussed inter and intramolecular bonding, and practiced Lewis structures and determining molecular geometries. The student's memory impresses me (she finished intro Chem over a year ago) but she is getting worried about timing -- relearning and reviewing -- before the exam. We decided that she should begin to practice questions from the practice tests in addition to working through the chapters. We will meet again on Thursday and come up with a more detailed and complete studying schedule."
"The student and I went over strategies for the sentence completion section and defining words.  He is very good at choosing the correct choice based upon context clues regarding unknown words. We also went over his essay assignment from our last session."
"We started with a review of the Cartesian coordinates and how to plot ordered pairs and rearranging algebraic functions and plotting on x-y axis. We still need to work a little bit on the rearranging of equations, but I feel we made really good progress today. We continued verifying points for an equation to finding equations by points given. This included finding the slope of a line and the y-intercept. Reviewed slope formula, x- and y-intercepts, and the point slope intercept form. We also went over problem solving tips and how to "attack" a problem once he read the question. Once the client caught on to all the formulas, he was able to answer the questions with ease. The last topic we went over but will need to review in the next session is parallel and perpendicular lines. We were running out of time, so we will have to review this topic once we start our next session. He did mention that he was happy with our first session and would like to meet up next Tues., 10/30."
"The student got back in contact with me for some calculus help. He was working on related rates and implicit differentiation. We went over problems he didn't understand on a quiz, and then I made up several more difficult problems to work on."
"The student and I worked on the math portion of his ACT today. He feels he has room for improvement, due to concepts he's forgotten. We will spend extensive time reviewing work problems but, will spend time on test-taking strategies as well. Next week, we'll work through the Reading and English portions of the exam, going over questions he missed on his practice test. As homework, I asked him to go back through the math questions we covered and, make sure he can quickly and confidently complete them on his own."
"In our penultimate session, the student and I worked together on critical reading skills. We first focused on vocabulary, which we practiced using the word quizzes online. I encouraged her to also use that in my absence for additional practice. For the body of the session we worked together on sentence completion and passages to hone her skills, then finished up with a few more minutes of vocabulary."
"The student and I continued working with quadratic equations today. We worked on finding the roots of quadratic equations, including imaginary roots. We also worked on the opposite, constructing quadratic equations from both real and imaginary roots."
"The student and I began the session by correcting his multiplication problems. We practiced using his multiplication chart. Once he understood it more, he loved it! Next, we did his Math homework that consisted of a mixed review of problems. Last, we went over on his reading comprehension assignments and made the corrections to questions."
Call us today to connect with a top
Rancho Palos Verdes Tutor
(310) 617-6847
Nearby Tutors:
Malibu Tutors
,
Oxnard Tutors
,
Santa Barbara Tutors
,
Woodland Hills Tutors
,
Santa Clarita Tutors
,
Thousand Oaks Tutors
,
Simi Valley Tutors
,
Ventura Tutors
,
Camarillo Tutors
,
Moorpark Tutors
,
Santa Paula Tutors
,
Agoura Hills Tutors
,
Calabasas Tutors
,
Port Hueneme Tutors
,
Fillmore Tutors
Nearby Cities:
Malibu Tutoring
,
Oxnard Tutoring
,
Santa Barbara Tutoring
,
Woodland Hills Tutoring
,
Santa Clarita Tutoring
,
Thousand Oaks Tutoring
,
Simi Valley Tutoring
,
Ventura Tutoring
,
Camarillo Tutoring
,
Moorpark Tutoring
,
Santa Paula Tutoring
,
Agoura Hills Tutoring
,
Calabasas Tutoring
,
Port Hueneme Tutoring
,
Fillmore Tutoring