Call Now to Set Up Tutoring:
(310) 617-6847
Receive A High-Caliber Tutor
Our interview process, stringent qualifications, and background screening ensure that only the best tutors in Santa Ana, CA work with Varsity Tutors. To assure a successful experience, you're paired with one of these qualified tutors by an expert director – and we stand behind that match with our money-back guarantee.
Receive personally tailored lessons from exceptional tutors in a one-on-one setting. We help connect you with in-home and online tutoring that offers flexible scheduling and your choice of locations.
Santa Ana is located in Orange County, California, where it acts as the county seat. With a population of 329,400 residents, it is the second most-populated city in the county. Residents living in Santa Ana are roughly 40 miles from downtown Los Angeles.

Students who live in Santa Ana are serviced by the Santa Ana Unified School District. Many of the schools, like Hector G. Godinez and Segerstrom High Schools are both in the top 200 schools in California, and the Orange County School of the Arts is nationally ranked and is in the top 75 institutions in the state. If you are looking for private tutoring, whether in-home or online, you may enjoy working with Santa Ana tutors. Their instruction and test prep could take you far. Expert tutors in Santa Ana could help you get ahead with in-person or online test prep tutoring.

Private tutoring in Santa Ana, CA, for test prep instruction, which is available online and in-home, is a great way to make the effort to try to get accepted into and excel at an elite school. Whether you want to enter Santa Ana College, the California Coast University, or Trinity International University, a private instructor can help you along the way.

There are many different entertainment options around Santa Ana that you can explore. If you are interested in learning about the local indigenous culture, as well as the accomplishments of various historical civilizations from all continents, visit the Bowers Museum of Cultural Art. This is an excellent way to learn history in a fun and interactive manner.

If you enjoy seeing and learning about various exotic animals from around the world, stop by the Santa Ana Zoo at Prentice Park. They have various interactive exhibits that allow you to see the animals up close.

There are a variety of outdoor entertainment options in Santa Ana. The Santiago Park Nature Reserve is a perfect place to spend the day if you're looking to get away from the city for a while without traveling far. You can spend hours walking the hiking trails around the area, and there is even an archery range nearby. One of the greatest advantages to this park is that you never have to leave the city to get to this quiet little enclave.

Consider working with a private instructor who knows how to assist you in understanding your studies. Tutors in Santa Ana, CA, are waiting to work with you in pursuit of realizing your greatest potential.
Recent Tutoring Session Reviews
"Student 1: Language Arts- matching number, tense, punctuation. Continue working on this next week
Math - Long Division

Student 2: Math homework - taking time to write down the work. Organizing thoughts. Processes behind comparing fractions."
"Because of the special circumstances at the student's school, he did not have the normal homework schedule. Therefore, while we did spend about forty minutes going over his spelling homework, we also spent about forty minutes reading. The student enjoys "Fox In Socks" and I believe Dr. Seuss will be a good tool to help him recognize words. I am developing a plan to encourage him to actually put forth effort to read, rather than relying on his memory."
"Today the student and I talked about his Hobbit essay, worked on SSAT verbal prep, and wrote a short essay about poverty and how it should be addressed.  We also talked about crime and incarceration in the United States.  "
"The student and I reviewed her biology material for her final exam. We did the entire review and some extra practice on two topics. I helped her find ways to commit some to her memory. Overall, she seemed confident about the upcoming test."
"First, we called the bookstore to reserve a copy of the textbook for the student's new class, which meets on Thursday evenings. We then completed the assigned reading for her Wednesday class (anthropology)."
"The student and I continued review for his test this week. We went over solving exponential functions and logarithmic functions as well. Then moved on to more derivatives with those topics. He continues to improve."
"Worked with the student on his math homework and reading in his source book.  We finished with extra time, so we were able to look ahead to the next lesson in his math book and work through a few practice problems. Now that I've had a few sessions with this student, I think one area that will really help his performance is connecting different types of math concepts in order to solve a problem as efficiently as possible. (i.e. beginning with estimation, and then understanding how to move from estimation to getting a specific answer, or extrapolating from his basic multiplication tables to help with a more complex problem).  I'm trying to encourage this by approaching problems in different ways and helping him make those connections.  "
"The student and I finished correcting her 2 step equation problems and went over how to set up the equations for these problems. We also went over function operations and the Pythagorean theorem word problems. She is doing much better than before. We still need to work on her being a little more careful with her negative signs though!"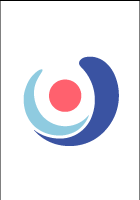 "In our second session, the student and I picked up where we had left off with modal verbs. We discussed the remaining two verbs and went over their conjugations and their proper usage in the present, past, and future tenses. We quickly reviewed stem-changing and separable verbs, then went on to discuss verbs that end in -ten and -den, which have slightly irregular conjugations. The student and I went over how to express liking something, which can be done in two ways in German depending on whether the object is a noun or a verb."
"First student: We prepped for her upcoming chemistry exam. Topics included: balancing chemical equations, finding molar ratios, converting from grams to moles using formula weight and finding percent composition of an element in a compound. In geometry we went over the steps of writing a rhombus proof and I left some handouts that were particularly helpful (in my opinion) that she can look over on her own and ask me questions about next week.
Second student: We went over one homework problem (addition) and then focused on borrowing from the 100s place in subtraction (for example 103-6)."
"Focused on Critical Reading skills: The student took 2 practice and 2 sample Critical Reading sections. Improved error rate and determined his speed avails him of fully reviewing each section. Reviewing "Elements of Style" regularly."
"Today we went through the student's last exam in detail. He's got another exam next week so we'll be working on that over the next few sessions. The test will be primarily probability based, including the conditional probability problems we did today. Next session we'll be finishing up the probability section. The student is doing very well."
Call us today to connect with a top
Santa Ana Tutor
(310) 617-6847
Nearby Tutors:
Malibu Tutors
,
Pacific Palisades Tutors
,
Oxnard Tutors
,
Woodland Hills Tutors
,
Santa Clarita Tutors
,
Thousand Oaks Tutors
,
Simi Valley Tutors
,
Ventura Tutors
,
Camarillo Tutors
,
Moorpark Tutors
,
Santa Paula Tutors
,
Agoura Hills Tutors
,
Calabasas Tutors
,
Port Hueneme Tutors
,
Fillmore Tutors
Nearby Cities:
Malibu Tutoring
,
Pacific Palisades Tutoring
,
Oxnard Tutoring
,
Woodland Hills Tutoring
,
Santa Clarita Tutoring
,
Thousand Oaks Tutoring
,
Simi Valley Tutoring
,
Ventura Tutoring
,
Camarillo Tutoring
,
Moorpark Tutoring
,
Santa Paula Tutoring
,
Agoura Hills Tutoring
,
Calabasas Tutoring
,
Port Hueneme Tutoring
,
Fillmore Tutoring