We are open Saturday and Sunday!
Call Now to Set Up Tutoring:
(310) 617-6847
Work With The Perfect Tutor For You
Every Anaheim tutor must meet our high standards for qualifications, pass an interview screening, and submit a background check. From this elite group, a Varsity Tutors director helps pair you with a tutor ready to meet your individual needs – and we stand behind your satisfaction with our money-back guarantee.
Receive customized Anaheim tutoring in the comfort of your own home or online at times that are convenient for you.
Anaheim is located right outside LA in southern California, and has a population of about 337,000. It is the most populous city in Orange County, California, and also the tenth most populous city in the entire state. Anaheim is made up of hills, valleys, ravines, and mountains. Many famous people were either born and raised or currently live in Anaheim, including singer Jeff Buckley, singer Gwen Stefani, actress Marie Wilson, and professional golfer Tiger Woods.

Anaheim is home to fourteen high schools. This vivacious city also has three private universities: Anaheim University, Southern California Institute of Technology (SCIT), and Bristol University (BU). North Orange County Community College is also located in Anaheim. If you're a high school student, and you are interested in private test prep instruction, Anaheim, CA, tutoring is a great solution. It is available either online or in-home. If you are worried about that big exam coming up, online or in-person tutoring in Anaheim, CA, could help you get ahead in your test prep. On the other hand, if you're in the process of applying to colleges, and you want to try to get an edge on the competition and potentially increase your chances of getting into the best schools, the Anaheim, CA, tutors specialize in private test prep tutoring and instruction, both online and in-home.

Along with Disneyland, Anaheim is also known for its other very popular attractions including Adventure City, Honda Center, Anaheim Hills Golf Course, and the House of Blues, which is a restaurant that also serves as a concert hall. NHL lovers can catch the Anaheim Ducks puck their way to winning games at Honda Center. Baseball aficionados can catch the LA Angels battle against other well known baseball teams at Angel Stadium. Anaheim is also known for its variety of shopping malls and outlets, including the Outlets at Orange, Anaheim Plaza, and Anaheim Town Square.

For free fun, residents venture to Oak Canyon Nature Center. Oak Canyon Nature Center is a 58-acre park that is full of canyons to explore, jogging trails, and hiking trails. This nature center also hosts its free movie night every Friday. Another free attraction in the Anaheim area is Yorba Regional Park. Yorba Regional Park is home to four lakes for swimming, boating, and fishing. You can rent paddle boats, kayaks, canoes, and bikes on the premises. It is the perfect weekend afternoon hotspot with endless possibilities. For delicious food, locals and visitors head to the Original Pancake House, Pizza Press, and Steakhouse 55. Locals rave about Ranch Restaurant, with its farm-fresh steak and produce that is served in an elegant atmosphere.

Are you looking to further your education? Taking advantage of Anaheim, CA, tutoring, will increase your chances of getting into the top colleges and universities that you are interested in.
Recent Tutoring Session Reviews
"Student 1 worked on a copper sulfate lab. He needed help on some of the math, but caught on as we worked through it. One sample calculation and he realized what was going on. Student 2 had Algebra, and we rocked it. He is very math inclined."
"The student and I read the March - June chapters of "Sand County Almanac", identifying key quotes and discussing their significance. She has struggled with this assignment, so our discussions are helpful to her in knowing how to approach her journal entries. She will complete the "Homeless to Harvard" viewing and worksheet, Latin CR 21-23, Accounting chapter 14, the "Sand County Almanac" journal entries, and the first 7 questions of the "Sand County Almanac" assignment before we meet again on Monday. Any work that is not completed by Monday, we will work on together. She is making progress on her coursework, though she struggles with the organizational skills necessary to balance her workload as well as the discipline and time management to complete all assignments that are given. It is a very effective strategy for us to work together on more challenging assignments."
"First meeting with the student Went over some general strategies for success on the SAT critical reading section, which she said that she struggles with the most. Did a few short paragraphs + 1-2 questions, then moved on to longer passages."
"We worked on vocabulary, sentence completion questions, short-passages. Discussed essay writing, thesis statements versus topic sentences, and examples for essay support. The student's vocabulary has improved dramatically. We also talked about her potential math score. I gave her a list of formulas that might be helpful. She knew most of them."
"The student is progressing very well. He was alert today and is retaining the material. We focused on translating sentences from his text book as well as going over information that was covered in his class. His translation skills have come along nicely. With the additional time, we worked on composing some sentences in Latin which contained relative clauses."
"We went over an individual homework assignment on polling systems and preferences.  We learned different voting systems like pair-wise sequential voting, board count, plurality voting, and hare systems.  We went over homework, submitted it, and returned it."
"Today the student and I went over the material from his current chapter: indirect object pronouns. We discussed usage and created sample sentences. We completed four activities from the textbook for homework. We also reviewed verbs and worked on pronunciation."
"We went over two online assignments. The first was on logic, which they have not covered in class but which was still useful. The second was on the distance, midpoint, and slope formulas, and served as an excellent review."
"We are in lesson 4 we learned days of the week and months of the year. We learned to describe what do people have in the hand, under the arm, and what are they doing.

Progress achieved: He will be able to describe what do people do."
"I brought some practice worksheets for the student and we practiced for her unit exam in French. We covered regular RE verbs, irregular verbs lire dire and ecrire as well as demonstrative adjectives. She has her verbs for this unit down pat but needs improvement in her vocabulary, especially spelling and gender. We also a reviewed an essay her teacher had returned and reviewed some strategies to help improve her spelling mistakes. We will be meeting again next week Tuesday from 6:30 - 8 pm and begin working on the formation of the past tense in French."
"We finished the last section of the SAT and scored it. While the student was a little frustrated at the large score range the book reported, we took the median score in the range and it put him in the 85% with a higher score in math than reading. We also talked the essay, from time management to essay organization to revision. He liked the sample topic from the practice book and seems very optimistic about the writing portion."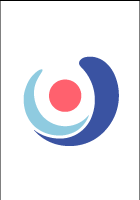 "The student and I went over her notes, reviewing the subject material that will be on her exam on Monday. We went over the concepts that she had trouble with, and did a few practice problems. I encouraged her to attend her review session on Sunday night. She was confident that she should do well enough on the exam to get a good grade."
Call us today to connect with a top
Anaheim Tutor
(310) 617-6847
Nearby Tutors:
Malibu Tutors
,
Pacific Palisades Tutors
,
Oxnard Tutors
,
Woodland Hills Tutors
,
Santa Clarita Tutors
,
Thousand Oaks Tutors
,
Simi Valley Tutors
,
Ventura Tutors
,
Camarillo Tutors
,
Moorpark Tutors
,
Santa Paula Tutors
,
Agoura Hills Tutors
,
Calabasas Tutors
,
Port Hueneme Tutors
,
Fillmore Tutors
Nearby Cities:
Malibu Tutoring
,
Pacific Palisades Tutoring
,
Oxnard Tutoring
,
Woodland Hills Tutoring
,
Santa Clarita Tutoring
,
Thousand Oaks Tutoring
,
Simi Valley Tutoring
,
Ventura Tutoring
,
Camarillo Tutoring
,
Moorpark Tutoring
,
Santa Paula Tutoring
,
Agoura Hills Tutoring
,
Calabasas Tutoring
,
Port Hueneme Tutoring
,
Fillmore Tutoring