Call Now to Set Up Tutoring:
(847) 840-2442
Work With The Perfect Tutor For You
Every Lincoln Park tutor must meet our high standards for qualifications, pass an interview screening, and submit a background check. From this elite group, a Varsity Tutors director helps pair you with a tutor ready to meet your individual needs – and we stand behind your satisfaction with our money-back guarantee.
Personalized lessons help you learn best in an environment where you're comfortable, on your own schedule, both in-home or online.
Lincoln Park, Illinois, is a neighborhood located on Chicago's North Side. The neighborhood sits between the shores of Lake Michigan and the Chicago River. It houses the Old Town Triangle as well as the Children's Memorial Hospital.

Northside College Preparatory High School is ranked the number one school in the state. The school is in the Chicago Public School District. A private Lincoln Park tutoring session can give you expert in-home or online instruction to potentially help you improve in your test prep or course. Lincoln Park tutors offer online and in-person tutoring sessions to give you the test prep and instruction you need to try to do well on your big exam. Chicago offers such top universities as the University of Chicago, Loyola University, and DePaul University within the big city. DePaul University is located within the Lincoln Park neighborhood. If you seek online or in-home private tutoring for test prep and general subject instruction from Lincoln Park, IL, tutors, you could potentially increase your odds of getting into your top school choice.

The Lincoln Park Zoo is positioned at the heart of the neighborhood. The zoo is home to a variety of exotic animals for visitors to view. It also hosts several special events throughout the year as well as education programs. Zoo Explorers offers a great field trip program for students in kindergarten through fifth grade. The program provides a one-hour structured learning environment with a zoo educator. Students are able to participate in hands-on learning activities and are given data worksheets to fill out while they carefully observe the animal exhibits. Just before the entrance of the zoo is the unique Alfred Caldwell Lily Pool. The park features a stone walking path circling a tranquil pond. Stroll around the pond, or take a seat and soak up the natural surroundings under the pavilion.

Also located in the neighborhood is the Lincoln Park Conservatory. You can visit the four display houses within the conservatory and step into a world of tropical palm trees, lush ferns, and beautiful orchids. The fourth house is used for the annual flower shows you can also attend here. You can stop by and walk through the gardens every day of the week, or stop by Friday, Saturday, or Sunday during the summer months for a tour. Group tours can also be scheduled in advance.

Is your goal to attend the local and prestigious DePaul University? Lincoln Park, IL, tutoring might bring you closer to your goals, no matter which of the prestigious colleges and universities you wish to attend.
Recent Tutoring Session Reviews
"We reviewed her fraction work from class. Then we reviewed a word problem. Then we reviewed math facts. She tends to forget multiplication facts from the higher numbers. I will review them with her next time and look at her class work to where math is headed."
"The student and I met for a final review session before he retakes the test on Friday. He scored a 159 on both sections and a 4.5 on the essays. We spent the session first reviewing two practice test sections and then going over general math problems (specifically, proportion, ratio, rate, and algebraic quantitative comparison). Speed was his greatest problem on the last test, so I recommended doing some more practice problems tonight to make sure he's in good shape for tomorrow. It was a pleasure working with him today!"
"The student had a problem set on constant velocity motion. We worked on careful units conversion, speed of sound in air, speed of light in vacuum, and d=vt problems. We worked on careful substitution with units, and careful algebra (with units) and final answer (with units). He was attentive and solved the problems well. I only had to remind him that the sound went across the canyon and back on that problem, otherwise he made no mistakes."
"Today, the student and I worked on converting percents to fractions and decimals. She had a bit of trouble converting 4%, 6%, 8%, etc. to a decimal, as she would forget to put a zero in front of the 4, 6, 8, and so on. We'll keep working on this. We did a lot of word problems tonight that involved money, both on her homework and some extra problems that I had."
"I worked on Stats homework with the student (which he was completely able to do himself, and didn't need any help from me), and then reviewed his past SAT Writing portion. We then went over ways he could improve his score for his upcoming SAT test this weekend."
"We looked at a couple of outside sources for the student's essay, including a recent newspaper article and the transcript of a Ted Talk. We discussed ways this material might expand or complicate her argument."
"We covered days of the week, expressions, vocabulary, and the alphabet. Also, colors was reinforced. The student is more engaged in the activities and is progressing well with her colors, abc's, and expressions."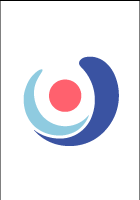 "The student wanted to work on homework today. We practiced the laws of sine and cosine and talked about situations where you may have two solutions or no solutions to a triangle depending on your output before solving using inverse sine. She did very well. We are working on building up her independence and she was able to do a lot of the work herself. The problems she was stuck on were the more challenging ones and I helped her reason through these, however her level of independence with math work has increased dramatically since I began working with her."
"The student worked on her history project. She completed the work. It wasn't that substantial a project. She had a fairly good understanding of graphing parabolas."
"The student and I simply reviewed her old topics for an hour. I tested her on her trigonometric identities, reference angles, etc. She remembered most of them, only needing slight nudging on the ones that she didn't."
"The student was focused throughout the entire session; he had a good attitude and worked very hard to complete his assignments and tackle the material that I brought. Specifically, he worked on digital roots and divisibility, finding the mean value - given a data set (numbers), and decimal number concepts. He also worked on geometry: lines, line segments, points, rays, collinear points, midpoints, planes coplanar lines, coplanar points, perpendicular lines, and parallel lines. Strategies for the session included: verbal prompts, structured format, and Socratic method."
"We prepared for an upcoming Chemistry exam by working through a test prep worksheet. During the session we focused on solving for molarity, moles, mass, and volume. I gave her tips to remember how to solve those types of questions. If she can memorize and be comfortable using what I gave her, she should be able to solve any question covering that concept her teacher gives on the exam. The student's confidence with the material definitely improved as she was able to walk me through problems much faster than before. I advised her to use those tips and rules to work through more practice problems in her book in order to be 100% comfortable with them. We went through Hess's law and enthalpy, which she was able to tell me how to solve correctly. I definitely advise her to practice some more using what we covered in the session so that she is confident going into the exam on Tuesday."
Call us today to connect with a top
Lincoln Park Tutor
(847) 840-2442
Nearby Cities:
Evanston Tutoring
,
Skokie Tutoring
,
Oak Park Tutoring
,
Downers Grove Tutoring
,
Highland Park Tutoring
,
Des Plaines Tutoring
,
Glencoe Tutoring
,
Naperville Tutoring
,
Oak Lawn Tutoring
,
Elmhurst Tutoring
,
Lombard Tutoring
,
Schaumburg Tutoring
,
Lake Forest Tutoring
,
Buffalo Grove Tutoring
,
Wheaton Tutoring