Call Now to Set Up Tutoring:
(612) 807-1702
Work With The Perfect Tutor For You
All Minneapolis tutors possess the highest qualifications. In addition to completing a rigorous interview process, tutors in Minneapolis, MN must pass a background check and have academic credentials verified. An expert director will help you find the best tutor from this elite group; we stand behind these matches and even offer a money-back guarantee.
Personalized lessons help you learn best in an environment where you're comfortable, on your own schedule, both in-home or online.
Minneapolis, is the largest city in Minnesota, and is the county seat of Hennepin County. Minneapolis derives its name from the Dakota Sioux word "mni", which means water, and the Greek word "polis', which means city. This city is the largest hub for commerce and business between Chicago and Seattle, making it a global city integral to the global economy. Minneapolis sits on both sides of the Mississippi River, and it also is home to many lakes, wetland, waterfalls, and creeks. The city was incorporated in 1867, and has a population of over 400 thousand people.

There are about 40 secondary institutions within this city, with the majority of them being administered by the Minneapolis Public School District. One of the more prestigious high schools in the city is Henry Senior High, which has earned a silver medal from US News for its educational excellence.

Minneapolis has long placed a value on academia and learning, and the colleges and universities in this city reflect that philosophy. Some of the excellent schools in Minneapolis include the University of Minnesota, Augsburg College, Crown College, and North Central University. One way to potentially improve the chances of getting accepted into a prestigious school is by using online or in-home Minneapolis, MN, tutoring for private test prep and instruction. If you are interested in private test prep instruction, Minneapolis tutoring is a great solution. It is available either online or in-home.

Minneapolis is the cultural hub of the region, and thus has many lovely and worthwhile attractions to check out. One essential destination to explore is the Minneapolis Institute of Art, which is always free to the public. This museum contains a collection that features art over 4,000 years old, and it boasts having over 80,000 pieces of photography, sculpture, drawings, and paintings. Another fantastic art museum is the Walker Art Museum, which focuses on more contemporary works. Here you could get in for free every Thursday after 5pm, and the center has rotating exhibits. For a day outside be sure to visit Minnehaha Park, where you can relax by walking trails and enjoying a creek isolated from the rest of the city. The park also features a waterfall, which brave souls often venture to climb behind.

To potentially improve your score on that important exam, take advantage of an online or in-person tutoring session with a Minneapolis tutor who is skilled in test prep for students at all levels. One-on-one tutoring in Minneapolis, MN, can potentially help you do well in your classes and exams today.
Recent Tutoring Session Reviews
"-focused on essay: on creating an effective thesis statement, giving appropriate examples, and staying on-topic
-worked on Reading Comprehension. She is doing well on this part of the SAT- it comes to her much more intuitively than the math."
"Today, we went over Kinetics in depth. This is a new topic that the student's class just started, but we completed a few good practice problems.

Let me know if the student needs copies of any information."
"Continued to review strategies for sentence completion and continued to build vocabulary. The student is strongly encouraged to pursue educational avenues that are both enjoyable and productive, such as reading."
"This was our last session before the holidays.  I worked mainly on math with the girls again, and we talked about their practice tests.  I also had Student A write another essay & a drill to help her better organize her essays.  Also, we talked about the girls using vocabulary cards over the break and taking second full-length practice tests."
"Today the student and I went through the math and verbal sections on her practice admissions test and reviewed the questions that she missed. We discussed plugging in answer choices to find the one that correctly fits the question. Lastly, we reviewed her essay, which she did a great job on in both the structure and content."
"The student has a test coming up on Wednesday so we reviewed all of chapter 3 which covers logarithmic and exponential equations and functions. Also, we started solving systems of linear equations. I try to set up fake tests and extra questions to get him to be able to problem solve on his own. I already see signs of improvement so I hope his test scores go up noticeably!"
"Continued to work on the Math section of the ACT. We created a  list of required and necessary formulas to remember, as well as some that may show up on an exam, but are less likely and therefore not as imperative to memorize."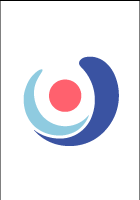 "Worked on the completion of an English essay, created an outline, & discussed points of reference, view, & compare/contrast. The student was very sharp & willing to expand on her own ideas. A+ for an extremely productive session!"
"I summarized the rules for significant figures and how to apply them in unit conversions.  I also covered atomic theory, including mass number, atomic number, electron configuration, and atomic trends.  The student has a good understanding of the qualitative aspects of the course. At the end of our session, we completed an online quiz and got a 98.6%."
"Today, we spent nearly the whole time going over methods of solving systems of equations, including graphing, substitution and elimination."
"The student and I covered several Algebra II topics from factoring polynomials to solving polynomial equations and inequalities. She is a quick learner and willing to work problems on her own time, so the focus was on the concepts and on solving a few unique problems that she could use as examples."
"For the student's final session we continued reading smoothly and with emotion. She did 3 exercises on blended letters in about 15 min! Then she read an early Level 3 wonderfully and challenged herself with a Fluency Level 3. She continues to do well! Best of luck going forward! I know she'll do well!"
Call us today to connect with a top
Minneapolis Tutor
(612) 807-1702