Call Now to Set Up Tutoring:
(847) 840-2442
Work With The Perfect Tutor For You
Accomplished Elmwood Park tutors meet our exacting qualification requirements, pass a multi-step interview process, and undergo background screening. One of Varsity Tutors' expert directors helps to pair you with a qualified tutor to ensure the best possible match – it's even backed up with a money-back guarantee.
Receive personally tailored lessons from exceptional tutors in a one-on-one setting. We help connect you with in-home and online tutoring that offers flexible scheduling and your choice of locations.
The village of Elmwood Park is located in Illinois' Cook County. Incorporated in 1914, the village was primarily owned by share farmers who strove to maintain the community. It has deep roots in Italy, Poland, and Spain. Elmwood Park is known for its age old Elms along Irving Park and 72nd Avenue. There are many parks throughout the village that offer the community several options for activities.

The community is served by the Illinois Community Unit School District 401. Elmwood Park High School is the top school in the village based on graduation rates by the US News & World Report. Private instruction and test prep from tutors in location, through either online or in-home tutoring, could provide a chance to get into elite schools. Expert tutors in Elmwood Park could help you get ahead with in-person or online test prep tutoring. Triton College is located in River Grove. It's a medium-sized community college that provides two-year undergraduate programs. Morton College in Cicero is a two-year college with a variety of undergraduate programs to choose from. Private tutoring in Elmwood Park is available both online or in-home to help you with general course instruction or test prep.

Elmwood Park has a close-knit community who enjoys a wide range of activities. The Taste of Elmwood Park is a family-friendly festival that lasts for four days. There is live music, local foods, kids' activities, and more. There is a National Night Out, which allows the community to spend a night hanging out with the local police and fire departments. There are educational moments, as well as fun ones. During the summer, there is a farmer's market and concert series held in the Elmwood Park.

The Parks and Recreation Department maintains a number of facilities for community use. The Family Aquatic Center is open from May to September. You can take swim classes, play on the slides, and cool off in the bubbling geysers. There is a community chorus, which performs through the arts program for various areas around the village. Join the Garden Club to learn about and grow your own plants and vegetables. Central park is one of the most used in the village. It features a variety of multi-use trails for hiking, biking, and jogging. There's the Kiddie Korale Park, which is a small park with a playground area.

Don't lose out on getting into the top schools in your area. Tutors in Elmwood Park, Illinois, are waiting to work with you in pursuit of realizing your greatest potential.
Recent Tutoring Session Reviews
"We reviewed the trig functions, units circles and angle-side triangles for his quiz on Wednesday. He had a hard time understanding how angles, sides and sin/cosine functions related to each other, so I explained the concept to him using SOHCAHTOA and then did several practice problems. We then reviewed the difference between radians and degrees and how to convert between the two. We used the review to complete several trig and word problems from the practice test. We need to review the basic concepts together again, but overall it was a good session. With constant practice he should see improvement in his scores."
"We went through her exam review. We solved several questions that she was struggling with them. I explained them to her and asked her to solve the similar problems. She understood them. We solved almost 20 questions. She is doing good."
"Today the student and I worked on passive and active membrane models, Hodgkin and Huxley, and first exam practice. We went over the practice exam for the first test. We talked about passive and active modeling of membranes, circuit equations, and Hodgkin-Huxley models."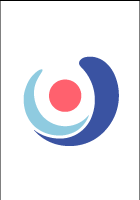 "During this session, we completed practice passages from the reading section. I asked the student to again focus on annotating keywords (such as those noting contrast) and to answer the questions in his own words prior to looking at the answer choices. His accuracy has seemed to improve when using these strategies. I asked him to complete 2 additional passages before our session this Sunday, or if he has time, to complete one of the full-length practice tests. The last half hour, we completed practice math questions. He seems like a strong math student, so I think with review and practice tests, he can do very well in this section."
"Although I usually tutor the student for programming, today we reviewed for his math exam. We talked about functions, how to compose them and evaluate them, and how to find inverses. We solved quadratic equations by completing the square and also did some graphing of piecewise functions."
"Today, the student and I covered angles, mixed number operations and ratios. She did a great job as always. She did struggle with finding all the angles of a triangle, but this is a relatively new lesson, and I'm sure that with the homework I assigned her, she will master this concept."
"We did some work on methods of integration such as integration by parts and trigonometric substitution. The student didn't struggle much with the practice problems that I gave her, and she did well comprehending how to approach the problems. Overall, it was a very good first session and she understood the material well."
"Today was my first session with this student. She is currently working on multiplying decimals. She is also estimating her answers for some of the problems. She is a bright child and was staying on task throughout the lesson. There were a few times that she forgot to carry her values, but she quickly caught her mistakes. She is receptive and works hard. Afterwards, I had a nice conversation with her mom. She told me more about Singapore math and we discussed the student's progress. We had an excellent first session together. I look forward to our next meeting on Tuesday."
"The student and I spent our session going over the conceptual side of the new topics she has been learning this semester. We worked on polar coordinates, complex numbers, and vectors primarily. I reviewed each of these topics with her and spent some time emphasizing the various overlaps between them, such as using polar coordinates to help find complex roots. I especially focused on vectors, vector addition, and how big a role trigonometry plays in working with vectors. We ended the session working on a small number of problems for each topic."
"The student and I continued to review her work-related materials (slideshow presentation and written communications.) She continues to make great strides, and the areas in which she needed help this week are relatively minor (definite/ indefinite articles, and using partial ellipses instead of a period). Next week we plan to review additional work materials."
"In this session the student and I worked on his vocabulary for his test. He also worked on his religion homework and we prepared for that test. After he was ready for his two tests, we worked on reading comprehension using Mark Twain and a piece on art. His reading has improved and his comprehension is much better. He is able to pull a variety of ideas and themes out. He needs to work a bit on connecting points (cause and effect) but he is doing well overall."
"We solved problems relevant to the upcoming midterm and final. For the next few days, the student should try to practice some relevant algebra problems, including logarithmic equations, power equations, and algebra of fractions. This will give her the foundation to ace the exams."
Call us today to connect with a top
Elmwood Park Tutor
(847) 840-2442
Nearby Cities:
Aurora Tutoring
,
Crystal Lake Tutoring
,
Oswego Tutoring
,
Lake in the Hills Tutoring
,
Batavia Tutoring
,
Woodstock Tutoring
,
Watertown Tutoring
,
Huntley Tutoring
,
Yorkville Tutoring
,
North Aurora Tutoring
,
Montgomery Tutoring
,
Whitewater Tutoring
,
Oconomowoc Tutoring
,
Fort Atkinson Tutoring
,
Campton Hills Tutoring