We are open Saturday and Sunday!
Call Now to Set Up Tutoring:
(210) 307-4144
Work With The Perfect Tutor For You
Only the best San Antonio tutors are able to work with you. The tutors go through a rigorous interview, possess excellent teaching skills, and pass a background check. From this elite group, an expert director will help you find the best tutor to meet your individual needs – and we stand behind your satisfaction with our money-back guarantee.
Receive personally tailored lessons from exceptional tutors in a one-on-one setting. We help connect you with in-home and online tutoring that offers flexible scheduling and your choice of locations.
Your director will help you to assess academic progress and maximize your performance.
San Antonio, TX, has a population of about 1.5 million. It is the 7th most populated city in the United States and the 2nd most populated city in Texas.

Young Women's Leadership Academy serves the city from within the San Antonio Independent School District. The school is ranked 18th in the state of Texas and in the top 100 nationally. Attending such high ranking high schools will greatly help you in your college search, but you could have to stand out. An online or in-person San Antonio tutoring session will provide you one-on-one attention that could help you work to stay ahead of your peers with your test prep and class work. San Antonio also holds several well recognized colleges. The University of Texas San Antonio is a Tier Two school. Tutors in San Antonio, TX, provide online or in-home private tutoring and instruction to help you with test prep to potentially increase the chances of admittance to a prestigious school. Trinity University is a private school that is ranked first in the west regional schools. If you are looking for private tutoring, whether in-home or online, you may enjoy working with San Antonio tutors. Their instruction and test prep could take you far.

San Antonio is full of history. The city has a deep tie to America and the south's history. Visit Mission San Jose, a Catholic mission originally constructed in the 1700s, for a glimpse at this history. The church has a small attached museum that discusses how people lived in the mission and how the mission connects to the history of Texas. You will enjoy learning about the church, especially paired with The Alamo. The historic battle site allows you to tour the Alamo Church and battle field to learn more about the significance of the battle that took place there. An attached museum gives you details on the conversion of the mission building to a garrison.

Another place to visit is the San Antonio River. Located in downtown San Antonio, the waterway is a nice place to relax and stroll along the river. The river walk comes alive each day with restaurants, shops, and music. It is especially fun to explore during the Fiesta San Antonio. The festival features a river parade which sends flower bedecked floats down the river.

For more natural beauty, visit the Natural Bridge Caverns. The largest commercial caves in Texas, the caves are open for guided tours. The unique formations of the caverns are a sight to behold, and knowledgeable guides will inform you about the history and discovery of the caves.

San Antonio offers you many great chances to learn. A San Antonio, TX, tutor could be the secret ingredient to success in all of your academic endeavors.
Recent Tutoring Session Reviews
"The student and I worked on reading comprehension and finding the main idea of passages.  We focused on recalling information from the reading and techniques for finding relevant information to answer comprehension questions."
"In preparation for his upcoming trimester-end grades, the student had one last graded homework assignment over first- and second-derivatives, implicit differentiation, relative and absolute extrema, and points of inflection. It has been several weeks since we last worked with such material, but he only needed minimal prompting to recall the various processes necessary, and aside from one or two minor mistakes due to working too quickly, he had no trouble with the assignment. His ability to simplify expressions has improved drastically as well."
"Tonight I helped the student study for her Spanish quiz on Friday on hospital/medical/pharmaceutical/sick vocabulary and expressions.  Then I guided her as she took Geography notes from the textbook.  Her assignment last night was notes on 17.1.  She also has 17.2 and 17.3 to complete before the end of the week.  She has a Physics exam on Friday so I wanted to check in and make sure she was keeping up with the textbook notes for this subject.  We also wrote out important assignments to keep up with this week as well as goals.  Finally, we reviewed her grades and explored ways to improve the lower grades.  "
"The student and I worked through a number of Chemistry problems dealing with finding the pH from the pOH, [H+], or [OH-]. We made a step by step guide on how to solve these types of problems depending on what information is given. We also came up with a thesis for her final English essay incorporating 10 of the works read this semester and picked the quotes for the essay."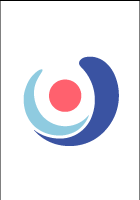 "The student and I began our session reviewing mathematics. She is intensely bright for her age and either already knew advanced math topics or picked them up instantly. She had no trouble understanding algebraic concepts, which is a rarity at such a young age. We also went over strategies for the vocabulary portion of the exam coming up. We will focus mainly on applying logic in the vocabulary section, as well as becoming familiar with prefixes, roots, and suffixes."
"Final session before exam. Today we worked on reading comprehension, math, and verbal. I wanted to touch on each section and review the related strategies. She is able to apply the various strategies to help her choose the correct answer. We discussed strategies she could use when working on longer reading passages. She did well using roots words, answering vocabulary related questions, and on most of the math problems."
"The student and I went over her test review, so there was obviously a wide range of topics covered. She had questions with several sections, but we mostly focused on logs and exponentials. By the end of the session she was able to do all the problems more than proficiently, and she is going to do great on her exam."
"The student and I worked on an important project that has the potential to substantially raise her grade. This project involved Amendments 6,7,8. We discussed the meanings of each and found appropriate cases for each as well as some pictures to give further examples for the class to follow along with during presentation time. We were mostly finished by the end of our session with just a few visual details needed."
"The student was preparing for a chemistry test. He worked on a review that included dimensional analysis questions and density problems. He worked through them and I helped with a few issues. I added a few extra problems as well for him to practice. He did a great job."
"We talked about what the student found challenging when she took the SAT in November. Based on this, we mainly focused on writing multiple choice and reading sections. We discussed specific grammatical principles (to be expanded on in future sessions) as well as overall test-taking strategies."
"Today, the student and I once again reviewed the math formulas and the time management break-downs for each section. We then drilled 10 math problems and discussed the two he missed. He is doing well with the math section, but does need to slow down just a bit to make sure he's reading the question correctly. We then worked on the Science section, emphasizing marking up the test, reading carefully, and physically touching the charts and graphs so as to lessen mistakes. We then drilled several science sections. He did well with these; the conflicting viewpoints passage gave him no trouble at all. He needs to slow down just a bit and mark up the science passages just a bit more."
"Today we went over new vocabulary for a chapter on cellular metabolism and the Krebs cycle. We focused on concepts like glycolysis, the prepatory reaction, the citric acid cycle and the electron transport chain."
Call us today to connect with a top
San Antonio Tutor
(210) 307-4144
Nearby Cities:
Thousand Oaks Tutoring
,
Windcrest Tutoring
,
Hollywood Park Tutoring
,
Helotes Tutoring
,
Leon Valley Tutoring
,
Alamo Heights Tutoring
,
Kirby Tutoring
,
Converse Tutoring
,
Scenic Oaks Tutoring
,
Universal City Tutoring
,
Schertz Tutoring
,
Cibolo Tutoring
,
Boerne Tutoring
,
Fair Oaks Ranch Tutoring
,
Bulverde Tutoring