We are open Saturday and Sunday!
Call Now to Set Up Tutoring:
(513) 813-1800
Work With The Perfect Tutor For You
All Cincinnati tutors possess the highest qualifications. In addition to completing a rigorous interview process, tutors in Cincinnati, OH must pass a background check and have academic credentials verified. An expert director will help you find the best tutor from this elite group; we stand behind these matches and even offer a money-back guarantee.
Personalized lessons help you learn best in an environment where you're comfortable, on your own schedule, both in-home or online.
Cincinnati, OH, serves as the seat of Hamilton County and has a population of approximately 298,000. Cincinnati is known for being the birthplace of Academy Award winning director Steven Spielberg, its unique hometown and concrete jungle atmosphere, and for the Cincinnati Zoo and Botanical Garden.

Cincinnati is home to Ohio's best high school, Walnut Hills High School, which serves the Cincinnati Public Schools District. The city also hosts many other top ranking high schools. Indian High School, the 4th best school in Ohio, serves Indian Hill Exempted Village School District. Skilled in-person or online Cincinnati tutors can help students work to get ahead in their courses or test prep with one-on-one tutoring sessions. The University of Cincinnati is in the center of the city, where there is always something to do or see. It is ranked in the top 200 universities in America. An additional option is Xavier University, ranked in the top 10 universities in the Midwest, which could be proven once you get there. Are you looking for private instruction to help you get into your top college? Online or in-home test prep tutoring in Cincinnati, OH, is available to help you work towards your goals, no matter where you're studying.

There is something for everyone in Cincinnati. For the art buff, take a day to walk around the Contemporary Arts Center, located downtown. The museum has exhibits where visitors can create their own works of art, and it provides family-friendly interactive art, as well. The Carew Tower Observation Deck is a must-visit, as it gives a stunning view of the city from the 49th floor of the tower. There are over 25 shops in the tower, with additional restaurants, a hotel, and offices. Perhaps the most exciting tour you could get in Cincinnati involves booking a day with the Queen City and Ultimate Underground Tours. The tour takes you through Over-the-Rhine, which has America's largest collection of 19th-century historic buildings. The tour features stories about the saloons, bars, and theaters from the olden days. After that, you can descend below the city for a tour of Cincinnati's brewing heritage, and more. On a warm day, take your friends to the Coney Island and Sunlite Pool. It has the world's largest recirculating swimming pool; it covers two acres of land and has several state-of-the-art water slides.

If college in Cincinnati interests you, private Cincinnati tutoring, either online or in-home, is a great way to get supplemental custom-tailored instruction to help with your course or test prep. Cincinnati, OH, tutors can help students pursue admittance into the school of their dreams.
Recent Tutoring Session Reviews
"We covered nomenclature, the basics of acyl substitution, different factors affecting acid strength. She had a difficult time initially with the different words used, though she is understanding that material better. The student needs to practice nomenclature as well, though, she has a good understanding of the concepts now. We plan on covering nitrile reactions and HNMR on Friday."
"In today's session, I had both students start off with a writing section which we then reviewed. They did very well, only getting a few questions incorrect. I then had them write the introduction and list the examples of an essay prompt. We addressed the issue of focusing in on their thesis statement and using the examples to strengthen their argument.
We then covered a math section, which they did well - we only had to really review percentages.
We concluded with a sentence completion section, which they also did well."
"The student and I covered mostly Chemistry today, reviewing all the calculations we have done in the past.  This includes mole to gram calculations from balanced stoichiometric equations.  Brian seemed to understand this very well.  We then reviewed logarithmic functions and did a couple problems for algebra 2."
"The student and I reviewed for his test tomorrow over sound.  We reviewed section four of his textbook, which looked at standing waves in musical instruments (both with open ends and 1 closed end).  We also went through the review worksheet his teacher gave him and worked out all of the problems together.  "
"Reviewed simplifying radical expressions, multiplying radical expressions, and dividing radical expressions. Also reviewed simplifying rational expressions. Will continue reviewing summer packet this evening.  The student  is doing very well. He does get overconfident and we are working on showing ALL work to ensure the answer he found mentally used the correct math."
"The student and I went through a few ratio and proportion problems. We went over the concepts of ratios, proportions, variations, and deviations. We also went over some reading comprehension passages, reviewing strategy at the same time."
"Today was mostly reviewing for her test on evolution. I made a practice test that she went through without even looking over or reviewing her notes, and she only missed 4 questions. We then reviewed all of her concepts in depth and I quizzed her using note cards. We also took a couple of minutes to go over her geometry homework, which was proving types of quadrilaterals in coordinate geometry using distance, slope, and midpoint formulas."
"Today the student and I starting reviewing topics and chapters from his textbook in preparation for the final. We talked about electromagnetic radiation, which included discussing wavelength, frequency, and speed. We discussed significant figures and how to determine how many there are. We were also able to talk about solutions and acids/bases."
"Today the student and I went over her vocabulary words that I assigned for her homework at our last meeting.  She is still in the process of memorizing her vocabulary words from last time.  I am assigning more vocabulary words today, and requesting that sentences be written for all.  The student completed the practice pre-test in the book for the reading section of the test today.  We went over her answers and made corrections accordingly. We have identified areas for possible improvement, and continue to make progress.  "
"The student and I went over the "good" essay, and the new one that she had written describing the imaginary planet (she used adjectives very well, and needs to only add a little bit more and do some polishing on it). We also went over the vocabulary and sentences from the news articles. For next time, she should polish the imaginary planet descriptive essay, do the vocabulary words from the news articles, and try to complete as many of the vocabulary topic lists as she can."
"The student and I spent about 45 minutest and summarized all of the SSAT test taking strategies that we have been practicing together. She recognizes a lot of the strategies immediately and uses these strategies organically as part of practice. We then spent the next 45 min doing reading passages; She is improving quite a bit but I still make sure that she is writing down any vocabulary words she does not know. We then spent the last part of her session practicing the math sections of the SSAT."
"The student and I worked on multiple step equations, absolute values, and exponents. She needs to work on absolute values and exponents a little more. We finished up by going over some math problems that she previously had difficulty with."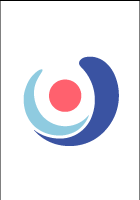 Call us today to connect with a top
Cincinnati Tutor
(513) 813-1800
Nearby Cities:
Columbus Tutoring
,
Louisville Tutoring
,
Dayton Tutoring
,
Fishers Tutoring
,
Greenwood Tutoring
,
Lawrence Tutoring
,
Fairfield Tutoring
,
Mason Tutoring
,
Jeffersontown Tutoring
,
Greenfield Tutoring
,
Beech Grove Tutoring
,
Mount Washington Tutoring
,
Loveland Tutoring
,
Lyndon Tutoring
,
Reading Tutoring