We are open Saturday and Sunday!
Call Now to Set Up Tutoring:
(512) 299-3388
Work With The Perfect Tutor For You
Every Austin tutor must meet our high standards for qualifications, pass an interview screening, and submit a background check. From this elite group, a Varsity Tutors director helps pair you with a tutor ready to meet your individual needs – and we stand behind your satisfaction with our money-back guarantee.
Each tutor skillfully differentiates instruction to meet his or her students' needs. Tutors provide one-on-one sessions when and where you feel most comfortable.
A dedicated director will be available to ensure your sessions are progressing effectively.
Austin is the capital city of Texas, and has a population of over 900,000 residents. It is the fastest growing of the United States' 50 largest cities. It is located in Central Texas, and features a wide variety of natural waterways, including waterfalls, rivers, and lakes. Austin is known as "The Live Music Capital of the World," and has a large number of live music and performing arts venues, unique small businesses, and historic landmarks.

There are 29 public school districts in Austin, the largest of which is the Austin Independent School District. It includes The Ann Richards School for Young Women Leaders and the Liberal Arts and Science Academy High School, which is consistently rated as one of the top thirty high schools in the United States. Private instruction and tutoring through in-home or online test prep from Austin tutors may help you gain admission to prestigious private schools such as Saint Edward's University, or the nationally renowned University of Texas at Austin, which is home to the state's best law, engineering, and business programs. There are also a number of tutors in Austin located near many of the community colleges and vocational schools within the Austin metropolitan area. No matter which school choice you make, you could get an advantage through online test prep and tutoring in Austin, TX.

There are many distinctive attractions in Austin for you to experience, and many offer complimentary admission. One of Austin's most well-known landmarks is the Congress Avenue Bridge, which is home to the world's largest urban bat colony. Each night, you can join hundreds of people who amass on the bridge to watch the bats emerge. Austin also hosts the annual Bat Fest in late summer, with live music, arts and crafts, a costume contest, and more. Music enthusiasts will find a vibrant live music scene, which is centered around the many venues on 6th Street. You can attend a live taping of the television show "Austin City Limits" at downtown Austin's Moody Theater, and The Austin City Limits Music Festival is held each year in Zilker Park. Austin also hosts one of the largest music festivals in the country: South By Southwest (SXSW). It welcomes hundreds of musical acts to the city each March. You can also visit one of Austin's many museums, including the Bob Bullock Texas State History Museum, the Lyndon Baines Johnson Library and Museum, and the Blanton Museum of Art.

Austin is the largest U.S. city without a major-league professional sports team. However, there are many minor-league games for you to enjoy, like the Austin Aztex soccer team, the Austin Spurs basketball team, and the Austin Outlaws football team. The city is also known for its cycling-friendly terrain and climate, and it hosts a large number of cycling, running, and multi-sport races throughout the year.

Hoping to take your education to the next level? In-home or online private instruction, test prep, and tutoring in Austin might help you reach your academic goals.
Recent Tutoring Session Reviews
"Worked on Chapter R of her College Algebra course, particularly:
- Number line and interval notation;
- Order of operations;
- Exponent rules such as multiplication, division, and raising to a power;
- Scientific notation; and
- Polynomials, including FOILing and factoring."
"We did some preliminary work on his research paper on Dante's Purgatorio. Mostly, he needed study skills help at this point: learning to ask questions, use a dictionary, take notes, and think about themes. We also talked about thesis statements."
"Today we reviewed the results of the student's most recent math test.  Her overall math grade is far higher than either the student or the parent thought it would be.  Because of this we completed her math homework, I checked it, and then we shifted the focus onto science.  She has a test next Thursday, so we worked through the review as well as made flash cards for key vocabulary.  Our plan next Monday and Wednesday is to continue reviewing the text, review the flash cards, and take the practice test.  I think in addition to knowing the information in the chapter we are working on her confidence.  She has low confidence in math and science in general, which we are working to overcome.  After the text next week we are going to review the information in the previous chapter in order to begin preparing for the midterm."
"Session with the student. We went over a test review today for an exam she will have next week. The material covered: sine, cosine, tangent, csc, sec, cot, coterminal angles, reference angles, converting degrees to radians and radians to degrees, etc. I feel that she understands the material well and should do good on her test."
"We worked our way through a practice assessment, keeping the focus and having answers that are 'short, sweet, and to the point'.  We also went over some study tips and went through a quick overview of the chapter for her upcoming test."
"The student and I went over the Math section of the diagnostic ACT that she took. At the end of the session I gave her a lot of strategies that she could use for the different sections - we went over some of them in more detail than what was written on the page."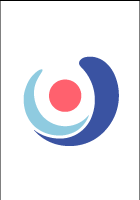 "First session with the student. Talked about basic principles for writing a paper with a consistent through-line: good topic sentences, consistency of scholarly tone, and a conclusion that sums up the point of the paper. Good session."
"The student is a Junior this year and is set to take the SAT in October. He feels very confident on the English and Reading sections so he just wants help in math. Today we completed 1 and a half sections and I left the rest of the sections for him to complete on his own over the course of the week."
"Today we tackled the writing section;  the student  felt moderately good about this section, but in review there were a number of errors and dubious decisions. We went through the diagnostic section and answered each question, noting key words and concepts to look out for. At the end of the lesson,  the student  completed one of the practice drills. She answered these questions quickly and much more confidently than before. Next weekend we will continue to work on the drills in the writing section, then move on to reading. For homework,  she should review the key math concepts identified in our session yesterday."
"The student and I began to talk about exponential functions. We talked about the set-up for the function and where each piece goes in the function. We worked through numerous word problems where we had to use the information to set-up the function, and then use that function to answer more questions. I tried to explain that "x" was usually an amount of time or the independent variable."
"Today we started preterite tense and verb conjugations, and the student is quickly memorizing the new verb endings. So during the session, as we went over homework and other texts, we put extra emphasis on vocabulary and some of the more simple usage issues she hasn't been taught or exposed to, having skipped Spanish 1.  Lydia's doing excellent work in the class, and the vocab will come with some basic memorization and more exposure."
"During our last tutoring session this semester, I helped the student prep for her final exam in first semester Spanish 3. We spent the majority of the session going over concepts that still remained unclear for her, focusing on verb conjugations and being able to identify tense from conjugation and vice-versa. We also reviewed key phrases included in her cultural and lecture vocabulary over the course of the semester. She seemed comfortable with her skill level going into the test and decided to focus more on the material she was less confident in as her main study guide."
Call us today to connect with a top
Austin Tutor
(512) 299-3388
Nearby Tutors:
Thousand Oaks Tutors
,
Windcrest Tutors
,
Hollywood Park Tutors
,
Helotes Tutors
,
Leon Valley Tutors
,
Alamo Heights Tutors
,
Kirby Tutors
,
Converse Tutors
,
Scenic Oaks Tutors
,
Universal City Tutors
,
Schertz Tutors
,
San Antonio Tutors
,
Boerne Tutors
,
Fair Oaks Ranch Tutors
,
Bulverde Tutors
Nearby Cities:
Thousand Oaks Tutoring
,
Windcrest Tutoring
,
Hollywood Park Tutoring
,
Helotes Tutoring
,
Leon Valley Tutoring
,
Alamo Heights Tutoring
,
Kirby Tutoring
,
Converse Tutoring
,
Scenic Oaks Tutoring
,
Universal City Tutoring
,
Schertz Tutoring
,
San Antonio Tutoring
,
Boerne Tutoring
,
Fair Oaks Ranch Tutoring
,
Bulverde Tutoring