We are open Saturday and Sunday!
Call Now to Set Up Tutoring:
(832) 748-1733
Work With The Perfect Tutor For You
Our interview process, stringent qualifications, and background screening ensure that only the best tutors in League City, TX work with Varsity Tutors. To assure a successful experience, you're paired with one of these qualified tutors by an expert director – and we stand behind that match with our money-back guarantee.
Receive personally tailored lessons from exceptional tutors in a one-on-one setting. We help connect you with in-home and online tutoring that offers flexible scheduling and your choice of locations.
League City is a city located in Galveston County, Texas. It has a population of 83,600 residents and is part of the Houston Metropolitan Area. Residents of League City are approximately 30 minutes from downtown Houston, making it easy to commute to and from work.

Residents of League City are primarily serviced by the Clear Creek Independent School District, with the exception of a small portion of the town who attends Dickinson or Santa Fe Independent School Districts. The city is home to Clear Falls and Clear Springs High Schools, which are both ranked in the top 200 institutions in the state. League City tutoring lets you receive private instruction, either in-home or online, for your class or test prep today. You could work to try to get ahead of the competition by taking advantage of tutoring in League City, TX, so that you can get started on your career plan.

If you are intending on studying at a college or university, San Jacinto College and the College of the Mainland are both located in League City. In addition, you are half an hour away from institutions like the University of Houston or Rice University. To try to have an edge on the competition and potentially increase the chances of getting into the best schools, the League City tutors specialize in private test prep tutoring and instruction, both online and in-home.

League City is a relatively quiet community which is quite family oriented, but because of its location between Galveston and Houston, you shouldn't have trouble finding areas of entertainment. If you are looking for something to do within the city, consider spending a sunny day at Helen's Garden. This botanical garden has a number of beautiful exhibits, and you can easily get your exercise for the day through the various walking trails around the facility. Another place that families go to spend the day is Walter Hall Park. If you are interested in playing sports, picnicking, or just relaxing in a grassy field, this park is perfect for you. Also, be sure to stop by Nana's Attic, a small-town country store, to buy unique crafts and home cooked food and snacks.

If you're looking to spend the day near the ocean, Galveston Beach is an excellent place to swim and sunbathe. The two popular beaches are Stewart Beach Park and East Beach. You can even visit Schlitterbahn Galveston Island Waterpark, a theme park with a number of rides and waterslides. Since it's an indoor facility, it is open all year and is heated during the winter.

One-on-one tutoring lessons are a great way to get the assistance you need to try to succeed. You can work to keep up with your studies with online tutoring in League City, TX, for your courses or test prep.
Recent Tutoring Session Reviews
"The student did not have any homework, and he mentioned that his quiz went well on Friday. So, we decided to practice problems from a released Algebra End-of-Course exam in preparation for testing in a few weeks. I encouraged him to review each problem on the test and identify which ones he felt comfortable enough completing (i.e., by marking them with a star) and the ones he felt as if he did not know how to do (i.e., by boxing those items with a square). We worked through almost half of the test and reviewed the following concepts: parallel line properties, calculating slope and y-intercepts (he may need more review of this concept), solutions to systems of equations (he may need more review of this concept), distance/rate/time formula, identifying vertices and lines of symmetry for quadratic formulas, calculating perimeter using expressions, simplifying expressions, identifying domain and range of functions and graphs, process of elimination, writing and solving equations from word problems, properties of parabolas and graph changes (he may need more practice with this concept), and re-writing equations of lines in standard y = mx + b format (he may need more review of this concept). He expressed that this review was really helpful and that he would try to work through some of the remaining problems before our next session. He was very attentive and asked several questions for clarification during the session."
"I did casual assessments and worked with the student on subtraction strategies, using her strength with addition to help her with understanding mechanics."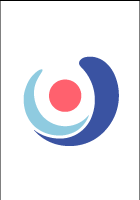 "The student talked about traditional holiday customs in Korea and how they compare to American and Mexican traditions in the U.S."
"The student and I met today to go over the outline for a presentation she has to give on her portfolio topic. She is required to create a PowerPoint presentation that explains the various social media communications strategies she would utilize if she were the PR person handling the crisis. We identified who the users were of each platform, and some of the messages that she will try to convey."
"We worked on radicals and word problems. The word problems involved rates. Some of the rates were volume/time problems and some were work/time problems. They often involved two different rates. The radical problems often involved equations, but sometimes they were simplification of radical or rational exponent problems."
"During this session, the student completed his study guide for his test coming up on Friday. After he finished each page, I checked each problem and marked the ones he got wrong. I reminded him how to do the ones he missed, and he attempted them again, getting them correct this time."
"In this session, we reviewed using points in the coordinate plane to determine the 6 trig identity ratios. We reviewed these problems through the homework assignment. The student initially had problems finding the missing side of the triangle, but eventually caught on began doing them correctly."
"We covered working with logarithms and taking the derivative of equations with natural logs and e. We also covered solving word problems that involve e and the natural log. The student has a good grasp on this section of his calc class."
"We split the session between physics (adding some sentences about momentum to the student's egg drop essay) and algebra - reviewing simplifying/ operations with radicals and solving radical equations. She was very focused on the physics essay, and she is doing well with the algebra concepts."
"In class, the student learned about calculating simple interest using the equation i=prt. We worked on understanding what principal is, and recognizing which parts of the story problem correspond to the variables. After working some problems, her understanding of the material was hugely improved!"
"The student is definitely trying more, which is a big improvement from when we started, so that's a good thing. She seems to be trying hard, so there's progress there. We worked on English since she's taking that test tomorrow. As far as content, she seems to understand the readings. Her typing speed is a bit slow, so I suggested some online courses to help with that. Slow typing might make it harder to finish online work quickly, and I was afraid it might add some extra pressure to the testing. I think she'll end up doing okay on the tests, much better than she might have at the start of the year. So far, so good!"
"We continued covering plants during this session. Topics included primary and secondary growth, transport of water and nutrients, parts of a flower, aspects of fertilization, pollination, and self-defense mechanisms. In many cases the students recalled points that they remembered from class and were able to give examples. They did not seem to struggle at all, presumably since the material itself was previously covered in class."
Call us today to connect with a top
League City Tutor
(832) 748-1733
Nearby Cities:
Sugar Land Tutoring
,
Pearland Tutoring
,
Texas City Tutoring
,
Friendswood Tutoring
,
Rosenberg Tutoring
,
Alvin Tutoring
,
Angleton Tutoring
,
Dickinson Tutoring
,
La Marque Tutoring
,
Richmond Tutoring
,
Seabrook Tutoring
,
Webster Tutoring
,
Santa Fe Tutoring
,
Hitchcock Tutoring
,
Manvel Tutoring