Call Now to Set Up Tutoring:
(512) 299-3388
Work With The Perfect Tutor For You
Only the best Brushy Creek tutors are able to work with you. The tutors go through a rigorous interview, possess excellent teaching skills, and pass a background check. From this elite group, an expert director will help you find the best tutor to meet your individual needs – and we stand behind your satisfaction with our money-back guarantee.
Receive customized Brushy Creek tutoring in the comfort of your own home or online at times that are convenient for you.
Located just 20 miles north of downtown Austin, the town of Brushy Creek, Texas, combines the advantages of urban convenience with the peace and tranquility of suburban life. This town of just over 15,000 residents offers easy access to many of the attractions that make the Texas Hill Country one of the most vibrant places to live in America.

Many of the students from Brushy Creek go on to one of ten middle schools and, eventually, one of the five high schools in the Round Rock Independent School District, like Westwood High and Round Rock High School. Some of these students look forward to continuing their education at the nearby University of Texas at Austin campus or at Texas State University at Round Rock.

An expert Brushy Creek, TX, tutor might be an asset to anyone who wants to work to get into a top college or university. Private instruction and test prep from tutors in Brushy Creek, through either online or in-home tutoring, could provide a chance to get into these elite schools. The demand to get into these schools is among the highest in the state, so a private tutor could give students a decided advantage when it comes time for the admissions process.

Brushy Creek residents can enjoy the best of both worlds. They can surround themselves with the natural beauty of several parks, lakes, and green spaces, or take in the wealth of fun and exciting activities the area affords them. Baseball fans can attend a Round Rock Express game at Dell Diamond. Food lovers can enjoy selections ranging from homestyle cooking at the Copper Top Tavern, to handmade sashimi at Sushi Ocean, to the eclectic offerings at Donuts and Tacos.

A fun way to work off those calories can be found at the Cat Hollow Disc Golf Course. This park allows players to test their accuracy by throwing the popular plastic toys over long fairways and through densely-packed trees.

An enthusiastic Brushy Creek, TX, tutor is eager to help you in your private test prep instruction, whether the tutoring session is in-home or online. To potentially improve your score on that important exam, take advantage of an online or in-person tutoring session with a Brushy Creek, TX, tutor who is skilled in test prep for students at all levels.
Recent Tutoring Session Reviews
"The student just finished reading and discussing a short story in his Spanish class.  Although he did not have his official essay assignment, he began writing out some ideas and reflections on the story.  We spent the majority of our time practicing oral conversation, though, in preparation for an anticipated oral presentation on various issues related to Mexico, including politics, the economy, history, culture, food, and sports."
"The student  and I reviewed two of the questions that she had missed on her Chemistry quiz and then worked out problems relating to the remainder theorem so she would be ready for her Alg2 test tomorrow. We solved problems using synthetic and long division with an emphasis on synthetic division since that was the area where she needed more help. Our goal is for her to get an A on her test tomorrow."
"We went over the essay portion of the AP in much greater detail. I had her explain it to me and then how she would use it in her paper. We did basically the same thing for the free response questions. I had her outline her arguments for each question she would have chosen. We went through some practice multiple-choice questions as well, just to make sure she has it down pat."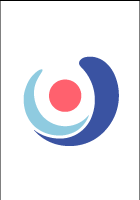 "The student and I did problems about circles. Topics included angles of inscribed circles and intercepting chords, tangent, and secant lines and arc length measures. She remembered some things and asked plenty of questions when she needed to. We worked on picturing only the necessary components and she found it made the problem look more manageable."
"Today I helped him to study for his science exam which was on the Bohr Model and The Lewis Dot Structure. We focused mainly on the Bohr since that was where his teacher placed the emphasis in his class. I am so proud of the student. He received 85% on his Math exam that was held on May 25th."
"We covered reading comprehension.  She did very well. She performed so well, I didn't want to waste her time covering things she seems to be grasping well.  If she puts in time working practice sections/questions (the best way to improve speed in my opinion), I think she will be able to reach her goal."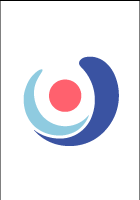 "We were able to get the student started on his chemistry and geometry homework, as well as some chemistry quiz preparations. Besides whatever is assigned by the school, the student will spend the weekend getting organized, going through his notes and handouts and organizing them in the new notebooks and folders that were just purchased for him. He will also do simple things like putting the date on every handout and assignment, and making sure he knows what was in-class work, homework, etc."
"Went over a review sheet that dealt primarily with vectors. The student learned how vectors are added and subtracted, how to express vectors in component form, and how to relate their component form to their angle and magnitude. She was already familiar with a few basic things, like vector operations, but by going over some examples and illustrations she was able to gain a better understanding of vector math concepts, and she'll be able to complete problem sets on her own."
"We started by reviewing the first exam from last Thursday. In particular, we reviewed a problem which went over the derivatives of Glyceraldehyde. We then covered lecture slides on signal transduction, which was an overview of the different mechanisms of signal transduction (G-Protein, cytoplasmic receptor, tyrosine kinase, and ligand-gated ion channels)."
"We continued our work in mathematics today. The problems that we worked on focused on converting measurements. The student showed so much improvement today. I was very impressed with her. She really grasped the concepts and was able to apply them in many different scenarios."
"Today we did a few practice word problems. We practiced pulling the important information out of the paragraph and then practiced deciding what operations we needed to do to answer the questions. These questions were challenging for the student, but I think our session today was helpful to her. We then did some practice area and perimeter problems. The student worked through these problems quickly and confidently."
"With the student, I went over some more literary terms and then started a book with her that is slightly above her level to go over some new vocabulary and work on reading comprehension. I had her switch between working on a parts of speech exercise and practice questions (analogies, logic problems, etc.)."
Call us today to connect with a top
Brushy Creek Tutor
(512) 299-3388
Nearby Cities:
Thousand Oaks Tutoring
,
Helotes Tutoring
,
Leon Valley Tutoring
,
Converse Tutoring
,
Scenic Oaks Tutoring
,
Universal City Tutoring
,
Schertz Tutoring
,
San Antonio Tutoring
,
New Braunfels Tutoring
,
Cibolo Tutoring
,
Lakeway Tutoring
,
Boerne Tutoring
,
Floresville Tutoring
,
Fair Oaks Ranch Tutoring
,
Bulverde Tutoring