Call Now to Set Up Tutoring:
(210) 307-4144
Work With The Perfect Tutor For You
Accomplished Alamo Heights tutors meet our exacting qualification requirements, pass a multi-step interview process, and undergo background screening. One of Varsity Tutors' expert directors helps to pair you with a qualified tutor to ensure the best possible match – it's even backed up with a money-back guarantee.
Personalized lessons help you learn best in an environment where you're comfortable, on your own schedule, both in-home or online.
The city of Alamo Heights, Texas, is located within the city limits of San Antonio, just a few miles north of the downtown business district. This bedroom community of just over 7,000 residents is part of one of the oldest neighborhoods in San Antonio. Alamo Heights also has some of the finest restaurants, museums, and retail stores in the city.

Although the city is completely surrounded by San Antonio, Alamo Heights has its own independent school district. The district has one high school, Alamo Heights High School. Tutors in Alamo Heights, TX, might give you a boost through flexible online tutoring and help with test prep. Many professional tutors have extensive experience as classroom teachers, so they understand the difficulties you may face in your classes. Alamo Heights, TX, tutoring lets you receive private instruction, either in-home or online, for your class or test prep today.

A portion of the University of the Incarnate Word campus also lies within the Alamo Heights city limits, while the Trinity University campus is only a mile away. With the assistance of tutors in Alamo Heights, TX, students might be able to improve their chances of acceptance into the nation's top colleges and universities, such as UIW and Trinity.

The convenient location of Alamo Heights allows residents to enjoy numerous activities. Olmos Basin Park, which hosts a number of baseball and softball leagues, lies along the city's western edge. Just across Tuxedo Avenue on the city's north side, Quarry Golf Club features a challenging course and a full pro shop. Another great golf destination, the San Antonio Country Club, abuts the city's southeast corner.

For those who enjoy the peace and quiet of nature in the middle of the city, the Headwaters Sanctuary offers a scenic urban landscape. Culture lovers can visit the McNay Art Museum just east of Alamo Heights, or the Witte Museum on the south side. Brackenridge Park, home of the San Antonio Zoo, is also just south of the city. Fine dining and shopping are available at the Shops at Lincoln Heights and the Alamo Quarry Market on the city's north side.

Are you looking for private instruction to help you get into your top college? Online or in-home test prep tutoring in Alamo Heights, TX, is available to help you meet your goals.
Recent Tutoring Session Reviews
"Today we made great strides on the student' math skills. We worked through an online worksheet on basic, one step algebra problems. Now the student can solve 1 step algebra with high consistency. I think it really boosted his confidence."
"Performed organizational work with client, reviewed in-class and homework note taking, and forecast upcoming assignments. Discussed student's progress and areas of needed improvement with his father."
"We first began by reviewing the practice exam that he had recently taken. His score has improved some but he still has more room to grow. His weakest area is still the critical reading section. I have noticed that the reason he misses half the questions is because he does not know the vocabulary and so I have recommended that he focus on learning those words. I believe that it will significantly improve his reading score."
"Practiced English section of the ACT with timing. Reviewed student's performance on the Reading Comprehension section that she worked on between sessions. Looked over mathematics sections and returned to all problems that student previously missed to make sure she now understands the problems."
"The student and I reviewed and discussed his outline for a future paper. Additionally, we went through a handout I made for him based on his common mistakes on the GRE practice (the handout covered punctuation, possessives, who/which/that). Together we went through English and reading practice sessions in his ACT prep book and talked about tactics and common concepts."
"The student and I went through more word problems with fractions (which she showed great improvement in), percentages, ratios, and averages. She is still having some trouble with the percentage problems so I gave her some practice problems to work through before her upcoming test. We also worked through some writing improvement and sentence completion questions, which she did very well on."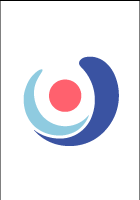 "We began our session tonight by reviewing the essay that the student wrote for homework. It is much improved from her previous efforts as she is incorporating the necessary elements for a higher essay score.   When she took the test last time, she did extremely well on the writing multiple choice but received a score of 7 on her essay.  I believe that she's capable of a 9 or 10, which will bring her writing score up considerably. We spent the majority of our time on math.  She does very well on the homework, but she continues to work a bit slowly.   She gets the vast majority of the questions correct, but I'm trying to help her move a bit faster so that she might answer one or two more questions per section."
"We were able to go over briefly the reactions of aromatic compounds, which was chapter 15. And we mostly covered material about aldehydes and ketones, and the nucleophilic addition to the carbonyl group. We went over how to organize the material by properly writing it down in order, color coding each chapter, and writing it in simpler terms. The student also learned nomenclature by breaking down the names into smaller parts and drawing each part separately. Overall, it was a very good session, and the student is making good progress.  "
"The student and I continued working on Algebra. We focused on transforming system of equation word problems into equations that he could solve with previous methods. I also showed him how to solve systems of equations by using the matrix function on the calculator."
"There was marked improvement on her physics test from previous exams. I found this session to be particularly productive. We read the section, took notes together on the material and did the review questions to make sure she understood the concepts. We then proceeded to her homework questions that covered definitions, practice, and conceptual problems. Introducing/summarizing the material first, then showing her how to approach problems was effective, as she was able to solve most of the homework problems on her own. She had some issues relating concepts in words, but was able to do the math problems independently. Moving forward, we should utilize this approach as opposed to her reading and doing homework on her own then having to explain on the back end why she made certain mistakes. This reduces confusion and her reverting to the way she taught herself to solve the problems."
"For the first 30 minutes we went over his spelling. The remainder of the session we focused on drilling on his chapter test for science on volcanoes. We did different quiz games, drawing diagrams of the different types of volcanoes, and other reviewing methods."
"Covered American history, force and motion, area, and grammar. I saw scores in grammar to note progress. No concerns for this session"
Call us today to connect with a top
Alamo Heights Tutor
(210) 307-4144
Nearby Cities:
Thousand Oaks Tutoring
,
Windcrest Tutoring
,
Hollywood Park Tutoring
,
Helotes Tutoring
,
Leon Valley Tutoring
,
Kirby Tutoring
,
Converse Tutoring
,
Scenic Oaks Tutoring
,
Universal City Tutoring
,
Schertz Tutoring
,
San Antonio Tutoring
,
Cibolo Tutoring
,
Boerne Tutoring
,
Fair Oaks Ranch Tutoring
,
Bulverde Tutoring