We are open Saturday and Sunday!
Call Now to Set Up Tutoring:
(617) 947-9800
Receive A High-Caliber Tutor
Only the best Gloucester tutors are able to work with you. The tutors go through a rigorous interview, possess excellent teaching skills, and pass a background check. From this elite group, an expert director will help you find the best tutor to meet your individual needs – and we stand behind your satisfaction with our money-back guarantee.
Exceptional tutors individualize all lessons to address students' specific academic needs. Tutors provide personalized, one-on-one tutoring in the comfort of your home, online, or wherever is convenient for you.
Gloucester, Massachusetts, has a population of approximately 29,000 residents. It is called "America's Oldest Seaport" because of its vital role in the fishing industry.

The only high school in Gloucester is Gloucester High School, which is based in the Gloucester Public Schools District. You can work towards your degree at Endicott College, Gloucester, a four-year institution listed as one of the best colleges in the northern United States by U.S. News and World Report. With private test prep instruction via in-home or online tutoring in Gloucester, MA, you can potentially improve the chances of getting into these top schools. With the assistance of tutors in Gloucester, MA, you are able to pursue acceptance into the nation's top colleges and universities.

Figure skating is one of the most popular sports in Gloucester. It is home to the Cape Ann Figure Skating Club. You can join the club to skate for fun's sake or to compete in exhibitions at the Talbot Rink. Want to be part of the club, but don't know how to skate? No need to worry since the club offers ice skating lessons for people of all ages.

Take a load off or play some games at Stage Fort Park. The park has a historic background since it is located on the site where Gloucester's first settlers had been in 1623. It has a sand volleyball court, tennis courts, a baseball field, picnic tables, and more. Residents congregate during the summer seasons to watch outdoor concerts and fireworks, and you can as well. If you have a dog, you can bring it along, but it needs to be kept on a leash. Perhaps your dog wants a break from its leash. Go to Gloucester Dog Park so that it can run around in open spaces and play through the dog agility course. Check out Magnolia Woods for a serene outdoor experience. You can engage in bird watching and view the surrounding wildlife as you stroll along the trails. During the winter months, you can participate in cross country skiing. Educate yourself about Gloucester's history at the Cape Ann Museum. The museum displays collections of its early days in the fishing industry and artwork from 19th century local and visiting artists.

A private Gloucester tutoring session can give you expert in-home or online instruction to potentially help you improve in your test prep or course. Finding excellent Gloucester tutoring online might help a great deal with test prep.
Recent Tutoring Session Reviews
"We reviewed previous midterms in preparation for the final exam on Friday. We discussed problems involving consistency and sufficiency for estimators, joint PDFs, and order statistics."
"She has a bunch of practice AP problems to go over. We spent a bit of time going over some multiple choice, but we spent the majority of our time going over free response. She can do pretty much anything. I showed her how to make some of those steps on the calculator easier as well as showing her how to check her work."
"We went over problems from a worksheet the teacher had given the student that hadn't been assigned yet (potentially a future homework assignment). All problems had to do with the distributive property and we worked on simple equations that only needed reduction, to story problems that involved plugging in an equation for one variable and distributing that, to equations with distribution on one or both sides of the equation. He struggled a little with remembering what to do when adding like terms when one consists of just the variable (such as -x) or when distributing a negative through parentheses, but when I reminded him that in both cases he could write a one in front of the variable or parentheses to better visualize the equation, he quickly figured out what he needed to do."
"We covered the material that the student is going through in class. We went over nth roots, rational exponents, and multiplying/ dividing and adding/ subtracting exponents. We went through some practice problems involving all of these subjects. He seems to be familiar with all of the material covered and pretty well prepared for a test on them."
"The student and I met today to go over the plan for her situation analysis. She had been given an outline of the important sections so we looked at the various points she would need to cover for each of these, for her specific case study. Together we looked through the annual reports of a real company, which has some very useful information that she can make use of, plus we looked through a few more interviews and articles. At the end she had a pretty solid structure for her analysis, plus I suggested reading chapter 10 of her textbook that will provide her with the relevant language and concepts to tie in her case study to the overall course."
"We covered melting point, boiling point, and completed a storyboard project. The student did well making science test corrections. The items involved melting point and boiling point. One item presented a table with the boiling and melting points of water, gold, and aluminum. She was able to identify the correct answer to the item. She identified what one observes when water reaches its boiling point. She also identified the materials needed to conduct an experiment about the boiling point of water. She also knew that temperature must decrease for water to freeze. She constructed a storyboard project on a book about a Native American young lady that was stranded on an island. Her project met all the criteria indicated on the rubric. She had a positive attitude towards the material covered. She did very well this evening."
"The student completed the homework she has for her other SSAT tutor. We worked on analogies and reading today. There were two analogy lessons and the first was pretty challenging, but the second she found to be much easier. It was mostly about degree relations of things. It is helpful to make sure she slows down and thinks carefully through all of the choices rather than going with her first instinct before reading all of the choices."
"We went over how to factor out second degree polynomials in order to solve for x. We also covered how to form a polynomial by using given zero values. The student was struggling with the thought of imaginary numbers. I explained how i is simply the square root of -1 and I walked her through it. I left her some notes on how I managed to solve the problem so she can look back at them as needed."
"The student was assigned a treehouse design project. We covered geometric ideas like Pythagorean theorem and area of a circle to figure out the dimensions of the house and various features (e.g. slope of wheelchair ramp, size of support beams, etc.)."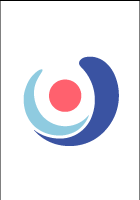 "We went over several problems from the student's AP calculus practice test book and focused on indefinite and definite integrals. Most of the problems involved u-substitution, and she is becoming much more proficient with the procedure."
"This session with the student went extremely well. I forced him to become organized by requiring him to write a study guide for his next exam on Friday. We will see how this helps him do."
"We reviewed parametric functions, polar functions, and series functions including Taylor series and polynomials. We practiced finding the radius and interval of convergence for a power series using the ratio test and the three ways it may converge. We reviewed some of the other tests for convergence in addition to the ratio test such as the alternating series test and the p-series test. We went through using Taylor's theorem to find the maximum error and the Lagrange error bound for a Taylor polynomial. We talked about how to find dy/dx for both parametric and polar equations, and we practiced using the derivative dy/dx for a polar function to find where the graph has any vertical and horizontal tangent lines. The student is doing well generating a Taylor polynomial for a given function, and he is doing better finding the maximum error for an approximation using the Taylor polynomial of n-th degree. He is also doing better working with polar functions."
Call us today to connect with a top
Gloucester Tutor
(617) 947-9800
Nearby Cities:
Framingham Tutoring
,
Westminster Tutoring
,
Providence Tutoring
,
Worcester Tutoring
,
Nashua Tutoring
,
Warwick Tutoring
,
Cranston Tutoring
,
Woonsocket Tutoring
,
Leominster Tutoring
,
Fitchburg Tutoring
,
Marlborough Tutoring
,
Franklin Tutoring
,
Central Falls Tutoring
,
New Hampshire Tutoring
,
Rhode Island Tutoring