Call Now to Set Up Tutoring:
(617) 947-9800
Work With The Perfect Tutor For You
Our interview process, stringent qualifications, and background screening ensure that only the best tutors in Lawrence, MA work with Varsity Tutors. To assure a successful experience, you're paired with one of these qualified tutors by an expert director – and we stand behind that match with our money-back guarantee.
Skilled tutors develop lessons to meet your individual needs. One-on-one tutoring sessions are held at a time and location of your choosing.
Lawrence, MA, is located in Essex County in the northern part of the state. It is a city that has a population of over 95,000 people and once was home to the famous poet Robert Frost. Lawrence is only about 25 miles north of Boston. It is a great city, built in the 1840s, with a thriving industries that relied on the strength of the Merrimack River to run their mills. Lawrence is also known as the "Immigrant City," having a very high population of residents who were not born in the United States. This gives the city a very culturally diverse feel, with great dining options from all over the world right in its local restaurants.

There are 32 public schools in Lawrence, including several charter schools. They are managed by the Lawrence Public School System. The system includes Community Day Charter Public School and Lawrence High School. Connecting with a Lawrence, MA, tutor is one way to try to get an edge on the competition and put yourself in a position to get into the most prestigious schools. Lawrence is also home to three colleges/universities. For students looking to further their education beyond high school, expert online tutoring from Lawrence, MA, tutors could help you work towards success in your test prep and coursework. Private tutoring in Lawrence, MA, for test prep instruction, which is available online and in-home, is a great way to make the effort to try to get accepted into and excel at an elite school.

There is a lot to see and do in Lawrence. Visitors can take a walk or ride on the Spicket River Greenway. It is a 3.5-mile paved trail that connects parks and neighborhoods along the riverfront. The Merrimack River has a large public access boating program called Greater Lawrence Community Boating. It provides boating opportunities, including a summer rowing team, classes to learn to row, and competitive rowing. There are also courses in sailing held for anyone age nine and up. Den Rock Park, just outside Lawrence, is a wooded preserve that includes over 120 acres of walking trails, access to the Shawsheen River, and various scenic areas and overlooks.

Hoping to further your education through private instruction? If you are looking to relocate to Lawrence, or you already live here and need assistance with coursework and test prep, Lawrence, MA, tutors are available to students in the area. Tutors can either work with you in-home or online with whatever tutoring needs you have.
Recent Tutoring Session Reviews
"I met the student for our third session preparing for his 2nd stat test.  We were able to finish up working on scatterplots, correlation and regression.  We also made good progress on probability basics.  Next session we will focus exclusively on probability."
"Today we worked on ACT science data representation passages and practiced reading various charts and tables. I gave the student an ACT science vocabulary sheet and she will take a quiz on some of the words in the next week or so."
"The student and I reviewed for her Calculus test tomorrow.  She worked on evaluating limits numerically, graphically, and analytically.  We also talked about properties of limits and how to use them to evaluate difficult limits.  Finally, we talked about discontinuities - removable (holes) and non-removable (asymptotes and jumps).   She learned how to identify them both algebraically and graphically."
"The student and I did practice problems in sentence completion and reading passages for the SAT. We went over problems that he missed, and I covered some test taking skills. We focused on how to find key words in sentence completion problems, how to eliminate wrong answers, and how to pick out the important themes in reading passages. I suggested that he make vocabulary flash cards with the words we encountered that he didn't know already. We scheduled to meet next on Thursday, September 27th."
"Today we worked on the student's Anthropology paper, due Friday.  She has to write a 5 page film review of the assigned movie.  We completed a draft all but the introduction and the conclusion, which she will write on her own."
"We shoehorned this session ahead of our usual schedule to make sure the student was fully prepped for his test tomorrow. We covered his two most recent chapters, on Europe between 1815 and 1848, in a quick review. We also agreed to do a massive final review on this coming Monday before his final exam on Tuesday."
"During today's session, we went over the other half of the exam, focusing on math and verbal. It seems that she is having trouble especially with geometry when figures are present. When the diagram comes with "figure not drawn to scale", the student should redraw the figure as described in the description. If it does not say that, she should take advantage of the figure and use it appropriately. In verbal, I asked her to explain what she thought the passage discussed and I went over points that she was off in. After making sure that she understood the passage, she was able to better answer the questions and answered them all correctly. We will continue working on her weakness but will not fall behind on keeping up her strengths."
"Geometry: We completed the student's homework assignment on mirrored planes. She seemed to understand everything we went over really well!
Biology: We came up with a topic for her final biology project on Biomes. We then did some research on the topic and started making an outline for her poster.
We discussed our one "medical term" of the week: Ischemia"
"This week, the student and I reviewed English and writing, then worked on science for the last hour. Since she is testing on Saturday, I wanted to make sure we touched on each subject we've been working on. We also went over test strategies. She seems confident and should do well! She is scoring around 22 to 25 on her practice tests."
"The student and I worked through a lot of practice problems for verbal reasoning and reading comprehension. She did well in both sections. We talked a little about strategy."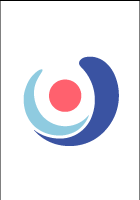 "We talked about what the student found challenging when she took the SAT in November. Based on this, we mainly focused on writing multiple choice and reading sections. We discussed specific grammatical principles (to be expanded on in future sessions) as well as overall test-taking strategies."
"The student and I worked on her history homework today and also came up with a study guide for the Italian test she has to study for. She successfully has implemented the binder organizational tools, so organization-wise she is doing much better."
Call us today to connect with a top
Lawrence Tutor
(617) 947-9800
Nearby Cities:
Framingham Tutoring
,
Westminster Tutoring
,
Providence Tutoring
,
Worcester Tutoring
,
Nashua Tutoring
,
Warwick Tutoring
,
Cranston Tutoring
,
Woonsocket Tutoring
,
Leominster Tutoring
,
Fitchburg Tutoring
,
Marlborough Tutoring
,
Norwich Tutoring
,
Franklin Tutoring
,
New Hampshire Tutoring
,
Rhode Island Tutoring