We are open until 8pm!
Call Now to Set Up Tutoring:
(617) 947-9800
Work With The Perfect Tutor For You
Our interview process, stringent qualifications, and background screening ensure that only the best tutors in Cranston, RI work with Varsity Tutors. To assure a successful experience, you're paired with one of these qualified tutors by an expert director – and we stand behind that match with our money-back guarantee.
Personalized lessons help you learn best in an environment where you're comfortable, on your own schedule, both in-home or online.
Cranston is a historic city in Rhode Island, and it has received awards and recognition from numerous sources. Money magazine and 24/7 Wall St website both ranked this community as one of the country's best places to live, and CQ Press named it as one of the 25 safest cities to live in. During the early 1770s, town meetings were conducted in several of the city's taverns to vote in favor of opposing the British in the Revolutionary War.

Cranston High School East and Cranston High School West are both secondary institutions that you can attend in the area, and both are managed by the Cranston School District. Tutors in Cranston, RI, will motivate you to try to achieve the best possible outcome in your course or exam.

The city hosts many respected colleges with great academic programs, including Rhode Island College, Community College of Rhode Island, Rhode Island School of Design, and Providence College. Conveniently, Cranston tutors offer both online and in-home private test prep tutoring with personalized instruction to try to help students succeed at the best schools. Whether you are going to a prestigious elite university or a community college, private online or in-home tutoring and instruction from a Cranston tutor is a good idea to help you with your test prep and courses.

You'll find a variety of great attractions and places to visit in Cranston, and you'll always be able to find something to do during your free time. Try spending a day at the Garden City Center where you can enjoy the well-maintained landscapes and flowers and peruse the inventory of a number of charming stores. A great neighborhood to explore in Cranston is Pawtuxet Village, where you can enjoy the waterfront and visit several good restaurants and ice cream shops. The Governor Sprague Mansion is a historic and beautiful home. You'll learn more about the history and culture of the area after spending time here.

An assortment of enchanting libraries are present in Cranston, and you're sure to find something unique about each one. The William Hall Library has a great collection of books, and you can admire the building's old architecture as you read. The Central Library is also worth investigating, and it has the latest books, magazines, and DVDs for you can enjoy.

You'll benefit from living in such a lovely city, and you have the opportunity to excel at one of its schools. Tutors in Cranston, RI, who offer tutoring sessions either in-person or online, can provide you the test prep assistance to potentially improve on test day.
Recent Tutoring Session Reviews
"We discussed the student's proof project, and then we looked over some of her materials for her test the next day. The test covered proofs and 15 postulates and theorems regarding angle relationships."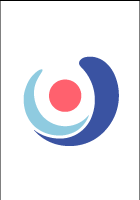 "The student still has some difficulty with stoichiometry. She has trouble correctly recognizing what ratios to use and making sure the numbers match the correct units. We did a couple of practice problems to help her understand the thought process when doing stoichiometry. We also briefly went over electron configurations. She seemed to understand this concept very well."
"We met this morning to go over the practice problems I had assigned the student last night. She had gotten a majority of them correct. Some of the harder ones, or ones on less covered topics, she needed help understanding. She was able to get the answers easily."
"The student and I went over two sections today! The section he wanted to review used concepts from a previous section that I was unable to go over with him, so we covered that first. That section had to do with reaching the conclusion that two triangles are congruent, in order to say that their corresponding parts are congruent (if the proof asks for a specific line or angle) the next section then went on to use this same concept, but with a triangle that might have another triangle inside of it, thus adding a bit more to the complexity. This was a harder session. I would like to review this more with the student, as I feel he grasped some concepts but struggled a little. However it was very productive and I was able to expose him to the harder proofs that geometry may bring. I incorporated study skills, mainly to try out problems and ask me if he didn't understand something so that I can get a better bearing on where he is at and so that he can also get some practice with the material in."
"The student has a science test tomorrow so we began with her review sheet. Her test covers displacement, distance, speed, acceleration, velocity. There is a lot of basic math on this test. I reminded her that the units should make sense (meters, km, or miles for distance, not seconds) and can assist her on the test. We went over some example word problems. I advised her to draw a small diagram for the word problems and also rewrite pertinent information. Using these strategies, I think she will be successful on the test. After completing her science study questions, we prepared for her algebra exam on Monday. She will be tested on graphing parabolas. We went over intercept form of quadratics, her new material learned in class today. We also went over minimums and maximums. She has had a lot of practice graphing and will do a great job on the test."
"The student and I went over counting to 100 by 10s and 5s. She did perfectly! We then moved on to spelling simple, 3-letter words which she also did really well at with a little help. She still gets the vowels mixed up (a, e, i) but she's definitely improving. We wrapped up the session with a counting game outside that she excelled in as well."
"We reviewed for the student's exam on magnetism and optics by going over problems with combinations of lenses and mirrors, and electric and magnetic forces on moving charges. These are the most challenging topics for her, so we will review again this weekend."
"We went over the chapter the student started focused on Lewis structures, ionic/covalent bonds, and lattice energies. She conceptually picked up everything very quickly and was very curious about the materials. We also discussed future coursework and how taking chemistry now will set her up for success in the future."
"The student and I mainly focused on reading today. The main problems he has are remembering which sounds certain groups of letters make (tion, ciate, etc.) He was able to recognize these patterns after I asked him to pronounce a word from the previous page or two. We need to work on inflection, and how certain punctuation alters the flow of a sentence. We also worked on multiplication, and he is closer and closer to mastering multiplication 0-7. I left a list of words he had problems with his Mom."
"Today, the student and I reviewed for her exam on Wednesday. We went over the ecological concepts, focusing on definitions. We did the practice problems from the textbook and her AP biology review book. She needs to read and review the chapters before her test on Wednesday, but she was in a much better position at the end of the session."
"For today, we continued review on the solutions unit. Topics covered include freezing point depression, boiling point elevation, and specific heat. Overall, he appears confident in using formulas to derive various values appropriately. Foundational concepts such as stoichiometry and balancing chemical equations appear to be strong. He has an upcoming unit test this Friday. He informed me that he is also doing extra review during lunch to go over unfamiliar concepts."
"Today the student and I went over chapter 9 on graphing quadratic equations. We went over multiple examples and finished her first assignment for section 9.1. We went over finding the zeroes on a quadratic graph, finding the maximum and minimum of a parabola, and finding the axis of symmetry point. She grasped the concepts quickly and felt much better after we reviewed the material than she did after learning it in class. We will work on the second half of her homework tomorrow."
Call us today to connect with a top
Cranston Tutor
(617) 947-9800
Nearby Cities:
Connecticut Tutoring
,
Bridgeport Tutoring
,
New Haven Tutoring
,
Hartford Tutoring
,
Waterbury Tutoring
,
New Britain Tutoring
,
Bristol Tutoring
,
Meriden Tutoring
,
Milford Tutoring
,
West Haven Tutoring
,
Shelton Tutoring
,
Torrington Tutoring
,
Naugatuck Tutoring
,
Ansonia Tutoring
,
Derby Tutoring