Call Now to Set Up Tutoring:
(617) 947-9800
Receive A High-Caliber Tutor
All Wellesley tutors possess the highest qualifications. In addition to completing a rigorous interview process, tutors in Wellesley, MA must pass a background check and have academic credentials verified. An expert director will help you find the best tutor from this elite group; we stand behind these matches and even offer a money-back guarantee.
Each tutor skillfully differentiates instruction to meet his or her students' needs. Tutors provide one-on-one sessions when and where you feel most comfortable.
The town of Wellesley, Massachusetts, is located within Norfolk County, with a population of 28,000 people. Settled over 350 years ago, the Charles River runs through the town and was originally named "Contentment." It has one of the highest family and household incomes in the state. Many of the historic homes in the area have been recycled, such as the reconstructed Wellesley Country Club and Linden Square, which serves the community with local shops and restaurants.

Wellesley residents are known for their advanced educational degrees. Ten elementary through high schools are part of the Wellesley Public Schools District. With private tutoring in Wellesley, MA, you could receive the kind of test prep and instruction you might need, whether it's in-home or online. Wellesley High School is ranked among the top 100 public high schools in the United States and has earned gold medals for its performances. There is also the Wellesley A Better Chance (ABC) outfit, which serves young ladies in the area. You can apply for a number of prestigious schools in Wellesley. The town is best known for the Babson College, Wellesley college, and the Massachusetts Bay Community College. Private tutoring in Wellesley, MA, for test prep instruction, which is available online and in-home, is a great way to make the effort to try to get accepted into and excel at one of these elite schools. One-on-one tutoring in Wellesley, MA, can potentially help you do well in your classes and exams.

The town has a strong sense of community and culture. It offers is the annual Wellesley's Wonderful Weekend, which is held the weekend before Memorial Day. At the event, you can enjoy a fireworks display, live entertainment, arts and crafts, and games. The Massachusetts Bay Community College is home to the Wellesley Symphony Orchestra, a group that puts on family, classical, and pop concerts for the residents of the town. You can also visit the H. H. Hunnewell Estate to get to know over 1,000 types of plants within the greenhouses and forestry. There are dozens of evergreen species that are not native to the United States that were planted by H. H. Hunnewell in 1843.

You can explore the town to find a variety of things to enjoy. There are many dining options throughout the area, including Blue Ginger, the best known eatery in the town. It serves as a cocktail, appetizer, and noodle lounge. In addition, you can enjoy summertime concerts at the Town Hall.

Want to feel more confident about your educational possibilities? You can work to keep up with your studies with online tutoring in Wellesley, Massachusetts, for your courses or test prep.
Recent Tutoring Session Reviews
"first session: prepared the student for upcoming unit on nuclear chemistry
second session: reviewed this unit for upcoming test, working through a chapter review and several problems found online"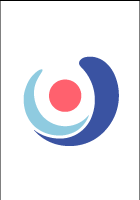 "The client and I met on December 29th for a full session. We discussed useful verbs and vocabulary for her work as a nurse. The majority of the session was filled with conversation practice in Spanish in order to help her get used to speaking it. She will need the speaking skills for her new position starting on January 16th. We practiced mock hospital conversations between her and patients and also brainstormed common patient responses and vocabulary she would need to know.  "
"The student moved on to Lewis structures in chemistry, a big topic that must be mastered if a student is to be successful in chemistry.  Drawing Lewis structures involves many steps including identifying valence electrons, possibility of multiple bonds, and making sure the octet rule is always fulfilled.  The student started to grasp the concept, but needs more work on drawing Lewis structures.  Overall great start on the concept though.  "
"The student and I talked about his test and his homework so far, and things seem to have gone well for him with Chapter 15. Then we started on chapter 16. We began by exploring what it means to find an average value of a function. We talked about what it means graphically and how to develop an intuition for estimating an average value from a graph. Finally, we practiced finding the average value of a few functions algebraically."
"The student and I spent time reading her and analyzing two of her four essays on the event or person who inspired or influenced her intellectual vitality. We discussed her background, aspirations and interests, to draw out vivid details for her to use make her essays exceptional and to draw those who read her essay into her rich experiences. We discussed rules of language to avoid in crafting the essay, and the structure of her essay including the essay. We also discussed game plan for augmenting and slimming her essay."
"We reviewed CH 1 (preterite, imperfect) and how to construct short essays for his exam next week. He is making great strides! His vocabulary has improved, he is conjugating verbs with more ease, and has gained confidence in his language skills."
"We finished all of the math problems in tests 7 and 8. She has a great background in math, but there are still three problem types that we will continue to work on. The issue is with how she approaches the problems, not with her math background. For next week, I am having her review practice tests 7 and 8. Next Thursday we will do practice test 9 together."
"To begin, we discussed his vocabulary quiz. Then we worked on sight words. He read all easily. After, I did a QRI check up on the student to see how he has improved. He read 120 wpm with few errors. At the end, we read from his novel."
"This session was largely a look ahead at what the student will be covering in math and chemistry in the near future. Specifically, discussed trigonometric functions: sine, cosine and tangent, their inverses and their meanings beyond the simple right triangle, but in the broader use of the unit circle. In chemistry we discussed the concepts of reaction rates, and did a simple kitchen experiment with sugar water to demonstrate the concept of reaction rates."
"We covered the equation of a line, interpreting the slope and y-int., the one-way ANOVA table, the coefficient of correlation and the correlation of determination along with their interpretations. We worked through a few examples and practiced using both software provided and excel sheets given online."
"We attempted to tabulate and plot various linear equations. The student is starting to understand the notation of linear equations."
"We discussed a number of general themes pertinent to the student's first PHP-related assignment. This included the basic "flow" of data through a simple MVC framework. We discussed some basic syntactic things (the looser types in PHP, the use of arrays / maps, integration with sessions / forms, etc.). We then discussed the general features of his assignment, discussing the basics of its flow and logic (to help orient his mind)."
Call us today to connect with a top
Wellesley Tutor
(617) 947-9800
Nearby Cities:
Westminster Tutoring
,
Portland Tutoring
,
Worcester Tutoring
,
Hartford Tutoring
,
New Britain Tutoring
,
Bristol Tutoring
,
Meriden Tutoring
,
Middletown Tutoring
,
Leominster Tutoring
,
Fitchburg Tutoring
,
Norwich Tutoring
,
Torrington Tutoring
,
New London Tutoring
,
Groton Tutoring
,
Oregon Tutoring