Pre-Calculus Tutoring Near Me
Private In-Home and Online Pre-Calculus Tutoring Near You
Receive personally tailored Pre-Calculus lessons from exceptional tutors in a one-on-one setting. We help you connect with in-home and online tutoring that offers flexible scheduling and your choice of locations. Varsity Tutors helps thousands of people asking, "How do I connect with the best Pre-Calculus tutors near me?"
100% Tutor Satisfaction Guarantee
At Varsity Tutors, we're committed to connecting you to top tutors capable of delivering an outstanding experience. That's why we provide a 100% tutor satisfaction guarantee.
Looking for "Pre-Calculus tutors near me"? Varsity Tutors can help.
Varsity Tutors can help you out with your quest for "Precalculus tutors near me." Precalculus tutoring is a great way to make progress in your studies. This is because it gives you the opportunity to work in a private and personalized environment that is tailored to your needs and your level of understanding of the subject matter. If you have been searching the internet for a "Precalculus tutor near me," contact us today in order to get started with one-on-one tutoring to help you advance in your studies.
Precalculus is a course of study that serves as an introduction and preparation for the study of calculus itself. Usually, precalculus includes the study of both algebra and trigonometry. Included in algebra is the study of algebraic expressions, including transforming and modifying those expressions in different calculations. Functions and inverse functions can be included as well. Regardless of whether you want to focus on algebra, trigonometry, both, or any other specific sub-category of precalculus, your tutor can help you out.
4.9/5.0 Satisfaction Rating*
Recent Tutoring Session Reviews
"The student and I began reviewing the concepts of energy, work, force, momentum, and impulse for his Physics class by going through some online questions. I then showed him how to solve several types of trig identity problems from his Pre-Calc class."
"Worked on finding the zeros of functions, with a focus on factoring by grouping. Synthetic division and substitution were other options. Also, started studying for the SAT Math Subject test by reviewing conic sections: parabolas, ellipses, hyperbolas, and circles. "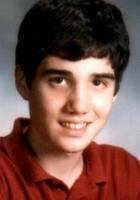 "The student and I went over the topics on her test review. The topics were sequences and series and permutations and combinations. She knew most of the material already and I just filled in a few of the blanks. Two things about recursive sequences and then several things about Pascal's Triangle."
Calculus is the mathematical discipline that focuses on the properties of derivatives and integrals of functions. Students will often culminate their math coursework in high school by taking calculus. However, schools generally have their students take precalculus before moving on to calculus. As its name suggests, pre-calculus is intended to provide students with the skills they need to succeed in the calculus course they will eventually take. Even though it's a preparatory class, pre-calculus can still be a challenging subject to learn. If you'd like some help with your coursework in this area, you may want to sign up for high school precalculus tutoring. Contact Varsity Tutors to learn more about how pre-calculus tutoring can help you reach your academic goals.
Pre-calculus focuses primarily on providing students with an opportunity to develop their core skills in algebra and trigonometry. It's important to have a solid foundation of knowledge in these subjects in order to find success in calculus. Although schools' pre-calculus curriculum can differ, the core topics of study are the same. You can expect to spend time learning about things like:
Inverse and normal functions
Binomial theorem
Limits of sequences and series
Function composition
And more
Working with a pre-calculus tutor is an effective way to get help with whatever topic you're having the hardest time with. Your pre-calculus tutoring sessions will take place in a one-on-one setting where your tutor can provide you with a customized lesson plan that's targeted for your growth. Your tutor can spend more time covering the things you don't understand and less time going over what you already know. In that way, pre-calculus tutoring may even help you get ready for calculus coursework more effectively and efficiently than classroom learning.