Call Now to Set Up Tutoring:
(310) 617-6847
Work With The Perfect Tutor For You
Every Rancho Cucamonga tutor must meet our high standards for qualifications, pass an interview screening, and submit a background check. From this elite group, a Varsity Tutors director helps pair you with a tutor ready to meet your individual needs – and we stand behind your satisfaction with our money-back guarantee.
You select the time and location, and expert tutors develop the strategies to help you meet and exceed your tutoring goals.
Rancho Cucamonga is city in Southern California, located near the foothills of the San Gabriel Mountains and less than 40 miles away from Los Angeles. With almost year-round sunshine and an ideal climate for wine grapes, Rancho Cucamonga enjoys significant natural assets. The city is categorized as suburban in design and character, and the population is approximately 175,000. It has been recognized by Money magazine as one of America's top 50 cities to live in, and one of its neighborhoods was listed as the 13th richest in all of Southern California. With all these great resources, the area has attracted top schools and strong students.

All four public high schools in Rancho Cucamonga have been recognized by the U.S. News & World Report, with each school earning the Silver distinction. All four of these schools are served by the Chaffey Joint Union High School District. Private Rancho Cucamonga tutoring, either online or in-home, is one way to get supplemental custom-tailored instruction to help with your courses or test prep. With universities, colleges, community colleges, and trade schools offering a wide array of higher education opportunities, students will do well to prepare early for entrance into their school of choice. Whether you want to attend a reputed smaller school such as Chaffey College, or you want to take advantage of the many opportunities at a larger school, such as San Joaquin Valley College Rancho Cucamonga, the personal test prep instruction you can get from online or in-home private Rancho Cucamonga tutoring might give you an edge to get into the best schools. With a wide range of majors and fields of study to choose from, tutors in Rancho Cucamonga, CA, are waiting to work with you in pursuit of realizing your greatest potential.

Rancho Cucamonga offers residents a wide variety of pleasant pastimes. Located at the foothills of the San Gabriel mountains, the city has a large network of well-maintained parks and trails with sports fields and facilities, as well as weather shelters and picnic areas. The Pacific Electric bike trail is a popular choice with locals due to its convenient location near residential areas while still capturing beautiful scenery for a long or short ride over only slightly hilly terrain. The North Etiwanda Preserve offers classic Southern Californian hiking in the foothills, but it also features a waterfall, so hikers are rewarded with a cool destination after a sunny hike. For those who'd rather watch sports than spend a day on the trails, the city has a popular Minor League Baseball team, the Quakes. The team's strong performance led them to victory recently in the Cal League Championship, and the team's success have won them big crowds at their home games, which are held at the LoanMart Stadium in Rancho Cucamonga. With abundant recreation and athletics, the city rounds off entertainment options with great restaurants, wine tasting, and shopping opportunities. Victoria Gardens is a large outdoor lifestyle center with shopping, a movie theater, a library, restaurants, and more.

Rancho Cucamonga provides a peaceful backdrop to enjoy as a student at any level. You can try to make the most of your student experience in the city with the personal test prep instruction you can get from online or in-home private tutor. Rancho Cucamonga tutoring might give you an edge to get the best grades and pursue your potential.
Recent Tutoring Session Reviews
"We worked on the unit circle, graphing trig equations, and the shifting of graphs. The student has practiced more. She is getting better with the unit circle; she almost has it all memorized. She does really well at the graph shifts. Just keep practicing to get through them faster."
"Today we worked on reading comprehension. The student did an amazing job at forming a conclusion based on an example and foreshadowing. When we started with the book, I emphasized the foreshadowing by underlining key phrases and discussing with him possible outcomes of such conjecture. At the end of the novel, he was able to pick up on clues with no prompting and correctly ascertain what the author was foreshadowing. Not only was he able to understand the theme of the foreshadowing, but was also able to form a detailed picture of the outcome. It's been impressive progress! I am excited to re-visit the idea of metaphor and theme now that he has finished the book and will recognized the use of repetition through his study of foreshadowing. Additionally, the book's setting and theme coincide with his global studies and science lessons in school."
"We previewed Session 12.1 on introduction of solids. It involves understanding the different definitions of solids, calculating the surface area of solids, relations between edges, faces and vertices. The student is a very organized and smart student. She learns fast and is very positive towards the materials. I have full faith in her capability."
"We started the session by going over the student's homework for tomorrow. It was primarily about triangle angle theorems including single variables. Initially, he wanted to do all of the work in his head, which was clearly tripping him up. I gave him a simple way to set up the equations and walked through a problem with him. We worked on isolating variables on one side of the equation and non-variables on the other. By the end, I think he bought into my system and hopefully he uses it moving forward. He indicated he previously had trouble with inequalities, so we went over two examples that were in his textbook. After explaining to him that it was the same basic process as the previous problems, he finished the problems with minimal input from me. There were about fifteen minutes left in the session and we went over some of the subjects he might see in the near future. We worked on parallel and transverse lines and when they are congruent and supplemental. I then introduced the Pythagorean Theorem to him and did a quick proof. Overall, I think the session went well and hopefully we corrected some of the behaviors that had left him a bit confused."
"The student and I worked on algebra. He had some problems regarding how to find the standard form of equations. Also, we worked on editing his Spanish composition. Finally, he had a couple of minutes to work on a new composition and show he fixed his mistakes."
"We finished up the essay on The Golden Compass we'd been working on progressively. We also thought about the structure of a personal narrative. We discussed the ingredients needed to tell a complete story and how sensory details can be used to add description to each of those."
"The student and I have been in steady correspondence via email and phone to finish and perfect her application materials for her college choices. In addition to completing an extensive editing process, most of our conversations involved problem solving (such as rewriting an essay that got deleted within a day, figuring out how to cut essay word counts in half due to misinterpretation of application requirements, tailoring essays to different applications, creating a resume specific to music, etc.). As these were all emergency tasks, we endeavored to complete them together on a virtual platform regardless of holidays/ time zone differences. I'm very happy to say that we were successful and she was able to submit applications that she can feel proud of."
"We made a study sheet covering each section that will be on the test and really dove into the Fundamental Theorem of Calculus. The student has strong basic understanding of FTC and its application, and if she has further questions as she reviews more, she can always ask me. Fortunately, she already had a firm grasp on u-substitution, and by the end of our session, she was able to walk me through all non-FTC material from this unit."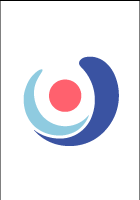 "We went over the student's last quiz. She is actually pretty good at the calculus part of the problem, and most of her mistakes tend to be in the algebra afterwards. She does need to practice with her word problems and her product rule. We will continue to focus on these in future sessions."
"We worked on note-taking for the student's history and English classes. We reviewed parts of speech for an upcoming quiz. We then went over his writing prompt. I am pleased with his progress and focus on his work."
"Yesterday, the student completed his reading and writing homework. In school they had learned about whales, so we wrote a sentence about one thing he learned and drew a picture to go with his fact. I modeled correct sentence structure and grammar before he wrote his sentence with support. Following completion of his homework, he and I read two texts at his independent reading level; I pulled out words he struggled with to go back to once we finished reading. After going over those words and finding trends among them, we continued practicing more blends. He completed two worksheets focusing on th- and st-, identifying words that had either blend. To conclude our session, we went back once again to the words he struggled with when reading his reading leveled text to solidify those words to memory."
"This week we covered a study worksheet sent home by the teacher for an upcoming quiz. We worked through a review of several of the problems that the student chose and then she did several on her own. I think she is well prepared for this quiz!"
Call us today to connect with a top
Rancho Cucamonga Tutor
(310) 617-6847
Nearby Tutors:
Malibu Tutors
,
Pacific Palisades Tutors
,
Oxnard Tutors
,
Woodland Hills Tutors
,
Santa Clarita Tutors
,
Thousand Oaks Tutors
,
Simi Valley Tutors
,
Ventura Tutors
,
Camarillo Tutors
,
Moorpark Tutors
,
Santa Paula Tutors
,
Agoura Hills Tutors
,
Calabasas Tutors
,
Port Hueneme Tutors
,
Fillmore Tutors
Nearby Cities:
Malibu Tutoring
,
Pacific Palisades Tutoring
,
Oxnard Tutoring
,
Woodland Hills Tutoring
,
Santa Clarita Tutoring
,
Thousand Oaks Tutoring
,
Simi Valley Tutoring
,
Ventura Tutoring
,
Camarillo Tutoring
,
Moorpark Tutoring
,
Santa Paula Tutoring
,
Agoura Hills Tutoring
,
Calabasas Tutoring
,
Port Hueneme Tutoring
,
Fillmore Tutoring