Receive A High-Caliber Tutor
Our interview process, stringent qualifications, and background screening ensure that only the best tutors in Ontario, OR work with Varsity Tutors. To assure a successful experience, you're paired with one of these qualified tutors by an expert director – and we stand behind that match with our money-back guarantee.
Receive personally tailored lessons from exceptional tutors in a one-on-one setting. We help connect you with in-home and online tutoring that offers flexible scheduling and your choice of locations.
About Ontario
Ontario is a city in Malheur County, Oregon. It is the largest city in the county, boasting a population of approximately 11,400. The city is stationed along the Snake River. Ontario is a growing city that has a deep and rich history and is committed to cultivating a strong sense of family and community.

Ontario's public schools belong to the Ontario School District. Ontario High School is the district's only secondary campus. An enthusiastic Ontario tutor is eager to help you in your private test prep instruction, whether the tutoring session is in-home or online. Postsecondary institutions in the area include Northwest Nazarene University, Boise State University, Eastern Oregon University, and Lewis-Clark State College. Whether you are looking to attend a private or public college or university, you might benefit by seeking a personal tutor in Ontario, or, who can offer you online or in-home tutoring sessions for test prep instruction.
CBS ranked us Best Tutors in LA! Contact us to hear why. We serve all of Southern Cal.
Session Summaries by Tutors
"The student and I continued to look at parameterizations of equations. We first worked on a packet from class that concerned predicting the plot of simple parameterizations and writing parameterizations in rectangular form. We addressed how the X and Y parameterizations were related and how looking at this relationship (e.g.. ratios, powers) could help identify the shape of the graph. We also talked about how conditions on the variable of parameterization can influence the domain. Finally we reviewed, and practiced with, the projectile motion equations. The student did great!"
"During this session we went over questions dealing with interpreting first derivatives and second derivatives. We looked at various questions on finding maximum, minimum, point of inflections, where function is concave up and down, increasing and decreasing, and sketching the functions based on these finding. Overall this session went well."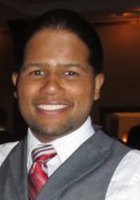 "The student did absolutely amazing today! We worked on finding perfect squares and then used that to move into the equation of a circle. By the end she hardly needed help, and she seemed much more confident. I was very proud of how focused she was today, and how she's stuck with it and learned to visualize what we were writing down on paper. The next session we will work on her test corrections from her last test and move on from there. Keep studying your circles, try to get started on test corrections, and good job!"