We are open Saturday and Sunday!
Call Now to Set Up Tutoring:
(214) 206-7940
Receive A High-Caliber Tutor
Our interview process, stringent qualifications, and background screening ensure that only the best tutors in Crowley, TX work with Varsity Tutors. To assure a successful experience, you're paired with one of these qualified tutors by an expert director – and we stand behind that match with our money-back guarantee.
Receive customized Crowley tutoring in the comfort of your own home or online at times that are convenient for you.
Crowley, Texas, has a population of approximately 13,000 citizens. Most of the town is located in Tarrant County, and a tiny portion of it is based in Johnson County. Crowley's motto is "Governed by the People."

Crowley High School is the only High School in Crowley. It dwells in the Crowley Independent School District. Tutors in Crowley might give you a boost through flexible online tutoring and help with test prep. Texas Christian University in Fort Worth, Texas is considered one of the best universities in the nation by U.S. News and World Report. These top schools might be within the realm of possibility if you reach out to private tutors in Crowley, TX, for tutoring either in-home or online, to receive subject instruction or test prep. Crowley, TX, tutoring could help you achieve academic excellence and surpass your goals.

Because of its small size, Crowley doesn't have any place for residents to watch college sports teams. Fortunately, they can make short trips to universities in other towns. One of the university teams you can visit is the TCU Horned Frogs in Fort Worth, which is only 15 miles away. The Horned Frogs football players are very popular in the area because they captured regional championships, and some of the members went on to play in the NFL. See their games at Amon G. Carter Stadium.

Check out Bicentennial Park, one of the most well-known parks in Crowley. It has pavilions, playgrounds, and a splash pad. The park is also home to the Spring Concert Series. Drop by every Friday night during the season to relax on a chair or blanket, and sing along with the performers. Celebrate the 4th of July at the park with the Celebration of Freedom festival. The event starts off with a parade and continues with musical entertainment, arts and crafts, food, and more. For a spooky good time, invite some friends along for Bicentennial Park's Haunted Hayride. This Halloween attraction isn't just for scary fun; it's also humanitarian. You only need to donate one canned good for admission. All donated cans go to Crowley House of Hope. Ride horses at the Touch of Chrome Paints Ranch. These guided trail rides are gentle enough for novice riders and enjoyable for those with more experience. The ranch is open seven days a week and provides cookout lunches when you schedule them in advance.

Hoping to further your education through private instruction? Tutors in Crowley look forward to tutoring you for your course or test prep, either in-home or online.
Recent Tutoring Session Reviews
"Today the student and I practiced using different tests to prove if series converge or diverge. We specifically practiced ratio test, alternating series test, direct comparison test, and limit comparison test. We discussed how to choose what test(s) to use for a given series based on general characteristics, i.e. always try nth term test first, If there is an n! use ratio test, etc. The student will do more practice problems today to prepare for his test tomorrow."
"Today we went over writing equations of circles, finding the center of a circle given an equation, and finding the radius. We also found equations of lines that were tangent to the circle. This required us to use the distance and midpoint formula to solve. There was also a trapezoid problem with a circle inscribed in it that we had to solve for missing sides by using the Pythagorean Theorem."
"Today's session was all math. We began with the two problems of the week, which he knocked off in short order. Then, after some warm-up drills with times tables, I wrote out several double-digit multiplication problems, which he answered. His only problems came from his messy handwriting, confusing the written columns. In the second half, I began teaching long division (he mostly got it but we need to practice more), and finished with some fractions."
"In this session, I helped the student go over the ways to identify which triangles are congruent. I went over ways to determine equality of angles and sides first, then we went through many problems, identifying which triangles could be determined to be congruent, and which could not. After she showed a good understanding of congruency, we moved on to the next section, for future classes, and we worked on identifying corresponding sides and angles in congruent triangles."
"The student and I worked on multiplication flashcards and word problems focusing on 6s, 7s, 8s, and 9s."
"The student brought me 3 worksheets to go over today, which were problems on radicals. The worksheets were on simplifying radicals and operations with radicals, such as addition, subtraction, multiplications, and divisions. We worked on certain problems that he thought were difficult upon first glance. Since there were many problems and the worksheets were not homework, we picked exemplary problems to work on. He caught on to the concepts fast."
"The student received his progress report today. His grades are constantly improving. We covered converting metric measures during this session. He had a few difficulties understanding when to multiply or divide to convert. He had a conversion ladder to use for the conversions. We went through several problems, and it became easier."
"The student and I reviewed sight words. She was able to read all but one word. She then practiced reading and writing words with a magic e. She practiced reading tricky words by breaking them into parts. We focused on this skill while reading a level e book."
"The student was not at all comfortable with the fundamental theorem of calculus, but during our session, we made big progress-- from her saying "I have absolutely no idea what this theorem is" to completing half of the homework assignment."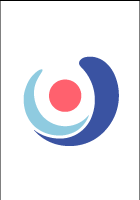 "We began the session with a mock test using this week's spelling words, and she just needs to commit to studying every day. She has a number of spelling words-related assignments to complete, which will help, but I suggested that she write each word on an index card, and practice spelling all the words daily. I shared this with her mother at the end of our session. We used the last half hour of our session for her to do this evening's math homework, and she was much more comfortable with this assignment."
"The student & I covered series & sequences, both infinite and finite. We also studied binomial expansion, & I showed him two different ways to deal with such problems. He preferred to use Pascal's triangle; he seemed very comfortable with this method. It took him a minute or two to understand the concept that an infinite series can converge to a number, even though he could use the formulas correctly. After a few examples & further explanation I believed it clicked. We are ahead of the class, so I told him to go over our examples & read the section once more before class. He got a B on his last exam."
"We went over the student's homework covering concepts on using the power rule and how to simplify expressions. We also found equations for tangent lines. She had questions on her notes in class as well and how to apply them to her homework. We also talked about what she has left to work on now that the school year is wrapping up."
Call us today to connect with a top
Crowley Tutor
(214) 206-7940
Nearby Cities:
Fort Worth Tutoring
,
North Richland Hills Tutoring
,
Haltom City Tutoring
,
Keller Tutoring
,
Hurst Tutoring
,
Burleson Tutoring
,
Cleburne Tutoring
,
Colleyville Tutoring
,
Watauga Tutoring
,
Benbrook Tutoring
,
Saginaw Tutoring
,
Mineral Wells Tutoring
,
White Settlement Tutoring
,
Forest Hill Tutoring
,
Azle Tutoring