We are open Saturday and Sunday!
Call Now to Set Up Tutoring:
(713) 352-8477
Work With The Perfect Tutor For You
We require the most rigorous qualifications of Texas tutors, in addition to a background check. Only a tiny fraction of those candidates who apply ultimately make it through our demanding interview process. From this elite group, an expert director will help you find the best tutor to meet your individual needs – and we stand behind your satisfaction with our money-back guarantee.
Personalized lessons help you learn best in an environment where you're comfortable, on your own schedule, both in-home or online.
Texas is located in the south central region of the United States and is the second largest state in the country. It has an approximate population of 27 million residents. Its capital is Austin, while the largest city is Houston. The state has been given the nickname "The Lone Star State," which refers to the star on the state flag.

If you are interested in pursuing one of Texas' top ranking high schools, consider Carnegie Vanguard High School, Westlake Academy, or the School of Science and Engineering. Students in Texas can receive help with their studies by contacting Varsity Tutors. They can set up private tutoring sessions, either in-home or online, to help with a variety of coursework instruction and test prep. Some of the highest ranking colleges in the nation are right here in the Lone Star State, such as Rice University, Southern Methodist University, and the University of Texas-Austin. If you're looking for tutoring in Texas, start by contacting Varsity Tutors. They will set up online or in-home tutoring sessions with a private tutor to help with instruction and test prep.

If you're hoping to find some fun things to do in Texas, activities won't be hard to find with places like the Space Center Houston and the Houston Zoo. The Space Center has several attractions, including eating lunch with an astronaut, going on a tour of the space station on the NASA tram, touring the Galileo Shuttlecraft, experiencing what it would be like to live in zero-gravity, and many more. If you're fond of wildlife, visiting the Houston Zoo will make any day brighter. The zoo is available for planning birthday parties, teen seminars, overnights for school groups, girl/boy scout events, and more. Go on a hike or bike the trails at McKinney Falls State Park, which is located in Austin. This park is available for geocaching, camping, exploring the trails, fishing, and more. There are several professional sports teams in Texas, including the Dallas Cowboys, San Antonio Spurs, Houston Astros, and many more. Learn about Texas' history at the Alamo Mission in San Antonio, a museum and ex-fort that was used to house a military unit in the 1800's.

Students in Texas can receive instruction and test prep from a tutor by contacting Varsity Tutors' educational directors. They can find students in Texas private tutoring help, either in-home or online.
Recent Tutoring Session Reviews
"It was a great session. We reviewed letter sounds, rhyming words, missing letters, and a reading comprehension story. The student was fully engaged and participating in each activity. It was a great session. I enjoyed it so much."
"Today, the student and I studied differences of squares, differences of cubes, sums of cubes, and multiplicity. We factored differences of squares, and used the appropriate formulas to factor differences and sums of cubes. We found the roots of functions to determine their multiplicities. I was pleased to learn that her test score improved in algebra II. Additionally, she says the concepts are easy for her. Her attitude towards the subject is a lot more positive, and she participates more during our discussions."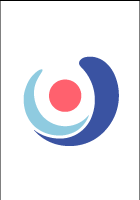 "Today, the student and I went over his test review by challenging him with harder problems. By exposing him to harder problems, I hope to lessen the frustration he might encounter during his test. I reminded him that he is his own best weapon for helping with his confidence. If he makes sure he has a solid reason for each congruency statement and equation, then he should be confident that his answer is correct. We practiced providing reasons, like he has done in the past with proofs, during our session tonight. Best of luck on his test."
"During today's session, the student and I worked on problems with variables. He is doing well with this type of problem as we have practiced them before. We worked on this concept quite a bit over the summer. For the next session, we will continue to work with variables."
"The student mentioned that his class has been working on equations of lines (slope-intercept form in particular), so I gave him examples of problems in which one must determine an equation of the line given in a graph with two points defined by their coordinates. We discussed how one can find the slope from the graph and from the coordinates, how to find use the y-intercept and another point to find the slope, how to find an equation of the line passing through the x-intercept and y-intercept, and a line passing through two points neither of which is an intercept. We also went over the process of converting an equation from point-slope form to standard form."
"Today we looked a little at what she had been doing in class so far. I had her take a review and basic skills test that covered much of last years material. We went through the answers together after she completed the test. She has a great attitude and is very sweet and mature. I introduced her to some simpler ways of doing mental math and using common sense to understand and solve problems. Next week we will work slightly ahead of the unit she is on at school at the moment. This will allow her to fully comprehend everything in class. She has a great algebra book and also online resources that we will utilize. I know she will be very successful."
"After spending most of the summer reviewing addition and multiplication fact charts and their relationship to subtraction and division, tonight we began working on basic algebra equations to ready her for the coming year. We worked on expressions that use letters for unknown variables that could be solved for. We worked with equations that required addition, subtraction, multiplication, division, and even incorporated fractions. These were multi-step problems, which the student seems to have a bit of difficulty with. We took them one step at a time. Each is manageable on its own; but I showed her the importance of every step to the whole process. When there are numerous steps, she tends to sometimes get lost in the process, forgetting where she is and what needs to come next. I thought she tried hard and did very well. I left her with some homework that includes both addition facts and algebraic equations."
"I am so impressed by the student's work today! We had a huge trigonometry-focused session, and he seemed to understand everything quickly and solved problems correctly right away. This is a really important topic for calculus, so I was happy to see this. After one more trigonometry session, we will move on to calculus."
"Reviewed homework and clarified misconception with multiplication and clarified strategy. We reviewed context clues, comprehension, and analyzed writing by identifying simple and compound subjects and predicates."
"Today the student and I overviewed his Herodotus readings, and I assigned him an essay on how Croesus is depicted as a tragic figure in the Histories. He spent the rest of the time outlining and identifying relevant passages in the book to quote to make his point. He has a pretty good start for an essay, which will be due on Wednesday."
"We discussed rigid and nonrigid transformations and went over the student's practice packet. The first thing that I noticed is how quickly he picks up material and that he can think like a mathematician. He is an easy and pleasant student to work with."
"We went over basic strategy for the PSAT, and did selected problems from an algebra math packet (solving equations, solving simple and compound inequalities, and translating word problems into functions), and part of a practice practice reading test. I asked the student to do from drill 3 to drill 5 in the algebra packet, and to do a few passages from the reading test for next time."
Call us today to connect with a top
Texas Tutor
(713) 352-8477
Nearby Cities:
Bellaire Tutoring
,
West University Place Tutoring
,
Sugar Land Tutoring
,
Katy Tutoring
,
Spring Tutoring
,
The Woodlands Tutoring
,
Missouri City Tutoring
,
Stafford Tutoring
,
Houston Tutoring
,
Pasadena Tutoring
,
College Station Tutoring
,
Pearland Tutoring
,
Bryan Tutoring
,
League City Tutoring
,
Baytown Tutoring