Call Now to Set Up Tutoring:
(847) 840-2442
Work With The Perfect Tutor For You
We require the most rigorous qualifications of Evergreen Park tutors, in addition to a background check. Only a tiny fraction of those candidates who apply ultimately make it through our demanding interview process. From this elite group, an expert director will help you find the best tutor to meet your individual needs – and we stand behind your satisfaction with our money-back guarantee.
Receive customized Evergreen Park tutoring in the comfort of your own home or online at times that are convenient for you.
Evergreen Park, Illinois, is a village located in Cook County. Chicago surrounds the city on the north, east, and south sides. The suburb of Chicago is home to nearly 20,000 residents.

Nationally recognized Evergreen Park High School is part of Evergreen Park Community High School District 231. To help you work towards success in your courses, expert online or in-home private tutoring from tutors in Evergreen Park is offered for both general class instruction and test prep. The local area has many top ranked colleges. The University of Chicago, which is the fourth ranked university in the nation, is just minutes away. Just 30 miles away is Northwestern University, which is ranked in the top 25 universities in the nation. Tutors in Evergreen Park, IL, provide online or in-home private tutoring and instruction to help you with test prep to pursue admission to a prestigious school. Evergreen Park tutors offer online and in-person tutoring sessions to give you the test prep and instruction you need to try to do well on your big exam.

The local area has a wide range of things for you to do. If you're looking for a place to see local art, come to the McCarthy Fine Art & Design. You will be able to see the fantastic art of Tim McCarthy. Many of McCarthy's recent pieces have been commemorative paintings. These paintings have been used in churches, universities, and schools across the country. Just a few miles away in Chicago lies Millennium Park. Home to the famous Cloud Gate (also known as the Bean), the 25-acre park is home to world class music, art, architecture, and more. You will able to experience interactive public art, free classical music, ice skating, and much more. Considered by many to be the most significant millennium project in the world, the park has plenty of things for you to do.

Since Evergreen Park is a suburb of Chicago, you can see many professional sports teams with just a few minutes of travel. If you're a hockey fan, the Chicago Blackhawks play at United Center. The Chicago Bulls of the National Basketball Association also play at United Center. If you prefer to watch baseball, you have the chance to watch the Chicago Cubs and the Chicago White Sox play. The Chicago Bears of the National Football League play at Soldier Field.

Are you worried about that hard class? A tutor in Evergreen Park, IL, is available to potentially help you improve in all of your classes.
Recent Tutoring Session Reviews
"We reviewed the student's math homework, practiced for his spelling test, worked on his handwriting and did some probability work on an online resource."
"We worked on reviews for social studies, science, and language arts. Student A knew the information for science and language arts well, but social studies she will need to review more when she has her textbook. She had a positive attitude throughout the session. We also started brainstorming on a writing assignment she has for class, and she has the ideas mapped out well for what she wants to write about. I worked with Student B on geometry concepts and helped him with problems he was doing online. Great session."
"The student is currently in the middle of a free-write of his choice and he is enjoying it. I was very impressed with his creativity. I am requiring him to write four pages before our next session, while establishing characters and their development. I gave him another writing prompt in order to practice an established rubric for a writing assignment. I loved his free write."
"Yesterday, I started off the lesson by testing both students' knowledge of France. Then we did a little revision over the new vocab words I had taught them the previous week and then worked on pages 54-56 in their French book."
"We covered technicalities of computing limits cleanly, including notation rigorous enough that no teacher can fault you (the ideas themselves the student already knew solidly). We also covered some physics, which entailed choosing and using kinematics equations correctly."
"We went over some data analysis practice questions because the boys haven't had a lot of practice on that so far. Then, we spent the last portion of the session reviewing the strategies that we've developed so that they'll be fresh in their minds for the test. Good luck!"
"The student and I went over his notes for the next unit. We went over conceptual problems for definitions like rhombus, parallelogram, and trapezoid. Next, we derived the distance equation from the Pythagorean Theorem and derived the midpoint formula. We ended by graphing equations that were in slope intercept form: y = mx + b, where m is the slope and b is the y-intercept."
"We discussed a variety of topics from the Percy Jackson book we finished reading, as an oral check for reading comprehension, which the student did very well at. Then we read an article about a man who creates art by painting on blobs of chewing gum he finds on the streets of London, and did a variety of sentence work activities related to the article, culminating in creating an outline and a one paragraph essay summarizing the article. Finally, we did a little work with appositives, which is something we'll continue with in the future."
"After the student completed his science homework, we worked on vocabulary/ root words. He approaches tasks with enthusiasm, and he worked through the entire exercise diligently, improving as he answered questions. We also spent time writing the next paragraph in his essay to practice writing skills. We finished with some practice on cursive. I left him some cursive work to practice: 1 page is due for our Saturday meeting, and the other 2 pages are due next Wednesday. We agreed to work on Reading Comprehension during upcoming sessions, since he said his test scores were low in this area. He is consistently honest and open about setting goals and working on areas of weakness in reading/ writing."
"We went over some problems involving related rates. The problems were rather involved because they heavily depended on background knowledge in implicit differentiation, geometry, and trigonometry. We were able to get through many different types of problems. We will be working to finish up these problems on Thursday, making sure we get practice on similar problems."
"We began to work through a review packet for the student's upcoming exam. The exam seems to be covering the derivative of a function and its applications. He is becoming extremely proficient with the product and quotient rules. The only issues I see are that he will need to make sure he memorizes the derivative of the logarithmic and exponential functions before he goes on to take the exam. Other than that, he seems to be on track and we coasted through the majority of the review packet with relative ease."
"During our session, I was able to work with the student on his career evaluation project. I encouraged him to organize his thoughts and fully construct a narrative for his composition. He was able to do so and had plenty of material for his composition about the architect. For the Wednesday session, we will fine-tune sentence structure and grammar, in order to submit the project in a timely fashion before the spring semester vacation. Overall, he did very well this session."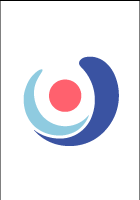 Call us today to connect with a top
Evergreen Park Tutor
(847) 840-2442
Nearby Cities:
Evanston Tutoring
,
Skokie Tutoring
,
Oak Park Tutoring
,
Downers Grove Tutoring
,
Highland Park Tutoring
,
Des Plaines Tutoring
,
Glencoe Tutoring
,
Naperville Tutoring
,
Oak Lawn Tutoring
,
Elmhurst Tutoring
,
Lombard Tutoring
,
Schaumburg Tutoring
,
Lake Forest Tutoring
,
Buffalo Grove Tutoring
,
Wheaton Tutoring