Call Now to Set Up Tutoring:
(847) 840-2442
Work With The Perfect Tutor For You
All Glencoe tutors possess the highest qualifications. In addition to completing a rigorous interview process, tutors in Glencoe, IL must pass a background check and have academic credentials verified. An expert director will help you find the best tutor from this elite group; we stand behind these matches and even offer a money-back guarantee.
Each tutor skillfully differentiates instruction to meet his or her students' needs. Tutors provide one-on-one sessions when and where you feel most comfortable.
Glencoe, Illinois, is considered a village. Its population exceeds 8,000, with homes included in Cook County. It is located along Lake Michigan's west most side. The Cook County Forest Preserve is a natural forest area that makes up a vast majority of the town.

Glencoe School District 35 offers schools at the primary level. Central School is available to 5th through 8th grade students. Test prep at this age level can help you prepare for high school. To help you work towards success in your courses, expert online or in-home private tutoring from tutors in Glencoe, IL, is offered for both general class instruction and test preparation. The most nearby high school is New Trier Township High School Northfield, which is just 8 minutes away in Winnetka. Most Glencoe teenagers attend this facility, as it is the only public high school in the area. At this level, you could receive test taking strategies and advice that will best prepare you for college.

Glencoe tutoring might bring you closer to your goals, no matter which of the prestigious colleges and universities you wish to attend. American Academy of Art, Chamberlain College of Nursing, and the Chicago State University are just a few of the top choices. Get assistance in pursuing these top schools with private tutoring in Glencoe, IL, as you study for your courses or test prep, with instruction either in-home or online.

The Chicago Botanic Garden is one of the most popular attractions in Glencoe, Illinois. Upwards of 350 acres make up the gardens, with millions of flowers and various plants filling the spaces. The quiet atmosphere allows you to enjoy a relaxing stroll. Turnbull Woods is another outdoor location for you to experience. It is a short distance away from Glencoe's other outdoor areas, including Watts Park, Berlin Park, and Mary Mix McDonald Woods.

Glencoe residents can also enjoy a day of shopping. A number of shopping locations and businesses fill the Glencoe streets. North Shore Exchange is one possibility. It is an upscale consignment shop. Winnetka Thrift Shop is also nearby, along with the Golf Shop, Starbucks, Mi-Te Print, and Green Bay Cycles. A number of golf courses are found around the Glencoe and surrounding areas. The Glencoe Golf Club, Lake Shore Country Club, and Skokie Country Club are all possibilities. The Glencoe option is public, while the others are private. Several of the areas also feature bicycle trails that allow you a faster route for travel.

Excited to get started prepping for college? Finding excellent Glencoe, IL, tutoring online might help a great deal with test prep.
Recent Tutoring Session Reviews
"The student and I had our last tutoring session of the year yesterday, and we reviewed for his final today.  I hope everything went well and that you have a great break!  Let me know what you would like to do for the new semester, if you would like to continue tutoring."
"Worked on homework on composition, reading and math. Spent most of the time on math worksheets understanding the values of different coins and using those values to add in multiples of fives and tens."
"The student and I reviewed for an upcoming quiz. We reviewed a previous quiz he had taken. The student was able to figure out the  mistakes he had made. We completed a review assignment. Most of the questions involved similar polygons. Using proportions, the student was able to solve for unknown variables."
"The student and I worked through a number of timed verbal passages. During the first run through, we worked in a testing environment. During the second run through, we practiced previewing questions and active reading. The student had some difficulty with extremely detail-oriented passages. I believe that more active reading practice will help him to block out the extraneous information."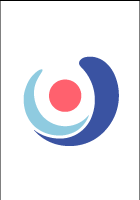 "Today, the student and I worked on word problems in math and with fractions. He had a bit of trouble understanding how to reduce fractions and understanding how to divide larger numbers by smaller to obtain the fraction of something left. He is doing much better on his times tables and seems to have them memorized! We did adding and subtracting of money, which he does well with, but sometimes gets confused about decimals if one number has change and the other does not. Next time, we will work on fractions and division."
"Today I went over how the girls can self grade their tests in order to learn the most from their mistakes. We went through the answers they got wrong on the test I gave them, point by point, so they could become familiar with common wrong answer traps and, how to avoid them. I realized that a lot of the questions that the girls were missing on the reading comprehension were purpose questions so, I'm going to bring some practice problems for that next time. I am also going to bring a couple of the prose reading comprehension passages because, the girls were having trouble with those.    Every time I have a session with the girls I see a lot of good things. Their improvement has been awesome!"
"During this session we focused on geometry. We went through the multiple choice questions on a practice exam and started the part twos. The student seemed to have a good grasp. He had two review sheets that gave helpful tips and I gave him another. I told him he should review each at least twice a day up until the exam date. When we did the part two questions he was able to take the lead on questions; there was only one that he needed guidance in doing. In the upcoming sessions we will work on proofs. Overall this session went well; I was pleased to see that he was studying on his own outside of our sessions, and that he seemed to understand how to do most problems."
"The student and I went over her midterm assignment. She has two questions to answer, and each is two parts. For the first, she was instructed to write a memo, and the second, a business letter. We went over grammar and formatting. We also looked at her English class and reviewed the types of fallacies, and introduced the concept of an annotated bibliography for her critical reading course."
"Reviewed concepts in light and optics and electrochemistry. Practiced applying Snell's law and completing problems on light and optics. Practiced balancing redox reactions. Completed high yield problems in optics."
"The student only had one question on his homework, which dealt with comparing the slopes of two different lines (opposite slopes). Once he fully comprehended the concept, we moved on.

I showed him a video introducing the concept of hexaflexagons, which he seemed really excited about. We then spent the remainder of our time together constructing our own hexaflexagons, and exploring some of their properties.

Prior to our next session, he is supposed to construct a hexahexaflexagon, and have it colored to highlight three different types of symmetry."
"The student's original math teacher will be returning to the classroom on Monday. She believes she did well on the exam last Tuesday. We did some practice questions on topics such as polynomials, algebraic equations, and solving for x and y. She found he summary sheet I prepared for her on scientific notation useful for the exam."
"For this session, we reviewed the chapter material the student's class is covering on a test for Friday. He told me he felt he needed practice on solving systems of equations and algebraic word problems. He did really well solving systems of equations with substitution, and my only big concern on that subject is forgetting negative signs and common minor mistakes. We also reviewed some of his Spanish vocabulary as he had an upcoming test for that class as well. I recommended that he try flash cards since the test was mainly vocabulary and focused largely on memorization."
Call us today to connect with a top
Glencoe Tutor
(847) 840-2442
Nearby Cities:
Evanston Tutoring
,
Skokie Tutoring
,
Oak Park Tutoring
,
Downers Grove Tutoring
,
Highland Park Tutoring
,
Des Plaines Tutoring
,
Naperville Tutoring
,
Oak Lawn Tutoring
,
Elmhurst Tutoring
,
Lombard Tutoring
,
Schaumburg Tutoring
,
Lake Forest Tutoring
,
Buffalo Grove Tutoring
,
Wheaton Tutoring
,
Gleview Tutoring