We are open Saturday and Sunday!
Call Now to Set Up Tutoring:
(847) 840-2442
Work With The Perfect Tutor For You
Our interview process, stringent qualifications, and background screening ensure that only the best tutors in Highland Park, IL work with Varsity Tutors. To assure a successful experience, you're paired with one of these qualified tutors by an expert director – and we stand behind that match with our money-back guarantee.
Exceptional tutors individualize all lessons to address students' specific academic needs. Tutors provide personalized, one-on-one tutoring in the comfort of your home, online, or wherever is convenient for you.
Less than 30 miles north of Chicago, Highland Park is a beautiful suburban city in Illinois. With an estimated population of 29,763, Highland Park is one of the many cities that lines Lake Michigan. Part of Lake County, Highland Park started from humble beginnings in 1869 with a population of 500 residents. Named for its naturally scenic surroundings and its position relative to Lake Michigan, Highland Park abounds with lush vegetation and provides residents an impressive view overlooking Lake Michigan. The city has a number of shopping venues, cultural attractions, and it's home to the Ravinia Festival.

Two high schools, Highland Park High School and Deerfield High School, make up Township High School District 113. Highland Park High School is ranked #17 among all of Illinois high schools and has a graduation rate of 91 percent. In-home or online private tutoring in Highland Park, IL, for both subject instruction and test prep might help you get into the best schools, such as the nationally-ranked University of Chicago and Northwestern University. Both schools offer challenging, yet prestigious undergraduate, professional, and graduate-level coursework that can help you launch your career. Private tutors in Highland Park, IL, can provide you online or in-home tutoring instruction to assist with your challenging course or test prep. Whether you are concerned about your business courses or you need assistance with your journalism coursework, you can definitely locate a tutor well-versed in the subject that could help you with your academics.

In addition to having one of the most desirable locations in Lake Michigan and being close to two of the most distinguished universities in the United States, Highland Park hosts community-focused events and activities throughout the year. The Ravinia Festival is a highly-anticipated annual festival that hosts a series of concerts within open-air pavilion that seats well over 3,000 people. The Chicago Symphony Orchestra, also known as the Big Five, calls Chicago home as well. During the summer, the Symphony delights residents and visitors with summer concerts held at Ravinia Festival.

The city is also home to North Shore Yacht Club, which is a great escape for outdoor enthusiasts who like to powerboat, sail, and kayak. Residents can also sail their boats on one of the two beaches in Highland Park, Rosewood Beach and Park Avenue Beach.

There are a host of great academic institutions located close to Highland Park that arm you with the education you need. Tutors in Highland Park, IL, might give you a boost through flexible online tutoring and help with test prep. To pursue your goals, work towards improving your comprehension and confidence by receiving tutoring in Highland Park, IL.
Recent Tutoring Session Reviews
"The student and I finished his review guide for his math final tomorrow. We also worked on making a notecard for him to use during the exam. The student showed good grasp of the material during the completion of the review guide and seems well prepared for the test."
"We continued working through the math practice section together today; however, several more difficult problems slowed our progress, and we did not quite finish before the girls had to leave for work. On the bright side, both student 1 and student 2 were more balanced in their answer speed and accuracy. Next time we will finish the math section and finally begin practice under testing conditions."
"The student and I covered basic strategies for the verbal section: trusting your instincts, eliminating based on positive/negative/neutral, eliminating extreme or absolute words, watching out for trap answers that simply sound the same as the question stem, making your own sentence relating the two words in an analogy. The student is making good progress on the vocabulary list and shows not only verbatim memorization of the words, but also a deeper understanding of their meanings and usage."
"To start our Spanish session this week, the student and I began with a review of animals, which we've been working on for a few weeks. She almost did not need a "word bank" -- she knew almost all of them without any reference. We then practiced counting from 1-20 in Spanish for a while. For the second half of the session, we worked on some new vocabulary: Foods. The student told me that she's been working on a few of them at home for a while, so there were a few that she knew right away (manzana, huevo, pina) and several new ones. She caught on really quickly, and we practiced matching the words in English and Spanish, writing them in Spanish, and then saying them. She's doing a great job with new Spanish vocab!"
"The student  and I worked on intermolecular forces. We covered the first three sections of the topic and then she worked on the homework. I helped her to understand the basic concepts so that she could answer questions dealing with the trends in these forces. I asked her to read over the chapter again after I left so she could better understand it."
"The student had a very good session. She was responsive and productive. She did better on the reading comprehension. She needs to work on her vocabulary in order to better answer the sentence completions, though we did go over ways to narrow down the possibilities when she doesn't know all the words. Next time I hope to start on the essay."
"Today I helped the student prepare for his Algebra I final tomorrow.  We went through the study guide together, focusing mostly on the words problems, but I had him work through each kind of problem for me.  He seemed like he was mostly fine on everything.  He said his English exam went well yesterday.  We will go over history on Thursday."
"The student and I worked through the ACT Math practice on the website. Wednesday, we will work on English, leaving Reading and Science for next week. She does very well in Math. Practicing setting up work problems and breaking down shapes tend to be tougher, so  I am sending her extra practice on those."
"This session was quite productive because the student brought some work from school and his mother way able to find some practice suggestions. We took an essay he wrote last week and completely deconstructed it, refining it along the way. He did fairly well, but we identified some main issues and worked to correct them. This essay is very tough because the student only has one page to respond to a fairly in-depth prompt. Tonight we went over which ideas were most important and we how to construct the most logical stream of thoughts to make an orderly essay. I assigned another essay for next week and we will see if we can incorporate what he learned."
"The student and I went through a number of worksheets to work on her skills with two-step equations, proportions, systems of equations, percent change, similar figures, and mark-up discount and tax."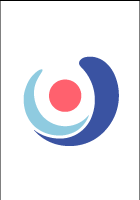 "Today the student and I covered the English and reading comprehension portions of the test. He is very competent with the reading comprehension and has shown that he is quite good at the science section. From now on we will focus specifically on the English portion because this is where he has the most opportunity for improvement, we will also cover some of the harder math question types."
"We discussed alkyne bonding properties, preparation, addition reactions, and the overall geometry the two pie bonds have between the carbons. We looked through the chapter and discussed specific reaction products based on starting material. She had a very good understanding with a few question based on the arrangement of the electrons and the affinity of the alkyne for certain atoms and the sterics of the bonding atom. I left her with her assigned homework which will be discussed on Sunday."
Call us today to connect with a top
Highland Park Tutor
(847) 840-2442
Nearby Cities:
Evanston Tutoring
,
Skokie Tutoring
,
Oak Park Tutoring
,
Downers Grove Tutoring
,
Des Plaines Tutoring
,
Glencoe Tutoring
,
Naperville Tutoring
,
Oak Lawn Tutoring
,
Elmhurst Tutoring
,
Lombard Tutoring
,
Schaumburg Tutoring
,
Lake Forest Tutoring
,
Buffalo Grove Tutoring
,
Wheaton Tutoring
,
Gleview Tutoring