Call Now to Set Up Tutoring:
(847) 840-2442
Work With The Perfect Tutor For You
Only the best Bloomingdale tutors are able to work with you. The tutors go through a rigorous interview, possess excellent teaching skills, and pass a background check. From this elite group, an expert director will help you find the best tutor to meet your individual needs – and we stand behind your satisfaction with our money-back guarantee.
Skilled tutors develop lessons to meet your individual needs. One-on-one tutoring sessions are held at a time and location of your choosing.
Syracuse is a city located in Davis County, Utah. It is near the Great Salt Lake, and is also approximately 30 miles from downtown Salt Lake City. It's population is 24, 300 and is part of the Ogden-Clearfield Metropolitan Area.

Students who live in Syracuse are serviced by Syracuse High School. Private Syracuse tutoring, either online or in-home, is a great way to get supplemental custom-tailored instruction to help with your course or test prep. Tutors in Syracuse might give you a boost through flexible online tutoring and help with test prep, so that you can begin preparing for success outside of secondary education.

A good way to take steps to try to get into the school of your choice is by using a private Syracuse, UT, tutor who can offer you expert test prep instruction and tutoring, either in-home or online. Your personal instructor could give you the assistance you need to prepare for a top Salt Lake City school, like the University of Utah, Broadview Entertainment Arts University, of Westminster College.

You have many different entertainment options that you can explore near Syracuse. If you enjoy outdoor activities, this area is perfect for you. Antelope Island State Park is a nature reserve with many different hiking trails. You can get the exercise you need while seeing various birds, antelope, and bison. For this reason, the park is a must see for anyone who enjoys being around nature.

Frary Peak Trail is a great way to get your daily dose of sun and exercise while seeing some of Utah's beautiful landscape. This trail takes you through a semiarid landscape full of mountains and rolling hills, and gives you an up-close view of some of the country's most beautiful scenery. Another excellent hiking place is Donut Falls, located in neighboring North Salt Lake. This mountain trail is often covered with snow, and takes you through fields, forests, valleys, and over hills. Once you reach the top of the trail, you will be able to get an up-close view of its popular waterfall.

If you're looking to cool down in the summer months, stop by Cherry Hill Water Park in Kaysville. You will be able to spend hours swimming, rafting, and enjoying the park's many amenities.

Connecting with a Syracuse, UT, tutor is one way to try to get an edge on the competition and put yourself in a position to get into the most prestigious schools. Work with a tutor today who can give you the hands-on instruction you need to succeed.
Recent Tutoring Session Reviews
"Today we reviewed the chapter for the student's upcoming test. We went over problems involving how to find vectors given magnitude and direction angles, resultant vectors and its magnitude/direction angles. There were also word problems involving these concepts and we clarified how they are similar, just different situations. We also reviewed formulas from the beginning of the chapters such as Law of Sine, Law of Cosine, and Area formulas for Oblique Triangles as well as the ambiguous case of one or two triangles for Law of Sine. A good strategy I told her for word problems was to draw it out and make triangles relative for the x-axis. She was very involved in this session and asking questions she knew she had issues with or needed review with."
"In Thursday's lesson, the student reviewed properties of ellipses and hyperbolas, the math for which is closely related. She does very well to understand the material as she solves, and she picks up quickly the distinctions between various calculations within these conic sections. She's starting to enjoy the solving process as well, which is fantastic."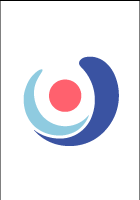 "The student is a very independent and focused worker who also does a great job with not being afraid to ask questions or get help when needed. I would like to work with her to help her expand her vocab to help her better prepare for the challenging texts that she will read in the future."
"We discussed overall goals, including target score and admissions timeline. We decided that the December test was a better target than October given the tight timeframe and the student's target score, so our study plan will be aimed at that. We discussed the diagnostic test that she took and figured out which sections gave her the most trouble and which seemed more doable, and then spent most of the rest of the session on an intro to logic games, working through several of the problems in the initial set. She quickly picked up the basic strategy for attacking logic games and was able to correctly answer all the questions she missed originally. We concluded by deciding on the materials she was going to use and a general study plan."
"The students have Current Events presentations in the near future, so we spent some time looking over those. Student 1 has his presentation tomorrow, so he did a practice run to make sure he was in the right time frame. He also finished up his flash cards. Student 2 was just beginning to work on his project, so I helped him put together his argument and talked him through the basic development of the arc of his presentation. After we'd finished this, we spent our remaining time reviewing vocabulary for a Language Arts test they have tomorrow."
"We covered similar triangles, flowchart reasoning, and conjectures (AA, SSS, SAS). The student did not struggle with the concepts, and she showed a positive attitude toward the material. I told her a trick on how to turn simple fractions into decimal form, by remembering multiples of the denominator, and recognizing squares of specific values."
"The student and I used some strategies to practice with an English II exam, revising and editing a passage. We took turns reading it out loud together, and made notes of anything we noticed that had errors or could be improved before looking at any of the multiple choice questions. When looking at the multiple choice questions, I showed her how to explain why each incorrect answer choice was wrong, so that she could be absolutely certain of the correct answer. At first, it was difficult for her to see differences in the answer choices, and it was hard for her to identify why they were incorrect. I was happy to see that she got more and more confident as we went along, and needed very little assistance toward the end of our session. She worked very hard during our session. It was a pleasure to work with her. I emailed another passage to her mom so that she could print it out and practice the strategies that we used today."
"The student and I looked at how to graph hyperbolas. Previously she was graphing ellipses and circles. We also reviewed how to complete the square. At the end of the session we went over pedigree charts for AP Bio."
"We covered finding the slope of line based on coordinates as well as using unknowns to solve for m. Additionally, we covered the digestive system and the student did some homework for his science class. He needed some guidance on how to start some questions and how to apply rules, but overall showed good understanding of the basic principles. His attitude was very positive, and he was very receptive to new material and a pleasure to work with. I left him with some questions to look over/ redo later so that he can get a strong understanding of how to solve for complicated problems he encountered on the homework."
"I used this session to assess both students. I will use the results of this assessment to move forward with a plan for instruction. We covered word problems, place value, measurement, math facts, and counting. I will put together a more comprehensive email to send to their teacher of how I plan to tutor both students in our upcoming sessions."
"We covered finding the area of regular polygons. The student was struggling the most with doing math using radicals and finding the area of a parallelogram. The student was determined to understand the topics being reviewed and completed many practice problems on her own."
"We worked through questions from a sample Accuplacer test. In addition, the student had attempted some problems on his own, and he had some questions about alternate solutions. He continues to have an excellent attitude."
Call us today to connect with a top
Bloomingdale Tutor
(847) 840-2442
Nearby Cities:
Evanston Tutoring
,
Skokie Tutoring
,
Oak Park Tutoring
,
Downers Grove Tutoring
,
Highland Park Tutoring
,
Des Plaines Tutoring
,
Glencoe Tutoring
,
Naperville Tutoring
,
Oak Lawn Tutoring
,
Elmhurst Tutoring
,
Lombard Tutoring
,
Schaumburg Tutoring
,
Lake Forest Tutoring
,
Buffalo Grove Tutoring
,
Wheaton Tutoring