Call Now to Set Up Tutoring:
(847) 840-2442
Work With The Perfect Tutor For You
Our interview process, stringent qualifications, and background screening ensure that only the best tutors in Batavia, IL work with Varsity Tutors. To assure a successful experience, you're paired with one of these qualified tutors by an expert director – and we stand behind that match with our money-back guarantee.
Receive personally tailored lessons from exceptional tutors in a one-on-one setting. We help connect you with in-home and online tutoring that offers flexible scheduling and your choice of locations.
Batavia is a city located in DuPage and Kane counties in Illinois. It has a population of 26,300 residents and is a suburb of Chicago. Residents who live here are a 40-mile drive to downtown Chicago.

Students who live in Batavia are part of the Batavia Public School District No. 101, where they attend Batavia Senior High School. This institution is ranked in the top 100 schools in the state. If you are looking for private online or in-home tutoring to potentially improve in class or pass that big exam, professional tutors in Batavia are skilled in instruction and test prep for all levels. Expert online tutoring from Batavia tutors will work to try to help you succeed in your test prep and coursework, so that you can prepare for success outside of the classroom.

With Batavia, IL, tutoring in-home or online, you could potentially increase your odds of getting into these top schools, especially through private instruction for test prep. Your tutor could help you prepare for nearby colleges and universities, like Aurora University, North Central College, located in nearby Naperville, or Benedictine University, a school less than 15 miles away in Lisle.

There are a number of entertainment options available around your area. If you like outdoor activities, make sure you stop by the Red Oak Nature Center, where you can spend the day walking the wooded trails in Red Oak Park. These trails run alongside the Fox River, which is the perfect place to canoe or kayak. Also located along the Fox River is the Funway Ultimate Entertainment Center. During the summer months, this venue becomes a popular spot for families who enjoy the water park facilities. You can also come here to play carnival-style games, ride go-karts, play mini-golf, and enjoy classic arcade games. It is the perfect place for people of all ages to spend the day having fun.

If you are someone who is interested in science, make sure you stop by the Fermi National Accelerator Laboratory, a facility run by the US Department of Energy. You can get a tour of this state-of-the-art facility, which will be led by a qualified and knowledgeable physicist why can explain the technological advances in a way that is easy to understand. Another excellent spot to visit that is also energy-related is the Fabyan Windmill, a Dutch-style windmill built in the 1850s.

One-on-one tutoring in Batavia, IL, can potentially help you do well in your classes and exams. Work with an instructor today to get the most out of your studies and prepare for your future.
Recent Tutoring Session Reviews
"The student and I continued our unit on fractions. He has already learned all the topics necessary, but he needed more practice with word problems and applying what he knows to solve them. I gave him short performance tasks that required him to multiply and add fractions. He understands the concepts, but forgets to reduce his fractions."
"Today the student and I went over creating systems of equations by using word problems. This is a new type of problem for her. After working on some practice questions to develop her skills in this area, we worked through some problems from her Chapter 5 practice quiz. She's taking a test on this material on Monday. We worked on matching graphs to equations of lines, solving systems of equations by graphing, and solving systems of equations through substitution. She seems to be getting the hang of these concepts (especially matching line equations with their graphs). I recommended that she continue working on the practice quiz problems to prepare for her test."
"The student and I first reviewed problems related to permutations, combinations and probability, which comprise the final chapter of his algebra 1 textbook. His solving confidence noticeably increased over the course of his problem set. Then for the final 40 minutes I tested him on concepts he's learned in the course during the year, including linear and quadratic equations, rational functions, and polynomial factoring -- and he handled the speed drill quite ably. We'll concentrate on further concept review next Monday as he prepares for his course final exam."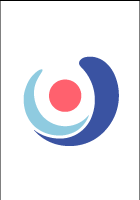 "The student and I met for the first time today. We reviewed her homework problems on the topic of limits. We also worked on several previous chapters. Her goal is to prepare for her upcoming final exam in June. For our next meeting, I will review her diagnostic test results and work on areas which she may have forgotten."
"The student worked through her homework set, and we reviewed everything that she was unclear on. She needed a little bit of clarification on taking regular integrals, but the thing that she needed the most practice on was summation series. We covered how to take summation series using the formulas for arithmetic sequences and also for square and cubic sequences. She understands the essentials of calculus, but the harder homework problems require various problem solving techniques, so that's what we focused on. She will schedule another meeting with me when she needs more help."
"We went over the test review and the student has improved dramatically. He was able to do all the problems with ease and swiftly. The student has been practicing on his own every day."
"The student and I continued reviewing his online school courses. We went over math, which covered unit conversion, and English, which covered personalizations. Last, we learned about cell membranes and cell transport in his biology class."
"Today the student and I mainly worked on differentials again, and then used our practice and understanding of them to work on differential applications!"
"Today we went over some important vocabulary from her textbook and how to tell when an answer to a question will be different from other answers based off of just reading the question. We also performed one-step algebra equations with two variables (x and y) that had fractions in them. I will give her more questions like this for homework."
"While the student completed a 2 paragraph journal entry again, this session was devoted to our first vocabulary list. We spent the bulk of time with a pretest-type assessment that I transitioned into a talk over all of the words in general, using some examples. The last thing we did was begin to work on a crossword I created for the word list. I asked her to have that crossword completed for next session."
"The student has a thorough understanding of the material. She is making avoidable mistakes towards the end of her calculations, specifically regarding adding/ subtracting decimals and negative numbers. She also needs to review the definitions of the various properties she has learned. I will send a worksheet later in the week."
"We went through a review of material for the semester exam which included solving systems of equation by graphing, substitution, and elimination, and inequalities. The student made a few minor mistakes with signs that threw off her math, but as soon as she saw them she was able to correct the problem and get the correct answer. She struggled a little with the elimination method. She forgot how to start it off, but a couple hints got her back on track."
Call us today to connect with a top
Batavia Tutor
(847) 840-2442
Nearby Cities:
Evanston Tutoring
,
Skokie Tutoring
,
Oak Park Tutoring
,
Downers Grove Tutoring
,
Highland Park Tutoring
,
Des Plaines Tutoring
,
Glencoe Tutoring
,
Naperville Tutoring
,
Oak Lawn Tutoring
,
Elmhurst Tutoring
,
Lombard Tutoring
,
Schaumburg Tutoring
,
Lake Forest Tutoring
,
Buffalo Grove Tutoring
,
Wheaton Tutoring