Work With The Perfect Tutor For You
Our interview process, stringent qualifications, and background screening ensure that only the best tutors in Morrisville, NC work with Varsity Tutors. To assure a successful experience, you're paired with one of these qualified tutors by an expert director – and we stand behind that match with our money-back guarantee.
Each tutor skillfully differentiates instruction to meet his or her students' needs. Tutors provide one-on-one sessions when and where you feel most comfortable.
About Morrisville
Morrisville is a town in North Carolina that is part of Durham and Wake Counties. The town is part of the Research Triangle, named for its three prestigious colleges and universities between Durham and Raleigh. In 1852, Jeremiah Morris donated the area's land to the North Carolina Railroad so they could develop a depot, some buildings, and a water tower. It served as the battlegrounds of the Battle of Morrisville, where General Judson Kilpatrick of the Federal cavalry battled it off against Confederate soldiers. Today, you can learn about the battle at Morrisville Station, which bears a history marker in memory of Commissioner C. T. Moore.

The community is served by the Wake County School District and the Durham County School District. Sterling Montessori Academy is a public charter that serves the community. It is ranked 10 out of 10 by Great! Schools. The personal test prep instruction you can get from online or in-home private Morrisville, North Carolina, tutoring might give you an edge to get into the best schools. Online or in-home tutoring in Morrisville might benefit anyone who wishes to have private one-on-one instruction for their test prep or school work. Morrisville State College is ranked #33 among the Northern Regional Colleges by the US News & World Report. If you want to get into the top institutions around, online tutoring in Morrisville is one way to potentially get caught up in your classes or test prep.
Private 1-on-1 Tutoring by top UNC/Duke Grads. 4.9/5.0 Satisfaction Rating* We serve the Triangle.
Session Summaries by Tutors
"We started with the English section. The student did very well on his homework and did not need much review. We then tackled ACT pre-writing and strategies for approaching the writing section on the exam. He quickly found a brainstorming strategy that worked for him. Finally, we tackled several problem sets on the reading section and strategies for speed reading. All in all, it was an efficient review of a lot of material."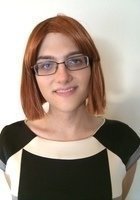 "The student and I worked on some math and basic reading skills. We started with counting within 50. She used manipulatives to make groups of ten and skip counted by tens then practiced counting backwards by ten. We practiced some basic addition and subtraction problems (using manipulatives) within 10. Then we worked on some basic reading, focusing on the short "a" sound and some sight words including "a" and "and." She was very enthusiastic and eager to learn!"
"The student and I continued reviewing for his upcoming exam, covering topics such as piecewise-defined functions, reflections, and inverse functions."